Do you guys have tons of those tiny bottles of paint at home, but just don't quite know how to get them organized?  I have the best solution for you for craft paint storage!
I am definitely one to go out and buy the commercial storage systems, assemble everything, and then never actually use it to its potential.  Please tell me I'm not the only one who does that… I'm working on it!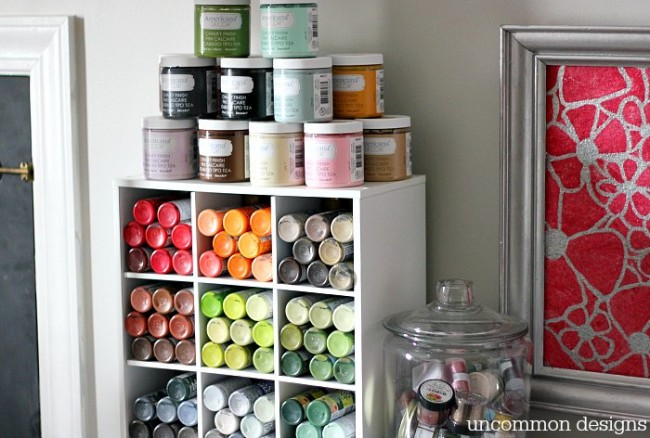 I was desperate to get my craft paint organized.  It was literally all over the house.  I didn't even know what all I had and it was quite possible that I had a few of the same exact colors, because I would just go out and buy more.  Something had to give and had to give soon.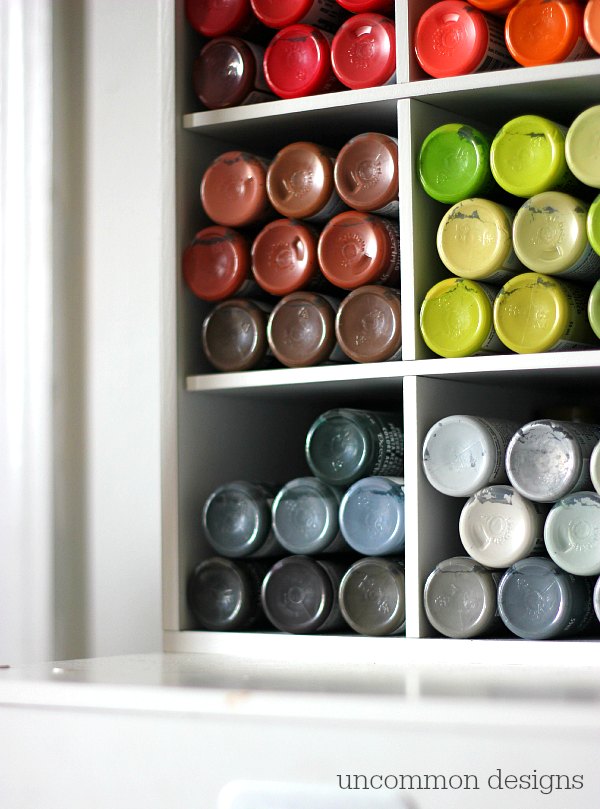 I was in Michaels and saw that they had a whole line of craft organization supplies.  I had already purchased a set of drawers and a desk top and been pretty pleased with it.  In that organization aisle, they had some storage cubes.  Truthfully, I had always wondered what people really put in those things… what would they actually corral?  Well folks… craft paint! And lots of it!  I threw two in my cart and was ready to get home and get organized.
They were a cinch to put together and then I loaded them up with a rainbow of paints in each and every color.  Isn't it so pretty?  The best part is that now I can really decide between shades of each color and have fewer trial runs when it comes to color selection.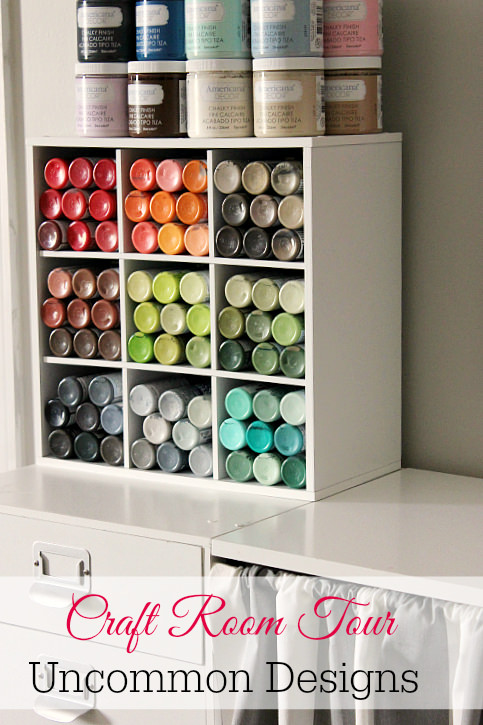 You might remember seeing these little beauties when I shared my craft room.  I can honestly say that one year later this is easily one of the best storage solutions I've instilled in my home.  Call me cheesy, but all of those colors really make me happy!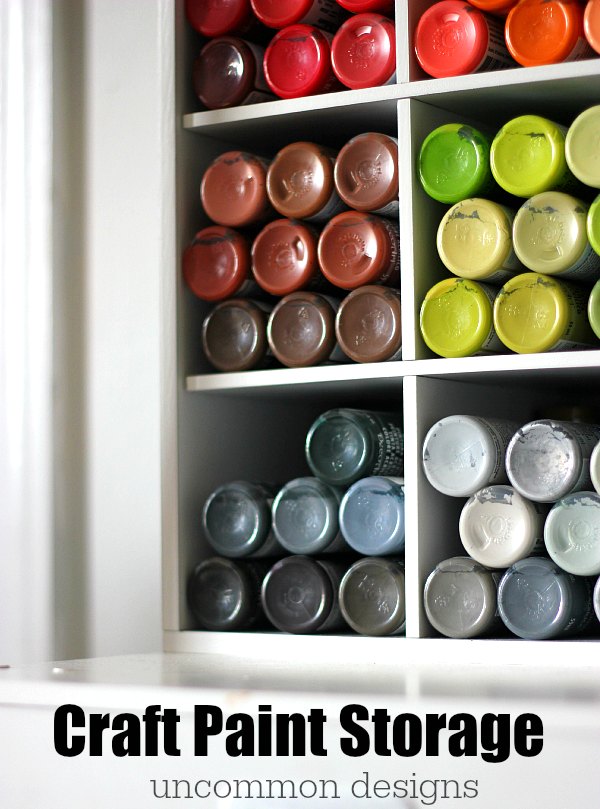 Be sure to head to Michaels
this week and pick some up… I saw today that they are half off!!!
The following two tabs change content below.
Hey y'all! I am Trish and the creative voice behind Uncommon Designs. I adore party planning, holiday celebrations, and all things crafty! I am so excited to share my creative adventures with you!
Latest posts by Trish Flake (see all)