his shop has been compensated by Collective Bias, Inc. and its advertiser. All opinions are mine alone. #SpoonfulsOfGoodness #CerealAnytime #CollectiveBias
You guys… I have a major confession to make.  If we could only eat one thing for the rest of our lives, I'm pretty sure it would be cereal.  We eat it for breakfast, lunch and dinner. It is actually a meal that I can throw together in a jiffy and I know that the kids are getting some wholesome goodness that they might not find in other convenience foods. The new year is also the perfect time to get your family in the habit of eating a filling and delicious breakfast! Cereal so full of wholesome goodness and is just such an easy way to start the day, don't you agree?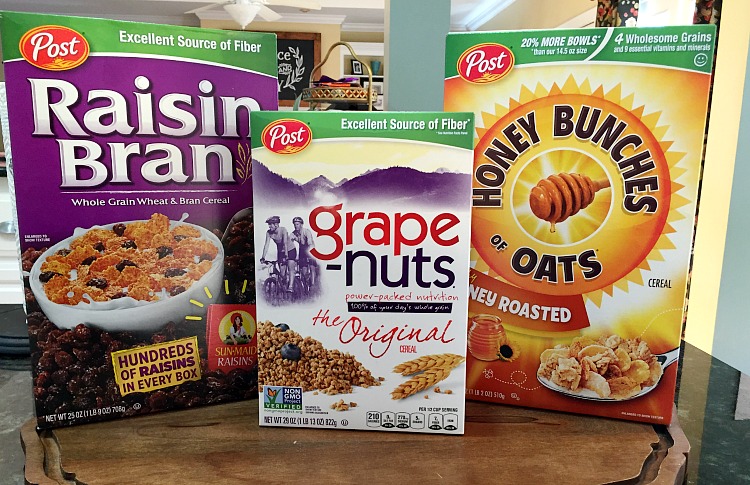 Here are a few of our favorites… Post CerealsHoney Bunches of Oats, Post Cereals Raisin Bran and Post Cereals Grape Nuts Original. They are all Post Cereals and you can find them in our pantry most of the time. Our kids are super active, so they need fiber that prepares their body for the day and keeps them with a full tummy until the lunch bell rings. Not to mention that they have whole grains that are packed with nutrients, including protein, fiber, B vitamins and antioxidants. So important for us all!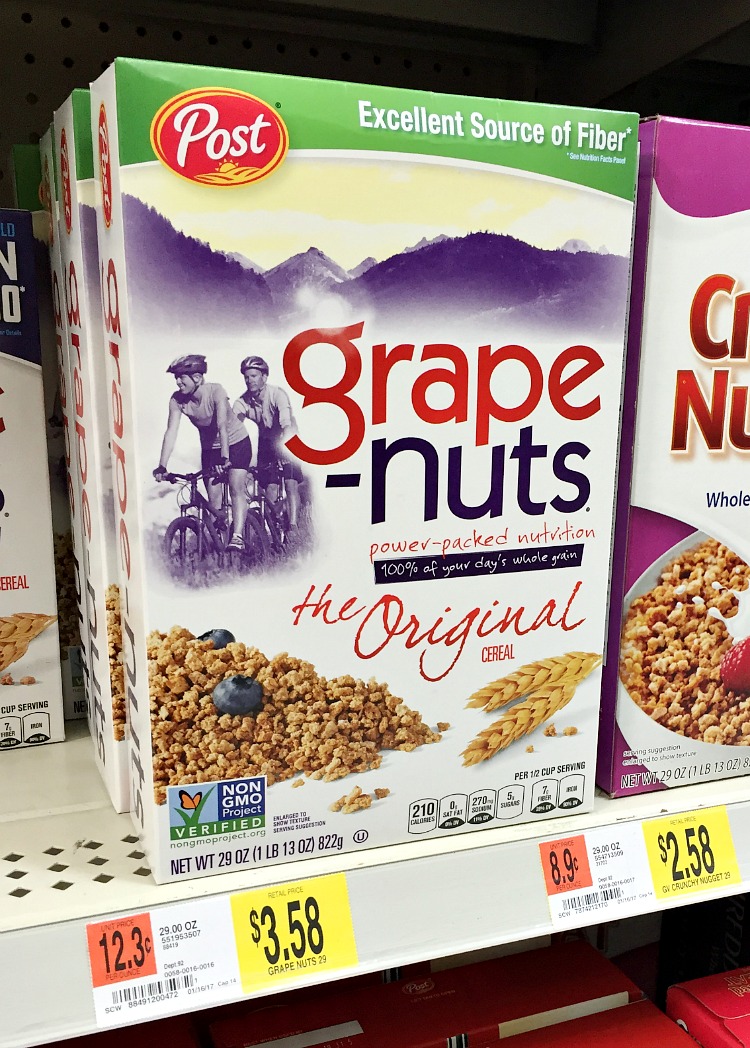 They can be found in the cereal aisle at your local Wal-Mart store.  I purchased Grape Nuts Original cereal, because I have such a fun idea that is perfect for breakfast, snacks or even dessert!
Yogurt Parfaits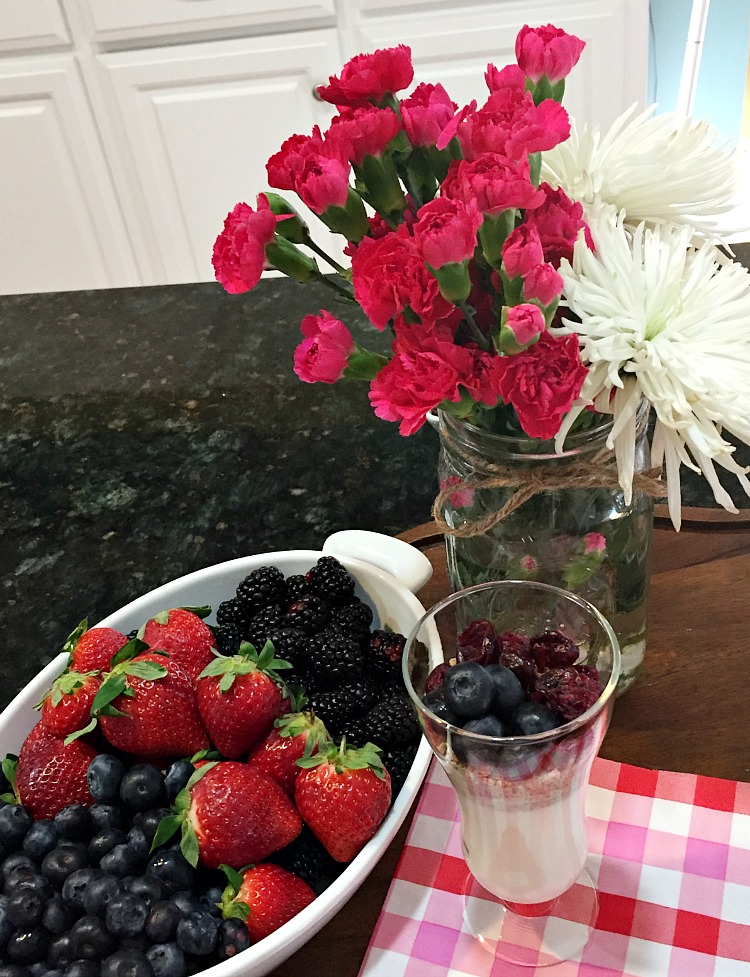 I love yogurt parfaits.  There is just something about them that really appeals to me. I love them with a little crunch, a little sweetness and a little fruit.  The recipe I'm going to share with you today combines all three of my parfait requirements!
I especially wanted to make parfaits because I just received something very special from my mother in law.  After she saw my entertaining closet post, she thought I might enjoy having her parfait glasses that she no longer uses.  Guys, I was so excited!  Just look at how well she took care of them.  They were individually wrapped in paper.  The wrapping paper just made them look like a party waiting to happen… so let's party!
Here are my glasses just waiting to be filled with something delicious and I promise that this is the easiest recipe ever for yogurt parfaits that everyone will be satisfied with!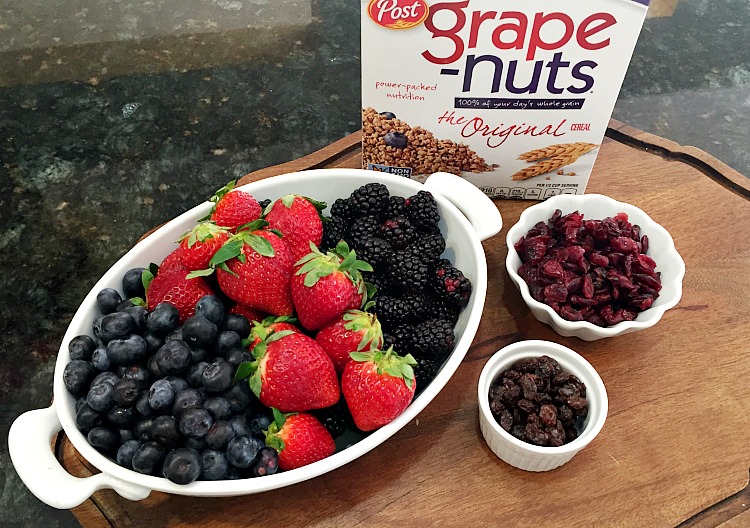 Ingredients:
Assorted fruit
Dried Cranberries, Raisins
Vanilla Yogurt
Grape Nuts Original Cereal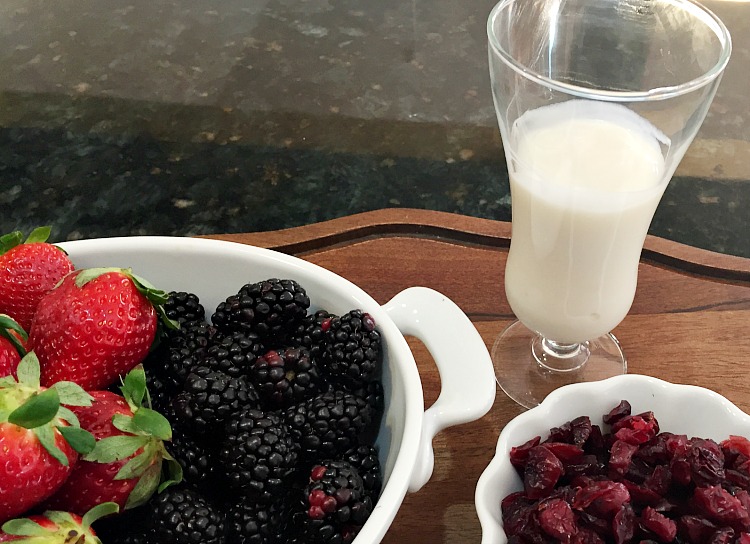 Instructions:
Fill your parfait cup with vanilla yogurt. You can fill it between half way or 2/3rds full depending on how much fruit you want to add to your parfait.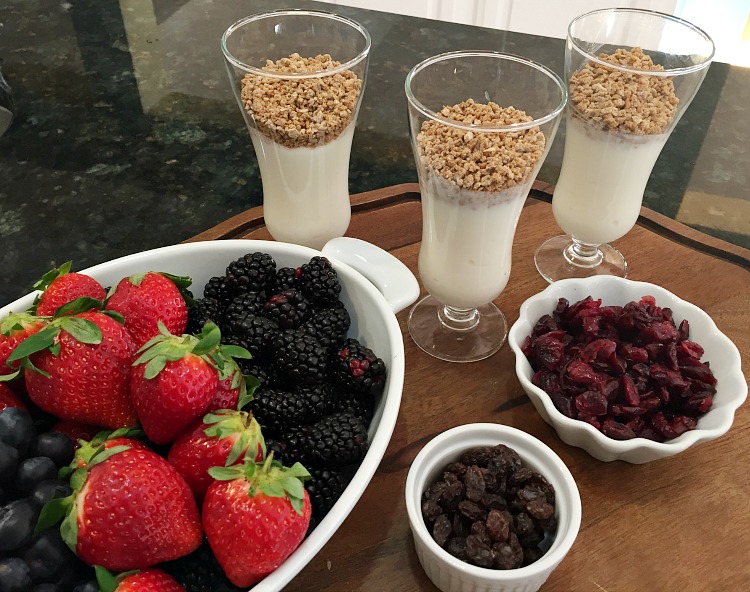 Top your yogurt with Grape Nuts Original cereal and prepare to get creative!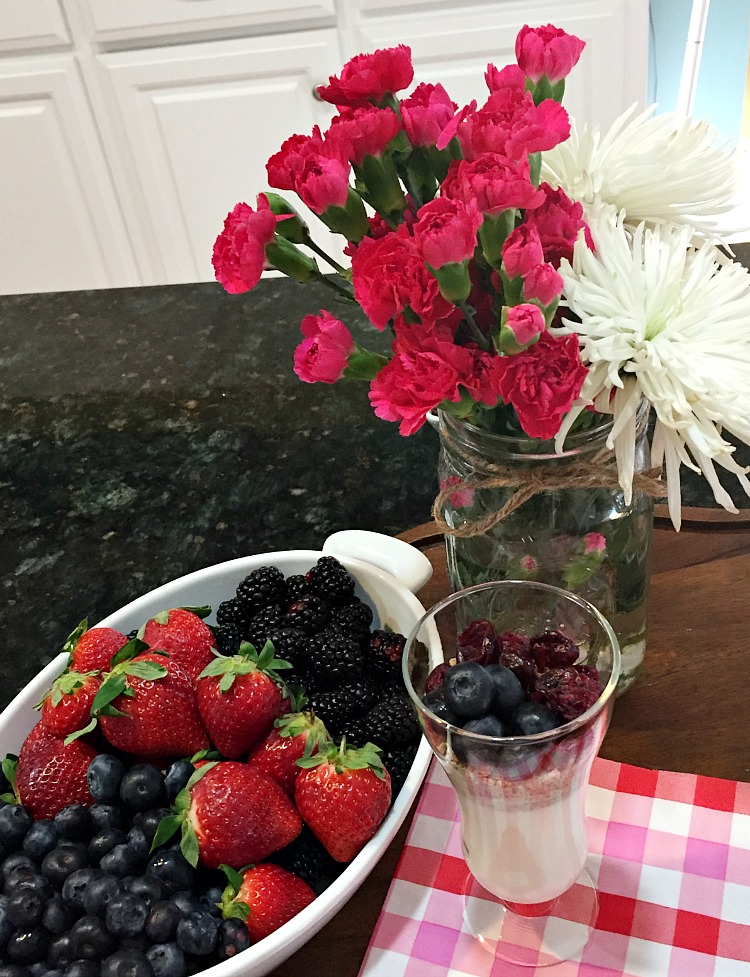 Add your toppings! My favorite combination is blueberries and dried cranberries, but you can go wild with whatever you'd like to include!
These yogurt parfaits are just one of the many things that you can make with Post Cereal.  I love the parfaits because you can please a crowd with all of the different flavor combinations and the gorgeous fruit and fancy glasses add so much flair to an ordinary meal or snack.
What would you add to your yogurt parfait?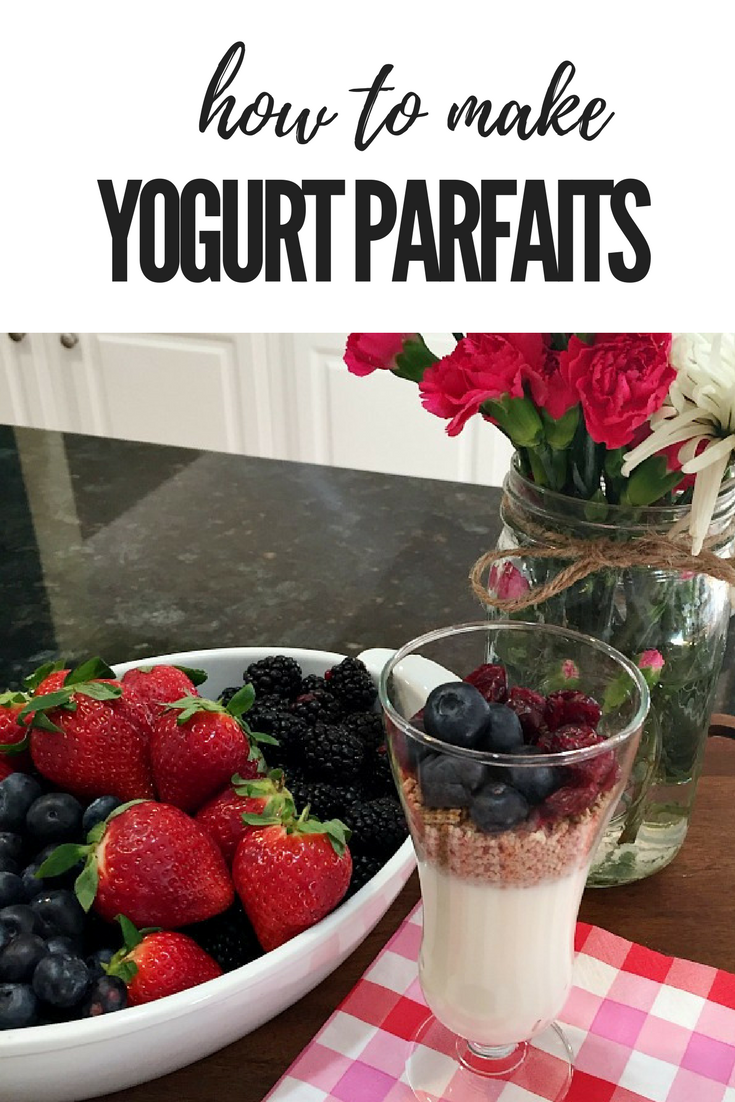 The following two tabs change content below.
Hey y'all! I am Trish and the creative voice behind Uncommon Designs. I adore party planning, holiday celebrations, and all things crafty! I am so excited to share my creative adventures with you!
Latest posts by Trish Flake (see all)