Valentine Fashion for Kids is so Fun!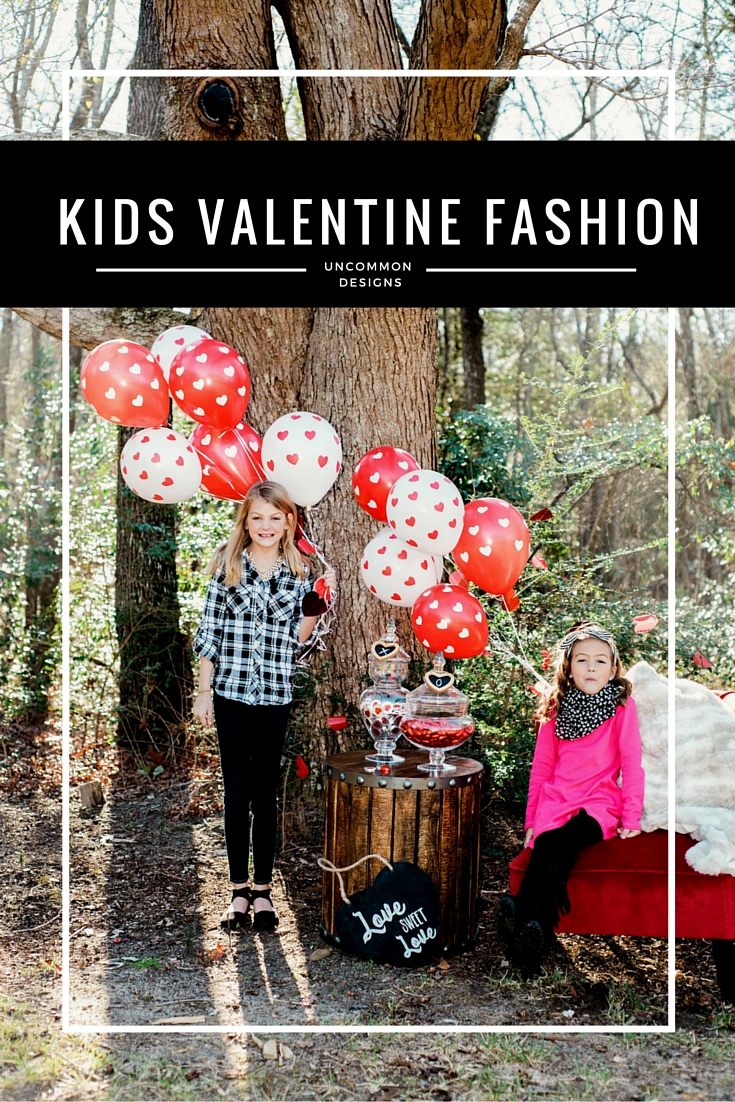 Today I am sharing two of the sweetest girls that I know.  They love everything about Valentine's Day.  The candy, the colors, the hearts… everything! They even love to get all gussied up for the big day. Today I wanted to share a bit of what we've been up to and some Valentine fashion for kids.  I'm sharing one of my secret weapons for finding awesome deals on kids clothes and more!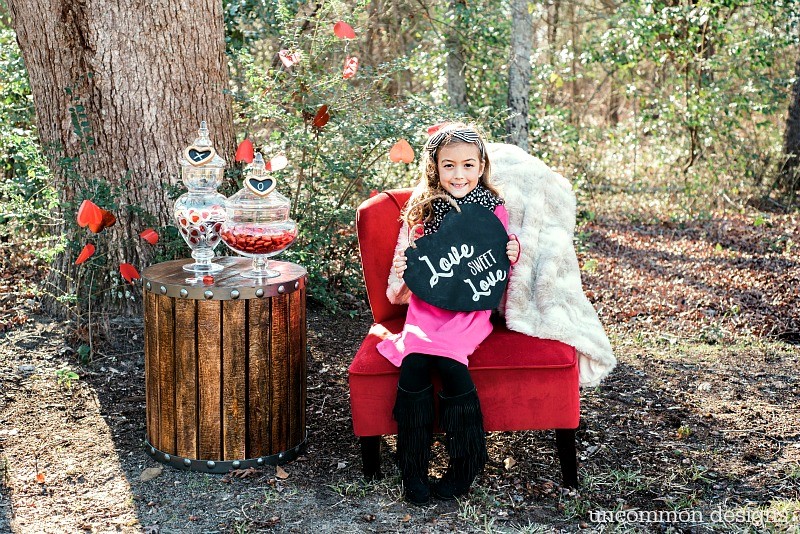 I recently had the amazing opportunity to work with World Market on this handsome set of Apothecary Jars.  I'd love for you guys to go take a look.  They are so simple and you will be able to use the jars for all sorts of things.  Of course they are all decked out and festive for Valentine's Day!
Now back to these two cuties and my fashion finds for them.  There are so many of you out there who love Amazon (affiliate link), but did you ever try purchasing kids clothes from them?  It is awesome!  Now if you like the surge of purchasing clothes at the store, this may not be the right route for you, but for me.  I am in love!  I really don't have time to go to the mall and my kids seem to be growing like weeds and need new stuff all the time. I decided to try out Amazon and it was so easy to purchase get it in a few days with Prime shipping.  I could try the clothes on the girls and easily return them with such little effort. The prices are pretty darn good, too!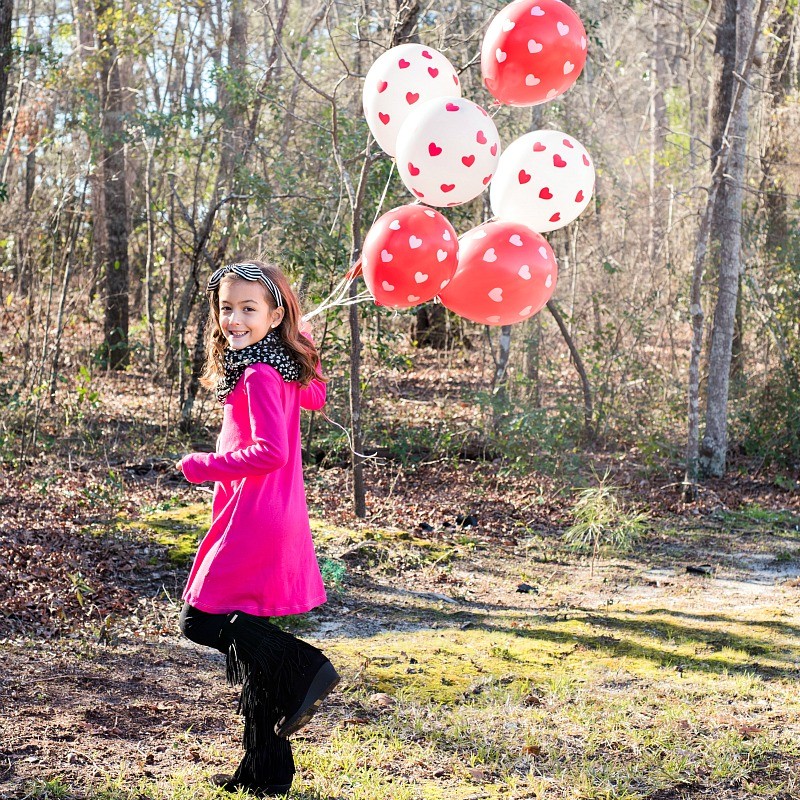 Take for instance my fabulous La La.  Everything that this sweet girl has on is from Amazon! Even right down to that cute heart scarf.  You can even shop the look yourself: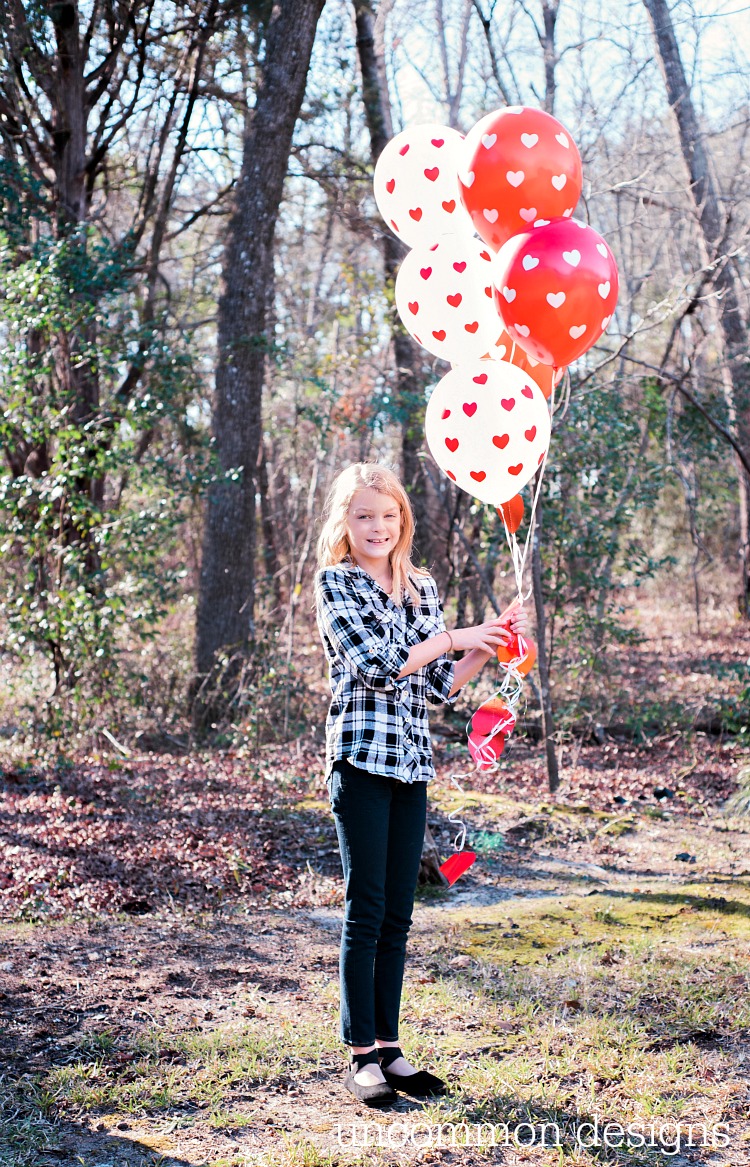 And for every tween out there… you shouldn't have to shell out the big bugs for cute clothes.  Just look at those shoes! You can shop this outfit, too!
Now get shopping friends! 
The following two tabs change content below.
Hey y'all! I am Trish and the creative voice behind Uncommon Designs. I adore party planning, holiday celebrations, and all things crafty! I am so excited to share my creative adventures with you!
Latest posts by Trish Flake (see all)