We are part of the Make It Fun Team® with FloraCraft® and are so grateful that they helped make our Valentine Cake Pop Stand post possible today. All opinions and craftiness are our own!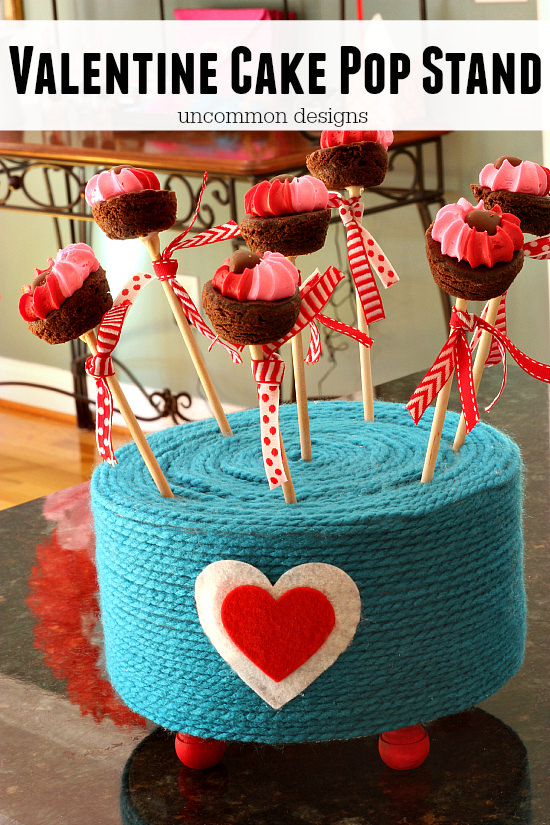 This weekend we threw a slumber party for my youngest daughter.  It was a Valentine-themed party and everything was all decked out in pink and red and hearts.  My little one loves sweets… majorly loves sweets.  She just adores brownies, so we picked up a package of Valentine brownie bites from Target and added a stick and ribbon to them to create a cake pop of sorts.  To hold these delicious treats, we created a Valentine cake pop stand that was made with Make if Fun Foam and Yarn!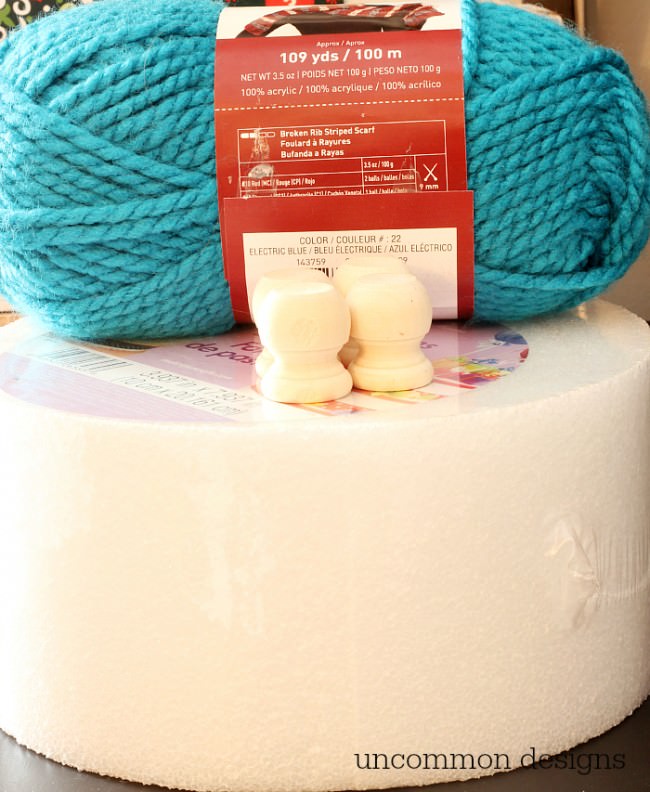 To make one for yourself, you will need a Make It Fun Foam cake round, thick yarn, red paint, and four wooden dowel caps.   You will also need a hot glue gun and glue sticks.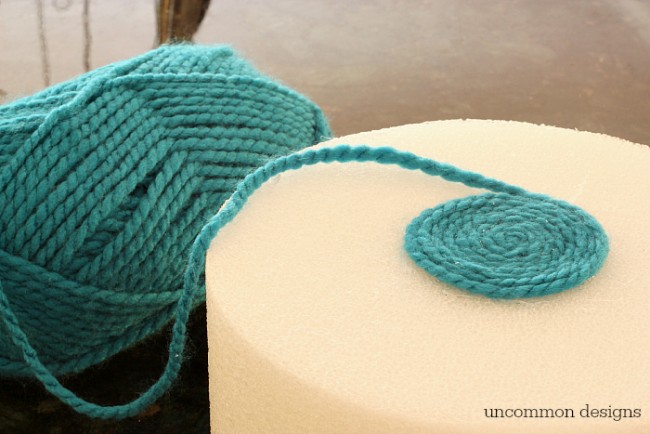 To begin, find the middle of the cake form and begin gluing your yarn down in a spiral formation.  Be sure not to let the metal tip of the glue gun to come in direct contact with the foam… it will melt it and you won't have an even surface to work on.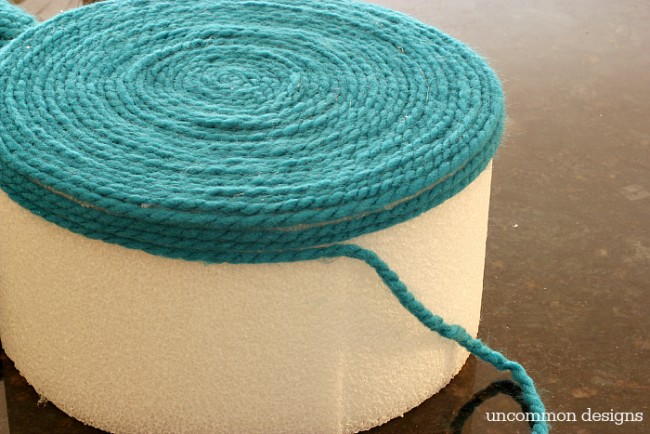 Continue wrapping the cake form and gluing as you go.  Once you get to the sides, the process really picks up the pace.  Once you have the first couple of lines of yarn on the side, you can use a little less glue.  Just make sure that your lines are touching the one above to avoid the form showing.  When you get close to the bottom, begin gluing down all of the way around.  Cut the yarn when you are done!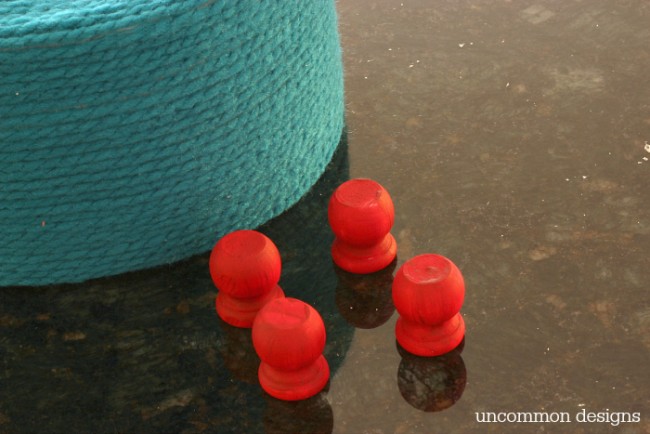 Paint the wooden dowel caps.  I used a really pretty contrasting red.  Let dry completely.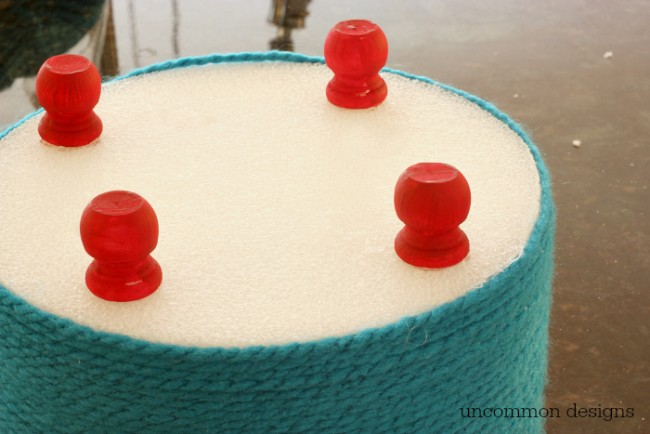 Glue the feet to the bottom of the cake form where there is no yarn.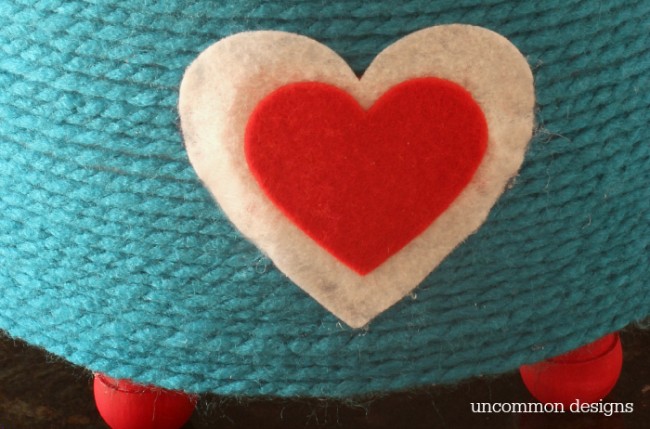 I decided to add a felt heart decoration to keep with the Valentine theme.  You can leave it plain or add whatever fits with your party decor.
Now it is time to add your treats!  Just push the stick into the top between two layers of yarn and you are good to go!  No more falling cake pops!  The girls loved their brownies and I loved that I didn't have to bake them! Now to catch up on my beauty sleep…
*Trish 
Here are some fun baking essential ideas for you guys! (affiliate links)
The following two tabs change content below.
Hey y'all! I am Trish and the creative voice behind Uncommon Designs. I adore party planning, holiday celebrations, and all things crafty! I am so excited to share my creative adventures with you!
Latest posts by Trish Flake (see all)