Sponsor Spotlight: WeekDate appeared first on Uncommon Designs.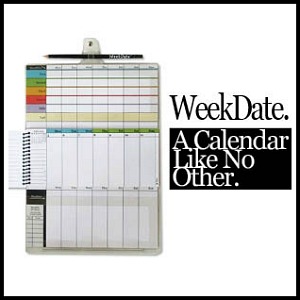 If you haven't had a chance to check out our sponsor, WeekDate, you are in for a treat today!
WeekDate is calendar company that has taken the needs of the modern mom and created an easy-to-use planner where everything is at your fingertips.  If you are like me and your current calendar just isn't working for you in a way that it should, this could be the perfect fit for you!
Let me show you how it works…
How genius is this?!  Just last week this would have really come in handy.  I don't know about you, but I really loathe putting all of my kid's after school activities on my calendar each week.  After all, who would forget something that they do every single week at the exact same time? Yep…. that would be me and my five year old was not to thrilled with this mama!  My girls had a half-day at school on Thursday and I totally forgot to take La La to dance… oh the shame!!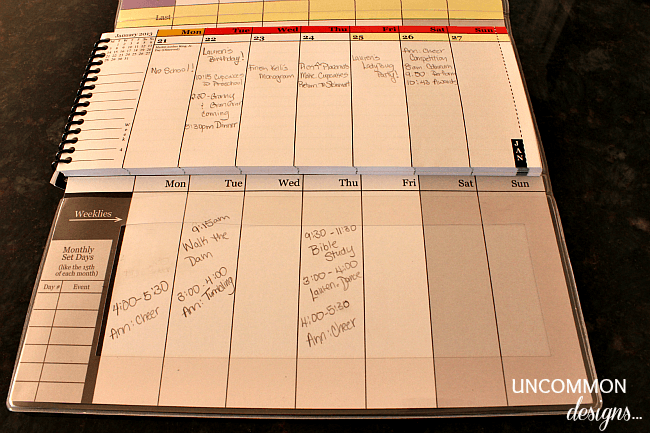 Now, take a look above and you tell me if that would happen again with my new WeekDate planner… I think this mama is in the clear! I love that you can just write those recurring activities down once and still have them right there when you open your planner!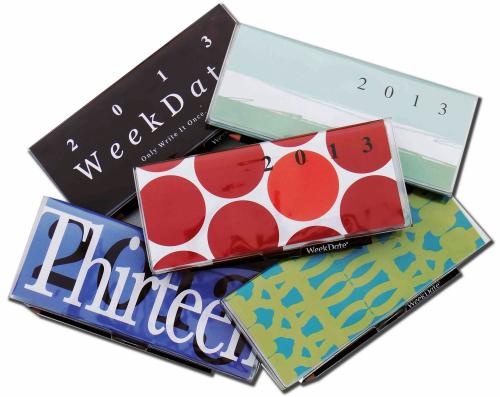 The other thing that I love about the WeekDate planners is that they are just the right size and come in so many cute patterns! It is a bit larger than a checkbook, but is so thin and fits in my purse just perfectly!  I picked out the cute polka dot one… but they are all too cute!
Now… take a look at the front of my refrigerator…
How organized do I look?  This is WeekDate's awesome Wall Calendar!
 It works in the same way as the planner with the monthly stuff on top, details in the middle, and weekly stuff on the bottom.  I am so glad that the whole family can take a look and see what is happening!  I really am loving the fact that it comes with a strong magnet on the back so it will stay in place or if you prefer to put it on a wall, it also comes with a hanger.  They thought of everything!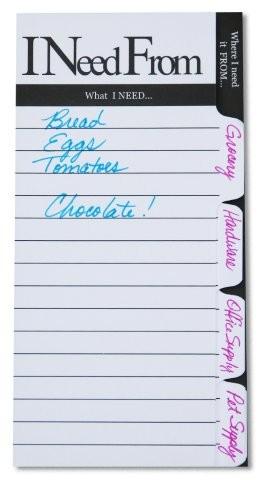 The last thing I can't wait to try out is their "I Need From" Pad.  It will be perfect for planning my weekly errands and hopefully will save me from last minute trips to the store.
The wonderful folks at WeekDate are going to give away one planner, one wall calendar, and one I Need From Pad to one our lucky readers.  You can enter via Rafflecopter below…
Best of luck to you!!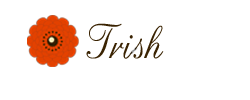 The following two tabs change content below.
Hey y'all! I am Trish and the creative voice behind Uncommon Designs. I adore party planning, holiday celebrations, and all things crafty! I am so excited to share my creative adventures with you!
Latest posts by Trish Flake (see all)