We are currently on day 4 of snow days….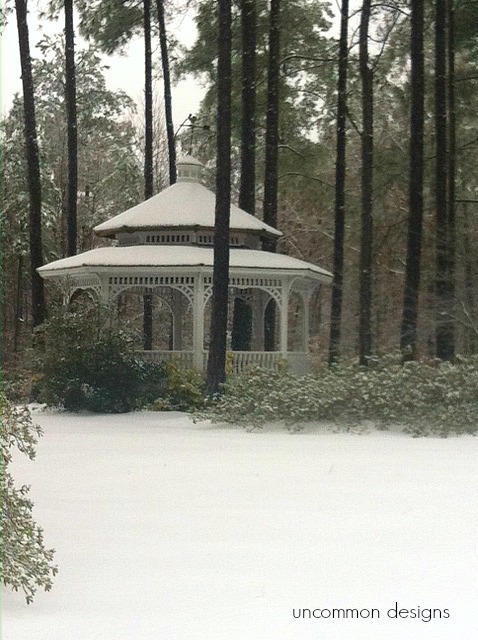 That is so rare here, my kids have cabin fever and so does mom!
One even walked to our local grocery store in the snow to get a movie from the Red Box. The other one has decided that the best use for the golf course is sledding…of course hours of Olympic viewing has fueled his determination to get "big air".
I have southern kids…give them snow for about a day or two…and they are all  good.
We just do not know how to drive in it, or have all the clothing to enjoy it. The best money I spent last summer was to breakdown and buy us all ski pants and gloves at an outlet. They have had the best time because they have not been wet and cold.
Kuddos to you guys who deal with this every year!
So what has mom been doing? Well, when I have not been sledding with the kids or drying clothes, I have been prepping for our Michaels and Hometalk Pinterest Party this coming Sunday…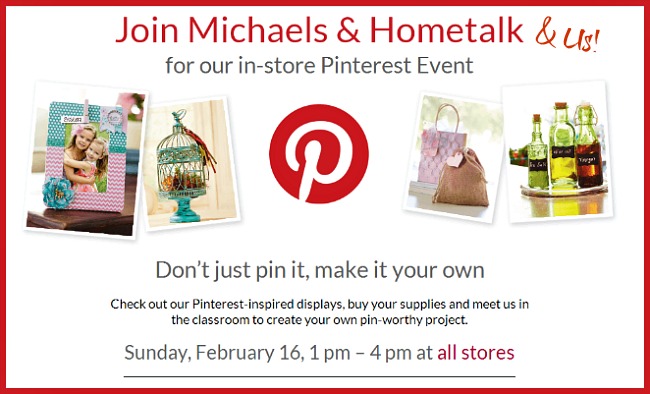 Earlier this week I shared our DIY Monogrammed Burlap Canvas that we will be sharing at the event…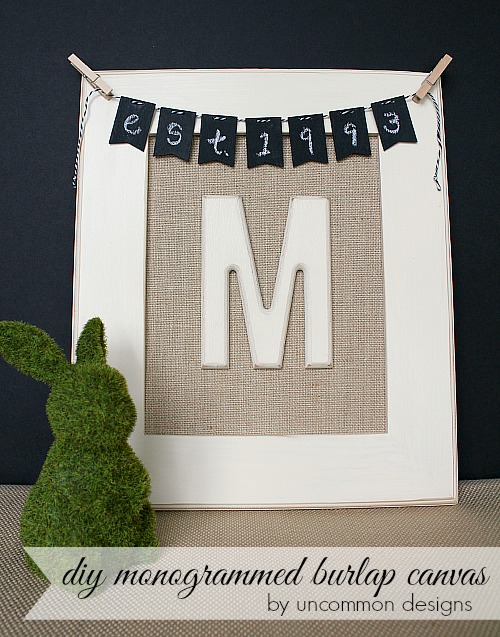 I already am loving this piece in my home. Simple and understated, but oh so special.
But we are not just sharing this project. Nope! We have a few more to share with you at the event. Here is a little peek…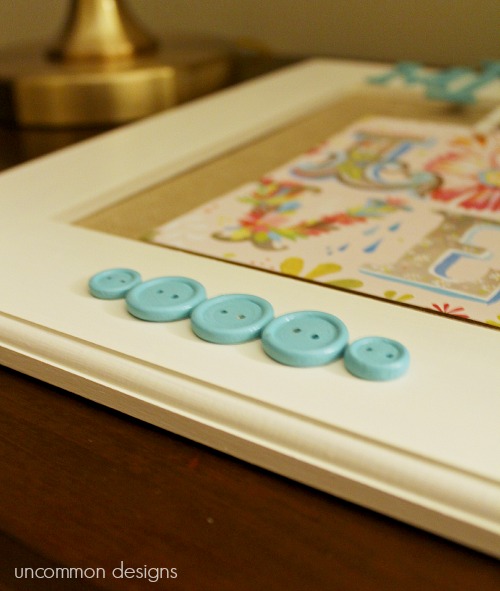 You are just going to love it and the other surprise projects we will share!
Not in our part of the country? Well, all the Michaels stores are hosting a party and there will be 100 Hometalk guest bloggers scattered throughout the stores. Here are some of the projects that they will be sharing…
Fantastic projects! So many ideas and inspiration. Come on out to your local Michaels on Sunday, February 16th between 1pm and 4pm for a fun party.
See Y'all There! 
Bonnie
The following two tabs change content below.
Hey y'all! I am Trish and the creative voice behind Uncommon Designs. I adore party planning, holiday celebrations, and all things crafty! I am so excited to share my creative adventures with you!
Latest posts by Trish Flake (see all)