I have had so much fun working with JoAnn Fabric and Craft Stores over the last few months.  They really do know how to help you celebrate the holidays and make it possible for you to have the most creative and sweet handmade holiday gifts and decorations.  Today, I am sharing a really easy gift idea… No Sew Monogrammed Towels!
For me, a simple monogrammed towel is always the perfect gift for anyone on your list.  By using classic black lettering, it matches anyone's home and taste.  I love that it is the perfect gift for teachers, hostess gifts, friends, neighbors… you name it!
Let's learn how to make it!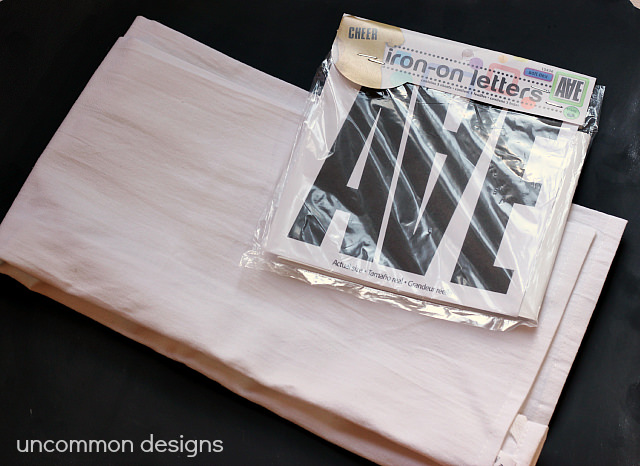 Supplies Needed: 
Iron
Step One.  Wash and dry your towels before you get started. Now, this is hands down the hardest part of the entire process… ironing.  Iron your towel with a high heat setting with steam.  With flour sack towels, this can really make or break the entire project.  It needs a good ironing or it will just look messy!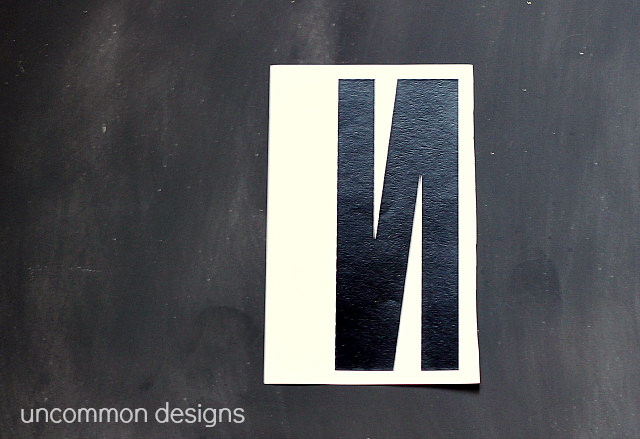 Step two.  Go ahead and fold your towel in the manner that you want it to hang in your kitchen or bathroom.  This is really important in order to place the letter on the right spot.  Now, go ahead and open the package of iron-on letters and cut out the letter that you will be using.  Notice that it is backwards… it should be.
Step Three.  Place your letter in the lower right hand corner of your folded towel and iron it down.  Follow the package instructions for your iron on letters to make sure you do it correctly. Peel up the paper and you are done. So beautiful and so easy!
This really is such an easy project and is really cost effective when making for several people.   There is still plenty of  time!!!
The following two tabs change content below.
Hey y'all! I am Trish and the creative voice behind Uncommon Designs. I adore party planning, holiday celebrations, and all things crafty! I am so excited to share my creative adventures with you!
Latest posts by Trish Flake (see all)