We are so thankful to have worked with Coupons.com on this campaign, we were given a gift card to purchase the supplies to make our school lunch station. 
I just can't believe it, but in less than a month my children will be back in school.  Crazy! I do have to admit, I am excited to share my new school lunch station with you.  I have a feeling you will be too, since you will have an opportunity to win a $200 gift card from JoAnns or Home Depot from Coupons.com!!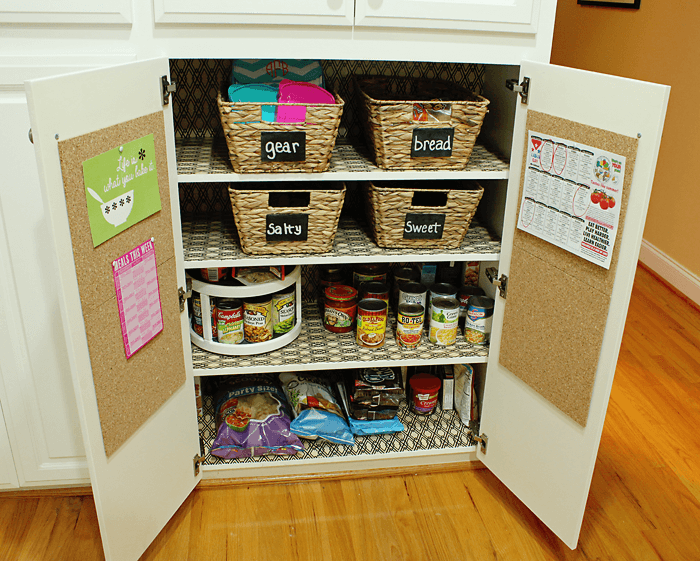 Making lunches at the crack of dawn is so not my favorite thing in the world. I don't know why, but it really ranks right up there with laundry.  Well, I finally have grown tired of my own whining and decided to get organized, so making lunches will be a breeze.  The first part of my makeover came when I got some jazzy new shelf liner and decided to put it on the back side of the cabinet, as well as on the tops of the shelves.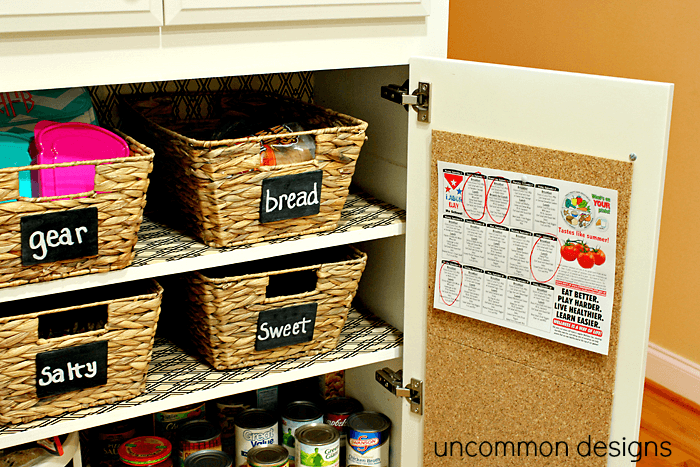 Next, I added a few squares of  cork on the cabinet doors.  This is the perfect place for the school lunch menu that I secretly pray will be filled with red circles 🙂  I also have a menu for breakfast and dinner attached to the other side and the children can leave me notes of things they would like for me to pick up from the store.  I got these fabulous baskets from JoAnns and they are large enough to house lots of treats.  I have them labeled as gear for lunchboxes,  bread, salty, and sweet.  Now, almost everything for lunch is right there in one place and ready to go!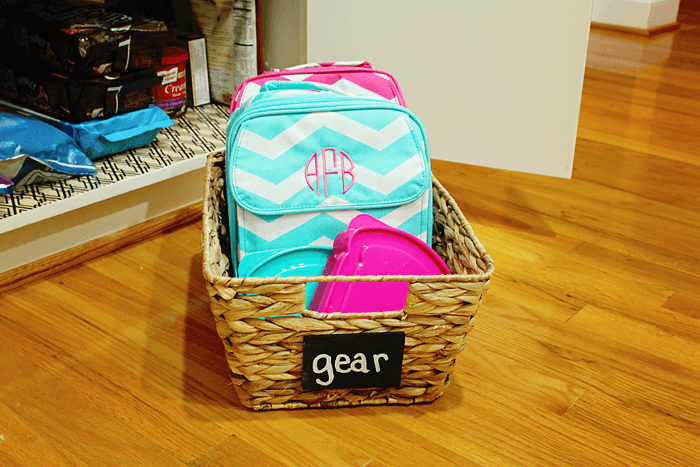 I added a little chalkboard sign to the front of the baskets to label them.  I simply purchased a package of unfinished wood rectangles, painted them with chalkboard paint, and wrote the names on them.
Here is how you can win the $200 Gift Card from Coupons.com…
   Coupons.com recently reached out to a group of us and challenged us to create a Back to School project.  I was excited to partner with them.  They are the largest provider of digital coupons on the web for both companies and brands.  Did you know they offer Jo-Ann coupon codes and Home Depot coupon codes too?  I had no idea and was pretty excited to find that out!!  I will totally be using them in the future!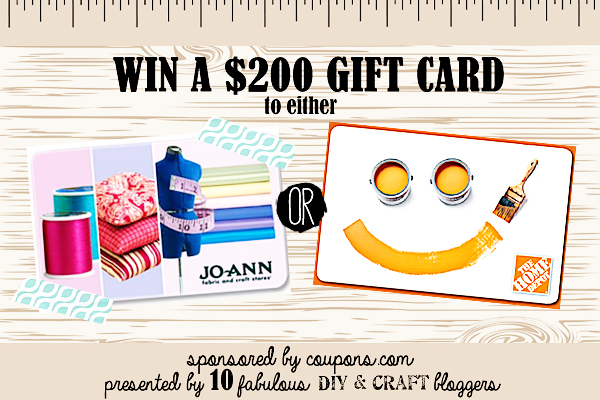 ');
The following two tabs change content below.
Hey y'all! I am Trish and the creative voice behind Uncommon Designs. I adore party planning, holiday celebrations, and all things crafty! I am so excited to share my creative adventures with you!
Latest posts by Trish Flake (see all)