Peppermint Fluff Slime makes an awesome gift!
Today my oldest daughter showed me how to make Peppermint Fluff Slime. It wasn't exactly what I had planned to do today. I was going to finish decorating my house for Christmas. There were mountains of laundry to fold. I had a great deal of work to catch up on, too. I didn't finish a single one of those things, but I spent hours with my daughter making slime and it was so much fun!
She has perfected her recipe and we've had the messes to prove it, but she really has the creation of slime down to a science. I couldn't be more proud to see her excited to create and it was so fun to do together.  We worked really well together, almost like our own mini symphony. To me that time was priceless.  Who really needs folded clothes anyway and do the Christmas decorations have to be finished on November 26th anyway.
Peppermint Fluff Slime
Supplies:
1/2 TBSP of Borax
3/4 Cup of Water
1/4 Tsp Peppermint Extract
1/2 Bottle of Large Glue Bottle
1/4 Cup of Shaving Cream
Directions:
Step One. Mix borax with the water in a cup. Add in 1/4 Tsp of peppermint extract. You could leave this out and the slime will have a fresh smell, mostly like shaving cream!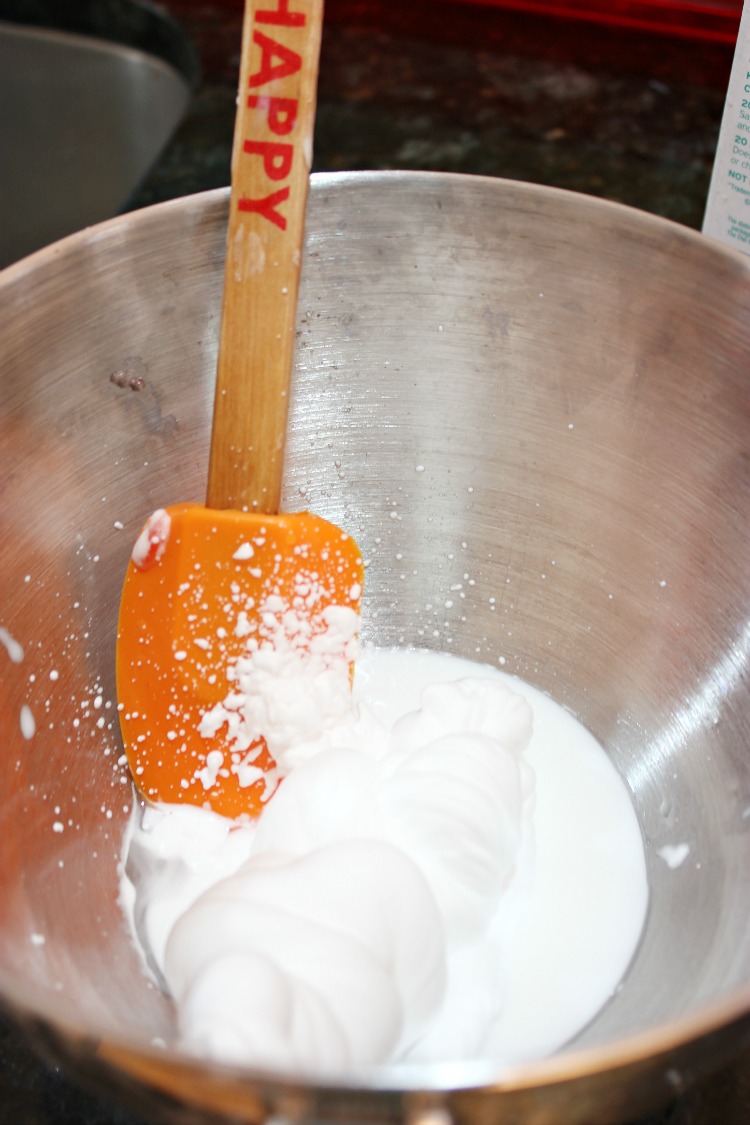 Step Two. Pour half of a large bottle of glue into a mixing bowl. Add shaving cream and mix well.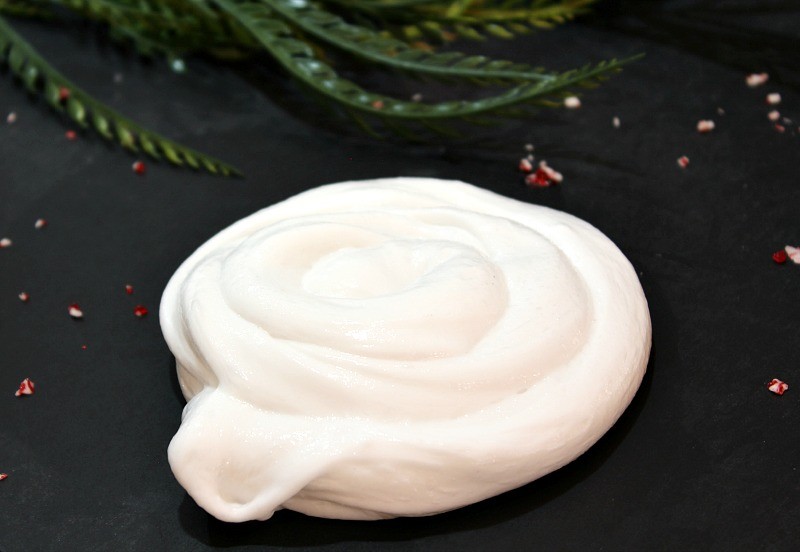 Step Three. Add Borax water mixture and knead until it is smooth and fluffy. That's all folks!
Now the even extra fun part… the packaging!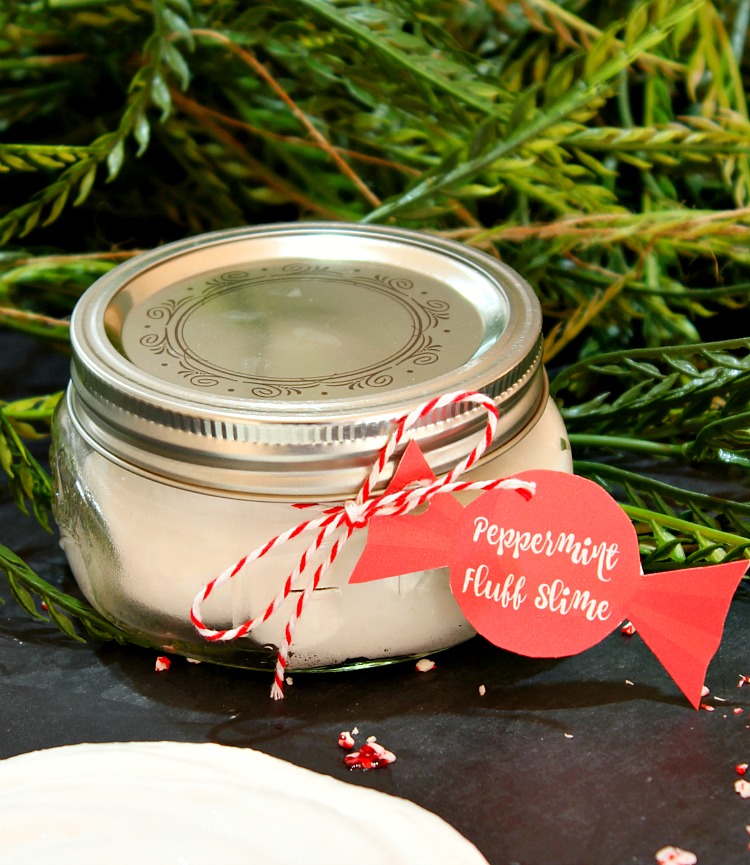 I picked up a package of 8 oz mason jars and they were the perfect size for this amount of slime. We also decided to design a cute downloadable tag that you can tie around the rim of the jar.
Click here or the picture above to download the tags for Peppermint Fluff Slime.
These are such a great idea for your kids to make to give to their friends as an inexpensive Christmas gift. It is also just fun to make at home.  All I know is that I had a great time spending time in the kitchen with my gal.  Be on the lookout for more holiday slime recipes. We will be sharing our recipes for glitter slime and the coolest Stars slime… it is my favorite!
The following two tabs change content below.
Hey y'all! I am Trish and the creative voice behind Uncommon Designs. I adore party planning, holiday celebrations, and all things crafty! I am so excited to share my creative adventures with you!
Latest posts by Trish Flake (see all)