This post was sponsored by Stencil Stop, but all opinions and paw love are completely my own.
Paw Painting Rocks my World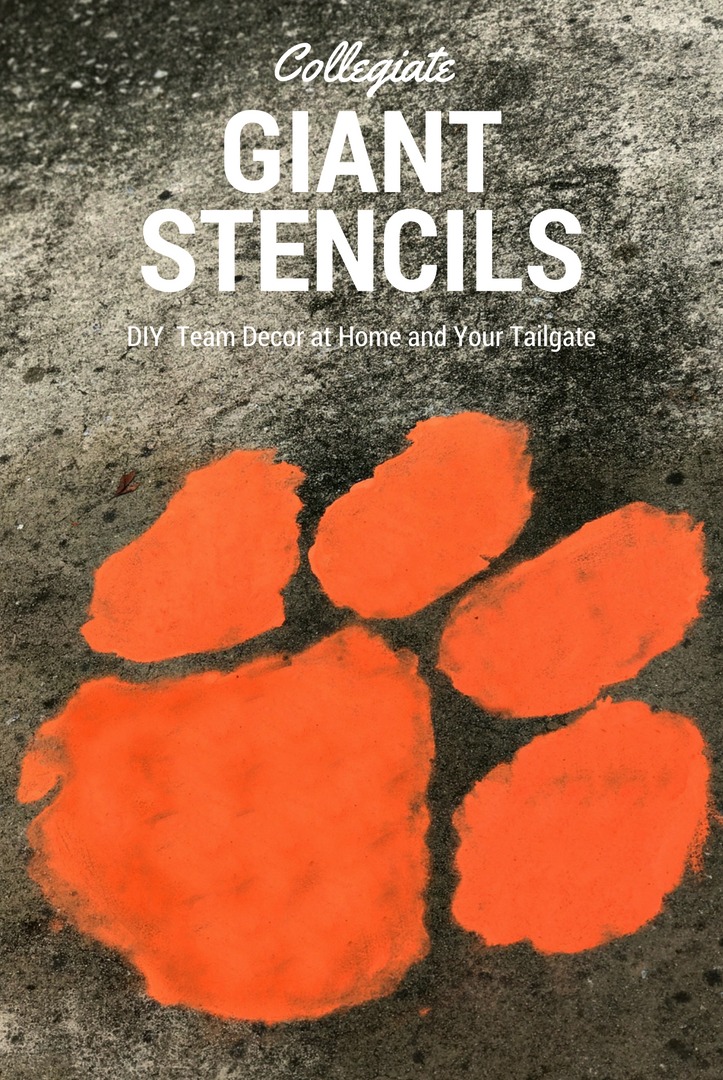 My family has a long standing string of Clemson University graduates. Myself, my husband, brother, sister, father, mother, sister in law, cousins… you get the idea. Most people knew almost nothing about my favorite little place on this earth until our football team won the National Championship last year. Not me, I was born into a fierce love for the tigers and I feel like I am in my happy place when I am there.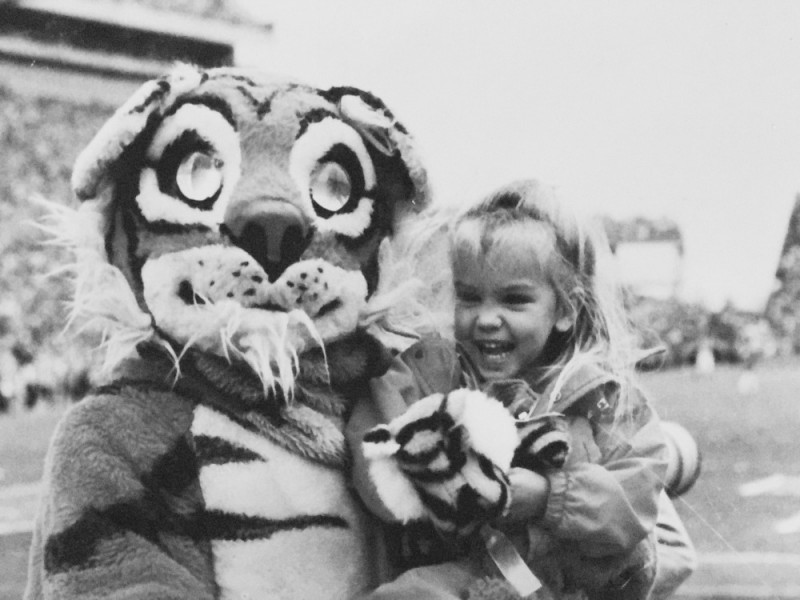 As a child, I knew that we had arrived to this glorious place when tiger paws began to spot the roads leading onto campus. I can still remember the butterflies in my stomach. I knew that we were about to have some fun, eat some great food and watch the Tigers play. You can see how happy those times were from me. I think the picture above was taken around 1980. I loved my Clemson Tigers.
This is a great picture of what the roads look like. When I was in college, an organization that I was associated with was in charge of the paw painting and when it came time to re-paint… as Dabo Swinney would say, I was "All In". I've sent out the SOS to a few of my buddies to get pictures of us painting the roads, so I'll add them in when I get them.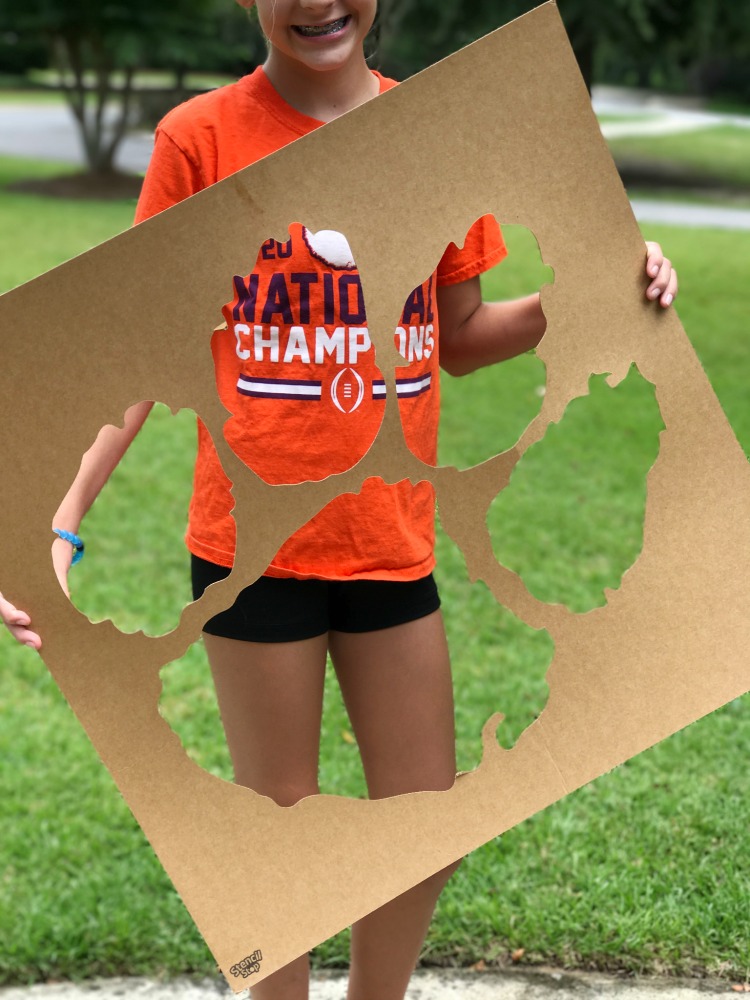 When I was contacted by Stencil Stop to take a look at their stencils…. and then I saw this one. I was instantly transported. Can you believe it… I could paw paint anywhere I want!  Well, maybe not anywhere… but I think my neighbors would love a street dotted with paws, especially the Carolina fans.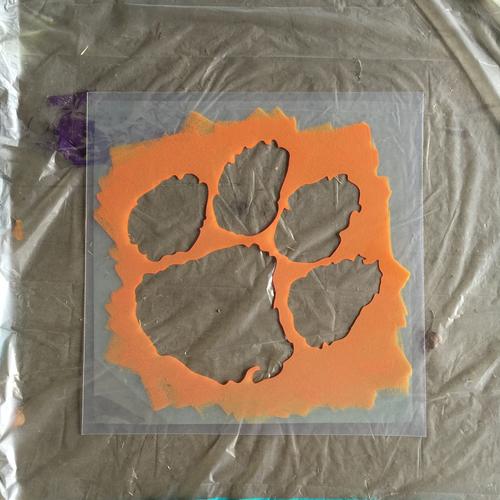 Don't worry, they probably have your favorite team, too. For me, I was all about the Clemson Stencils.
 Well look at this… my own paw painting leading up to the front of the house. For this, I called in my support team!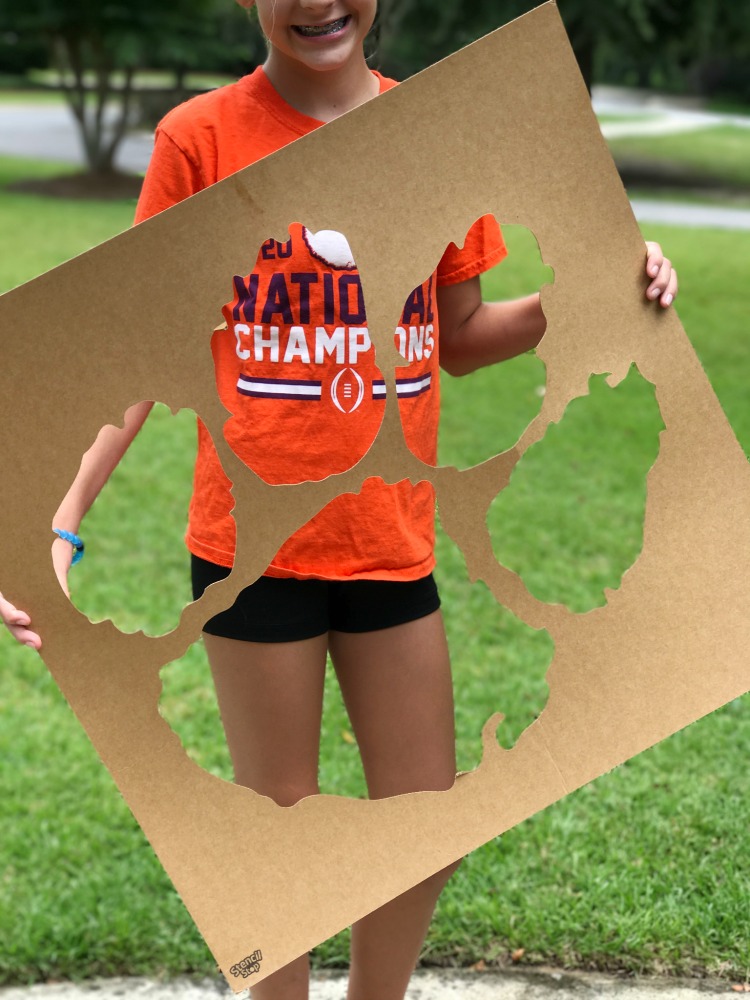 Giant Temporary Lawn or Pavement Mascot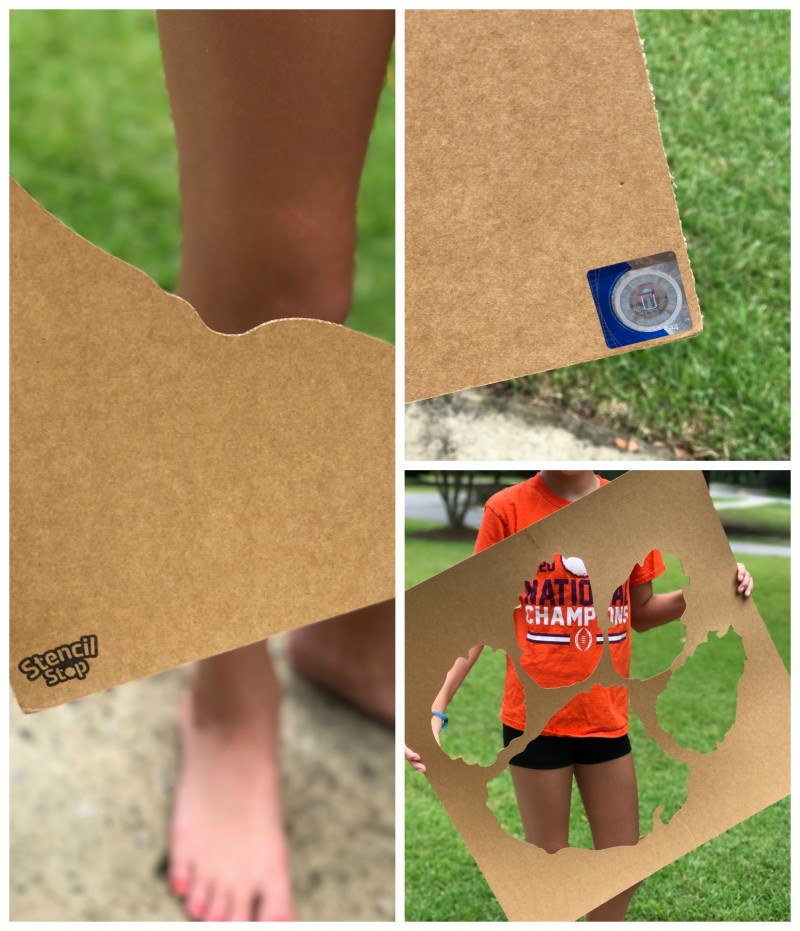 Supplies Needed: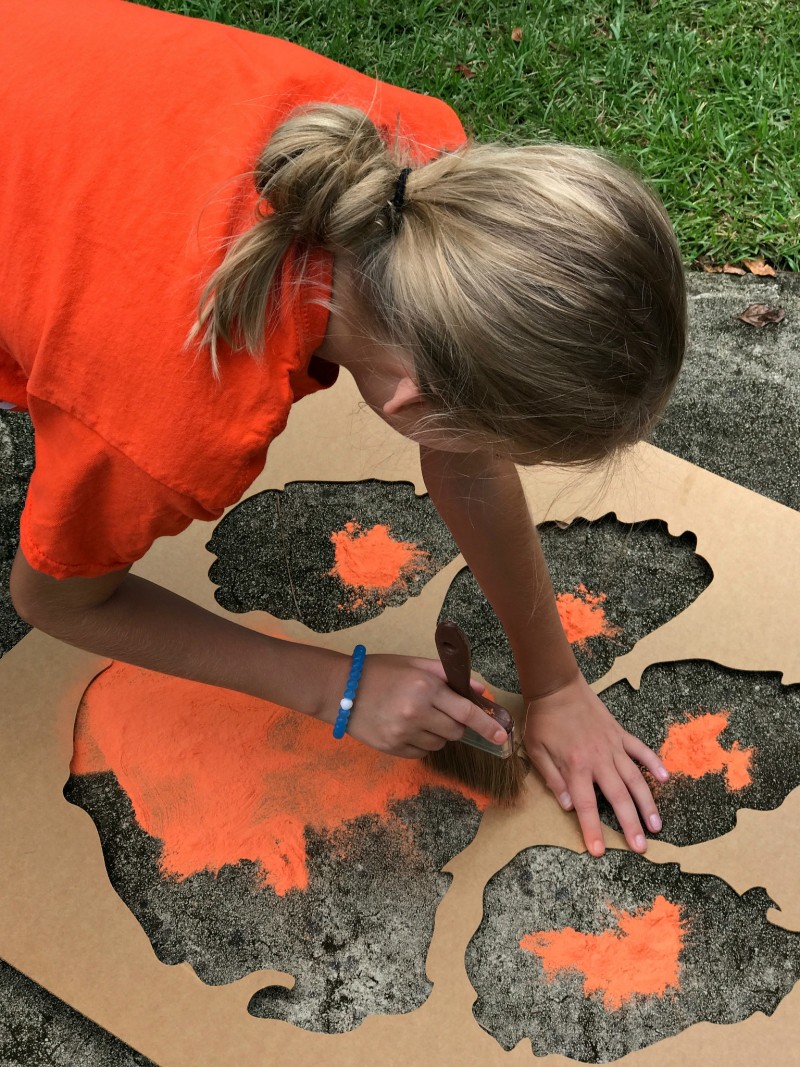 This color powder is amazing because you can just wash it off with a hose, but you can totally use real paint if you want something more permanent.
We just held down the stencil and added a scoop of the powder and just used a paint brush to swish it around a bit. It was super simple process. If you were using a can of spray paint you would be done in a minute flat.
Be sure to head on over to Stencil Stop to shop for a stencil for your favorite team!
Pin for later…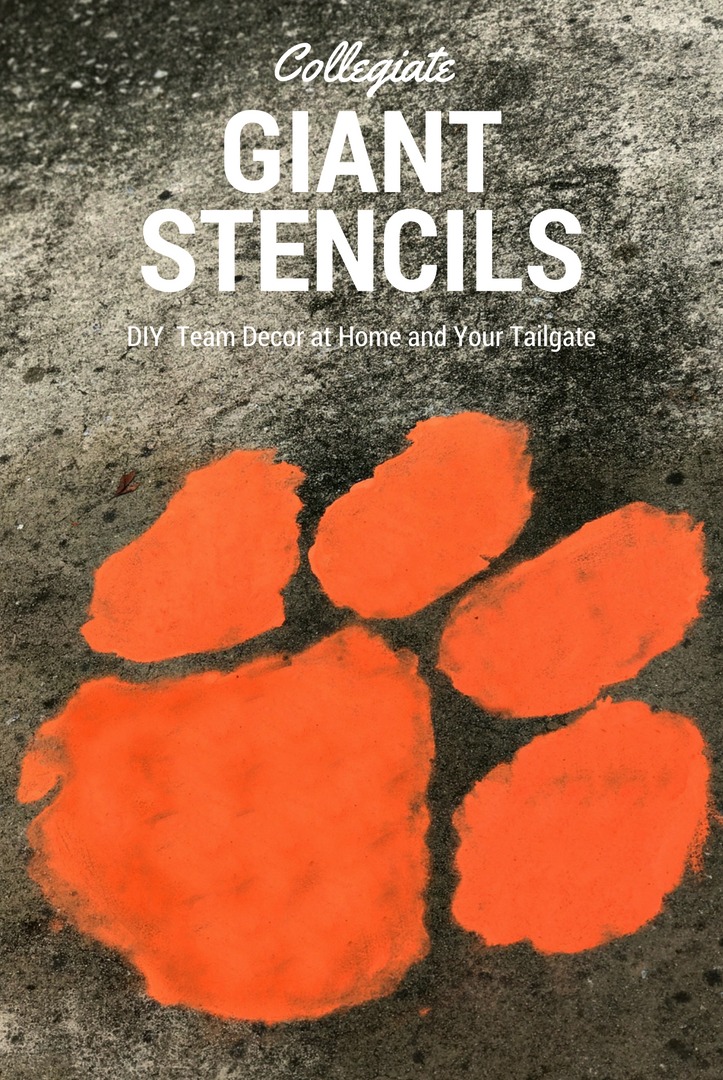 The following two tabs change content below.
Hey y'all! I am Trish and the creative voice behind Uncommon Designs. I adore party planning, holiday celebrations, and all things crafty! I am so excited to share my creative adventures with you!
Latest posts by Trish Flake (see all)