This is a sponsored post written by me on behalf of The Home Depot. All thoughts and opinions are my own, and I am excited to have this opportunity to work with the Home Depot and receive product to create a lovely outdoor project for my family.
Around my house we have 2 kids and 5 pets. Needless to say my yard gets a workout.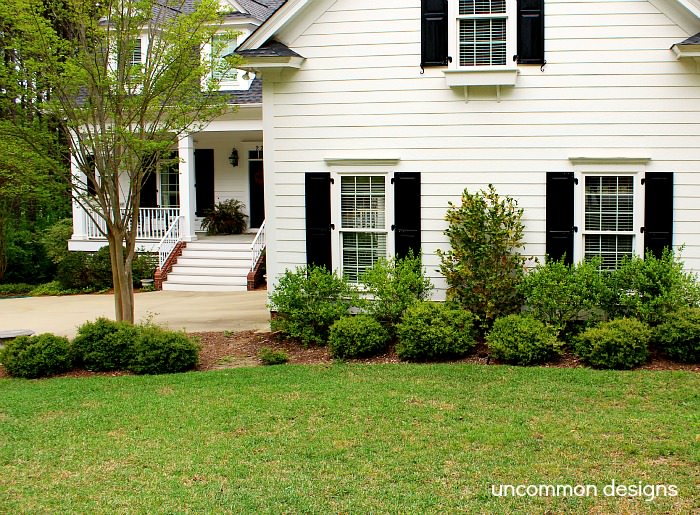 So inevitably pathways in the grass, flower beds, and shrubs get created over time. It may be out of convenience  not wanting to go around, or retrieving baseballs,footballs, and basketballs.
So when the opportunity to  work with the Home Depot came along to create a new paver stones Zipper Pathway, well I was thrilled.
Here is our front yard and you can see the little pathway on the left, that has been created over time…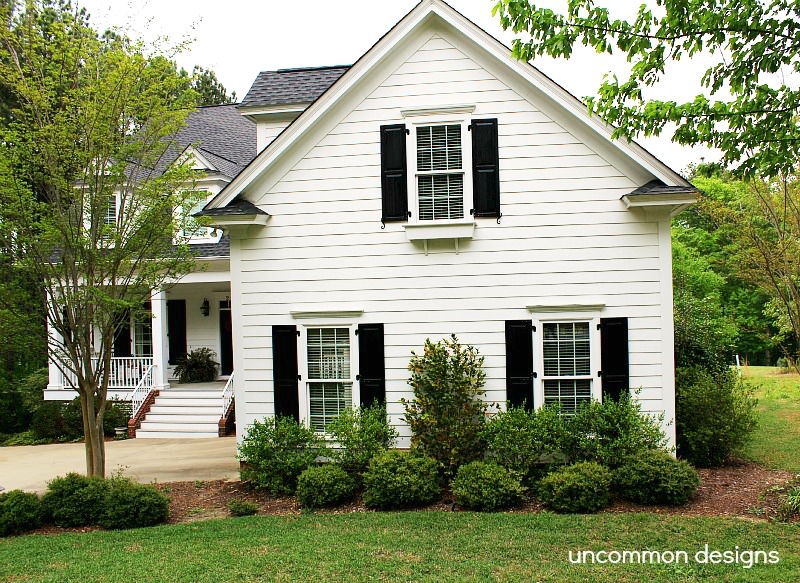 I am going to be creating a Zipper Pathway with the help of the   Home Depot , the Garden Club , and my husband.
I can not wait to get started!
Our entire family is going to participate and we are going to make this a weekend "family project".
Here is our inspiration from the Home Depot Garden Club site……
We have an area in our front yard that will be getting the new Zipper Pathway. The area is at the side of our house where the bed meets the driveway…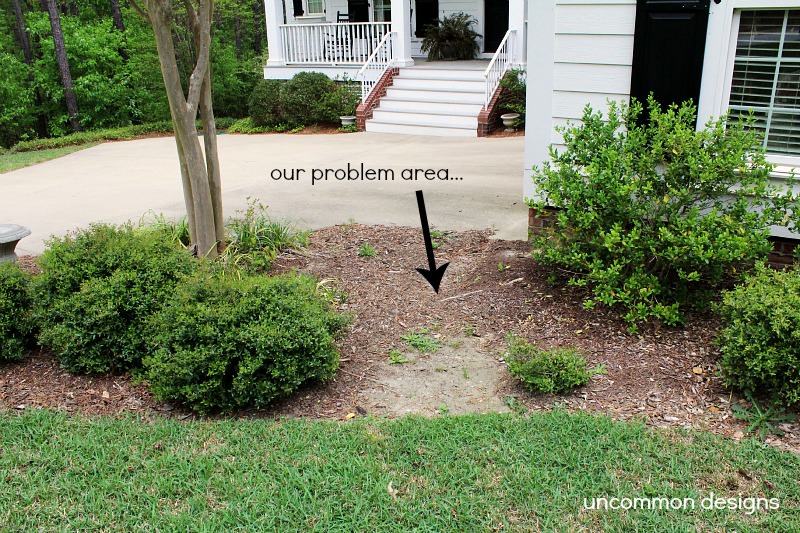 Not only is this area a bit of an eyesore, it has been pounded down so flat that water runs through it like a river when it rains.
You know what that translates to moms…mud! If I can cut down on the amount getting tracked into the garage, I will be thrilled!
So where do you start with  your outdoor project planning?
Well, for me it starts with the following things…
I even created a fun Outdoor Project Planner Printable to help me stay on track and I am sharing it with you too..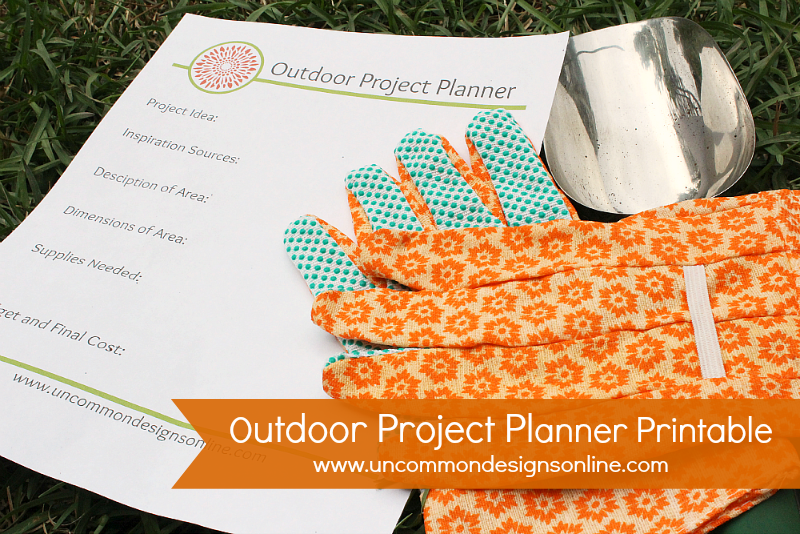 This way I also have all the information on the dimensions of the area, where the inspiration is found,any other supplies needed,and the all important budget and final cost.
Once I had my list printed out for planning my outdoor project,  I hopped on over to the Home Depot Garden Club site and …
The Home Depot's library of how-to videos and project planning tools help you turn thinking into doing. Regularly updated articles clue you in on you exciting trends in gardening and landscape design so you're never out of fresh ideas.
Seriously, the inspiration is incredible. I was able to download all the instructions needed for my Zipper Pathway. The hubs is going to be helping, and well, you know men….who needs instructions!? This way we also have a visual guide of the process. SWEET!
Next up was getting a list of the necessary supplies. You know pavers, rubber mallet, tamper…who knew I would now know what a tamper was. Anyway, one click on the link on the project page and ….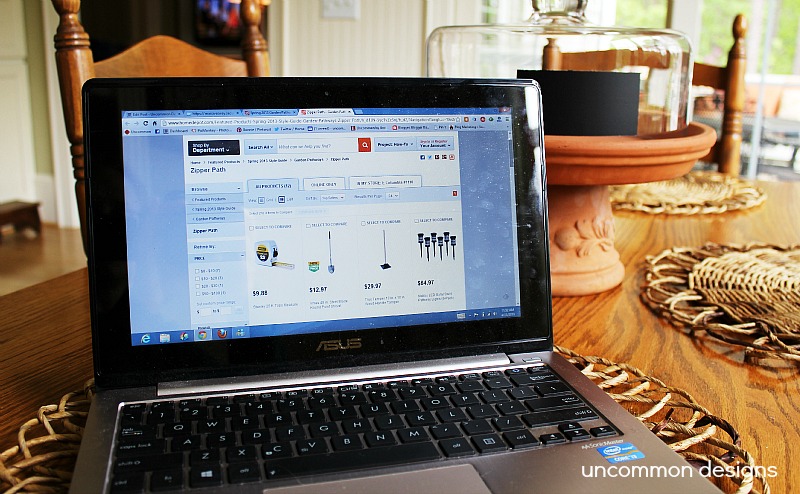 Yep..right there ready for us. I printed that one out too!
So we grabbed the keys, hopped in the car and headed off to the Home Depot…
So come along with me as we build this fabulous Zipper Pathway. I will be sharing a series of posts on creating this awesome project with the help of Home Depot!
Bonnie
***************

It's home improvement time, and The Home Depot has everything you need to #DigIn for Spring. No matter what projects you want to tackle, they have great values on all you need. They're ready to help you with renovation ideas and expert advice, too.
Get over $300 in email exclusive savings each year, sneak peeks on new products, monthly lawn & garden ideas for your region and access to The Home Depot's gardening experts. Click here  to join the world's largest garden community today! Or go to
http://gardenclub.homedepot.com/ to see some of the many benefits of membership.
This is a sponsored post written by me on behalf of The Home Depot.
The following two tabs change content below.
Hey y'all! I am Trish and the creative voice behind Uncommon Designs. I adore party planning, holiday celebrations, and all things crafty! I am so excited to share my creative adventures with you!
Latest posts by Trish Flake (see all)