XXQJ7AD4UAMZ
Have you ever really wanted to do something new,  but something was holding you back?  Well, I have wanted to make craft video tutorials for a while now, but have been so busy and so concerned that I didn't have the right equipment.  When the opportunity came to work with Staples, I knew it was the perfect time to just dive right in!
Meet my  new friend, Logitech HD Pro Webcam…
Staples sells so many high-quality webcams, but this one in particular had me at "pro webcam".  Since I am so far from that, I was hoping that it would help fill in the gaps… and it did!  Here is what I loved most… I simply plugged the usb cord into my laptop and it walked me through the entire installation and set-up in under 10 minutes.  This was great for my non-technical guru self!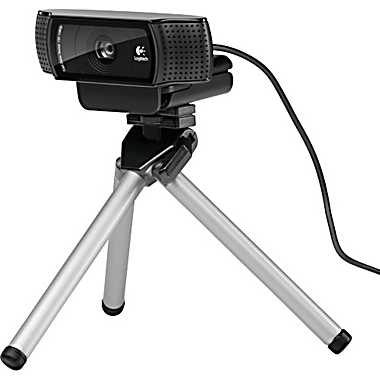 When I was ready to record my video, I attached the webcam to my camera tripod, hit a few buttons to zoom in and was ready to record.  I was surprised at how easy it was to maneuver everything.  I decided to do a video tutorial on how to make the Duct Tape Flowers that we shared with you a few days ago. I still have a long way to go as far as positioning the camera and lots of other details, but I did it! To me, the quality of the video was great and it really was so easy to use.
So, here it is… my first video tutorial….
If you have been considering purchasing a webcam, I highly recommend the Logitech Pro Webcam.
Here are all of the details…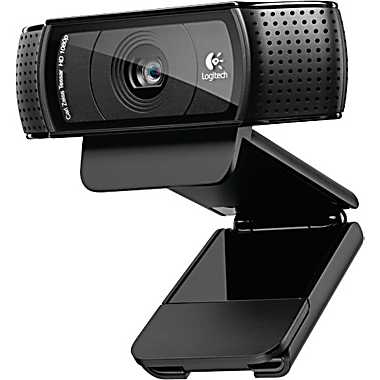 Product Details
Full HD 1080p video that's faster, smoother and works on more computers.
Full HD 1080p video calling on Skype® so that your loved ones will see the real you in breathtaking Full HD clarity—only on the C920 and Skype
You'll enjoy faster & smoother video and better image quality with less demand on your computer thanks to H.264 encoding—the industry standard for HD video
Get 720p video calling on most major instant messaging services, including Windows Live™ Messenger, and Logitech Vid HD.
You can record in breathtaking, widescreen Full HD 1080p at 30 frames-per-second (fps)
You can easily capture HD video (1080p) and upload in no time to Facebook, Twitter™ or YouTube™—thanks to H.264
The 20-step autofocus is more responsive, more sensitive, and more intelligent delivering razor-sharp images (from 10 cm and beyond) for every occasion
With Carl Zeiss® optics you'll enjoy razor-sharp images from a lens designed with the help of one of the pioneers in the industry
Thanks to natural stereo audio you can be sure your loved ones will hear the real you thanks to dual stereo mics
The versatile clip with rubberized bumpers helps hold your webcam securely in place on your desktop, laptop, or even tripod
You can send brilliant 15-megapixel snapshots (software enhanced) to the people you care about
Did you know that Uncommon Designs has their own YouTube channel?  We'd love for you to follow us there!
 * This webcam was given to us by Staples, but all opinions are 100% ours.  Read our full disclosure for more information.
The following two tabs change content below.
Hey y'all! I am Trish and the creative voice behind Uncommon Designs. I adore party planning, holiday celebrations, and all things crafty! I am so excited to share my creative adventures with you!
Latest posts by Trish Flake (see all)