This shop has been compensated by Collective Bias, Inc. and its advertiser. All opinions are mine alone. #PremiumPrep #CollectiveBias
Today I am sharing some great meal prep tips and a recipe for our favorite baked ziti!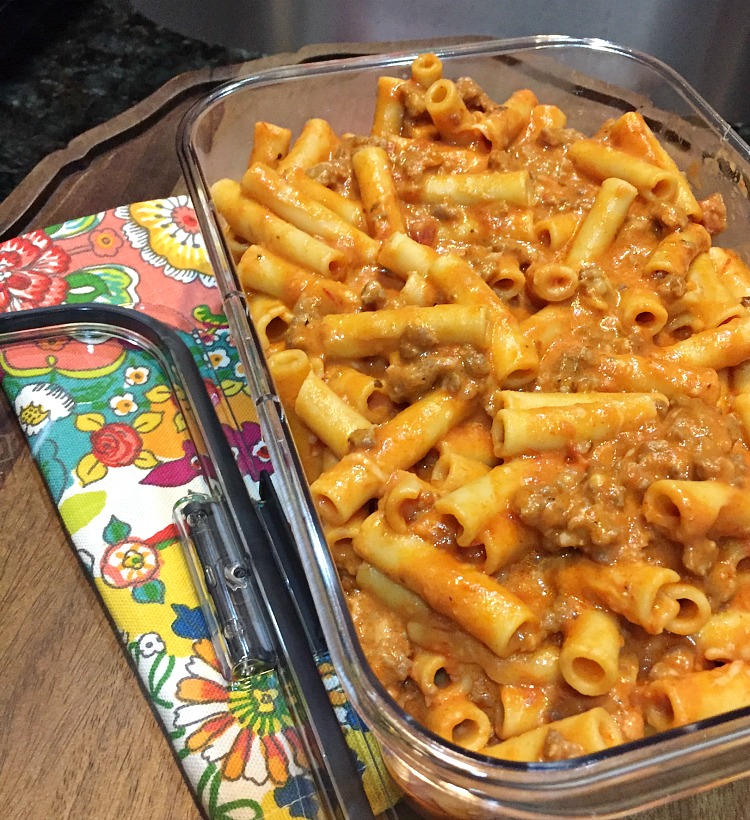 A while back, I was waving the white flag and surrendering the fact that I needed help getting a decent meal on the table. Weeknights are particularly difficult for our family because we all have a packed schedule. We were making the time to eat together, but I struggled to find the time to prepare something that didn't come right out of a box and something that was remotely healthy. Something had to change… I needed to come up with a meal plan.
When coming up with my way to plan I knew that I wanted two things: one shopping trip to the grocery store per week and one weekend afternoon to prepare the bulk of our meals. I usually cook the most elaborate meal on Sunday (don't worry… these are super simple recipes)  when we are home and have the most time and do a little prep for the rest of the week at the same time.
Here is a look at a sample meal plan for our family:
Sunday: Baked Ziti, salad and bread
Monday: Leftovers (this is our busiest night of the week)
Tuesday: Chicken Soft Tacos with Refried Beans
Wednesday: Chicken Salad Sandwiches with Fresh Fruit and Sliced Cucumber Salad
Thursday: Chicken Parmesan with Caesar Salad and Green Beans
Friday: Eating out
Saturday: Chili and Cornbread
Here is what my Sunday meal prep looks like:
Cook and shred boneless skinless chicken breast
Brown ground beef
Cut vegetables and fruit for snacks, lunches, and salad
Roast peppers for snacks and tacos
Cook full meal for Sunday night
Brew a Gallon of Tea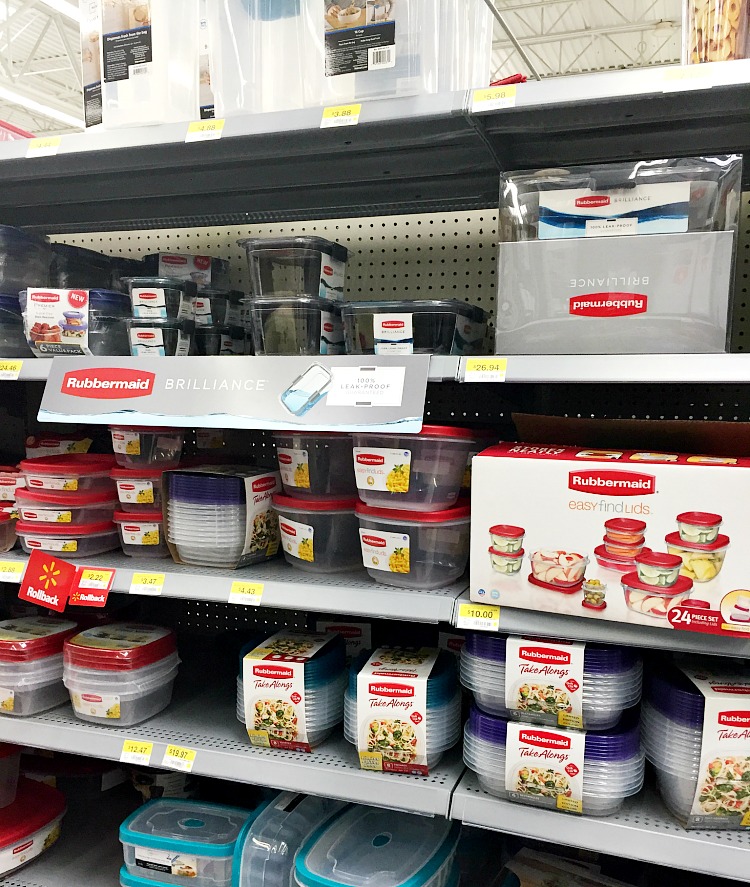 Wal-Mart is now carrying the new line of Rubbermaid® Brilliance™ storage containers and I love them. They are clear so anyone in the family can grab what they need and also help to throw dinner together. You can find the Rubbermaid® Brilliance™ products in the food storage section.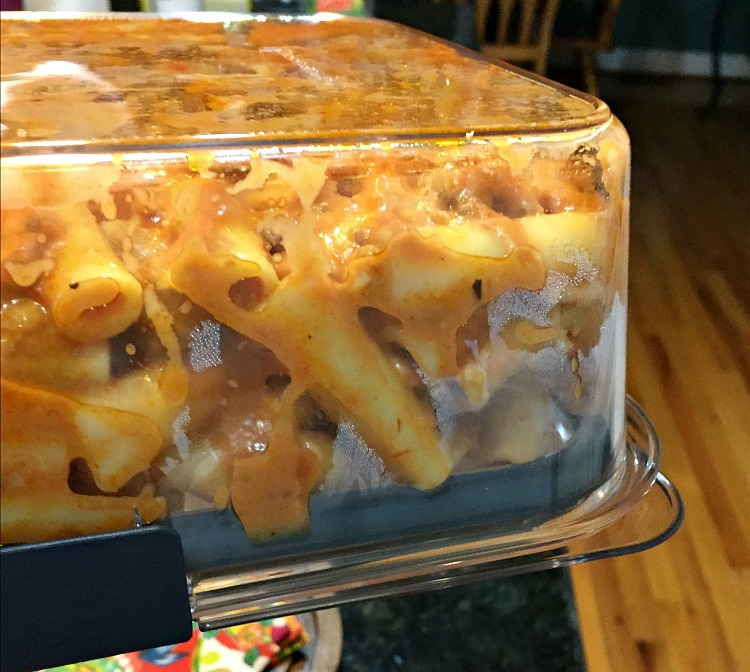 These storage containers are also 100% leakproof and perfect for leftovers. Take a look at my leftover baked ziti… yep help upside down and that rubber seal prevents any leakage! There is also no worry that the red sauce will stain my container.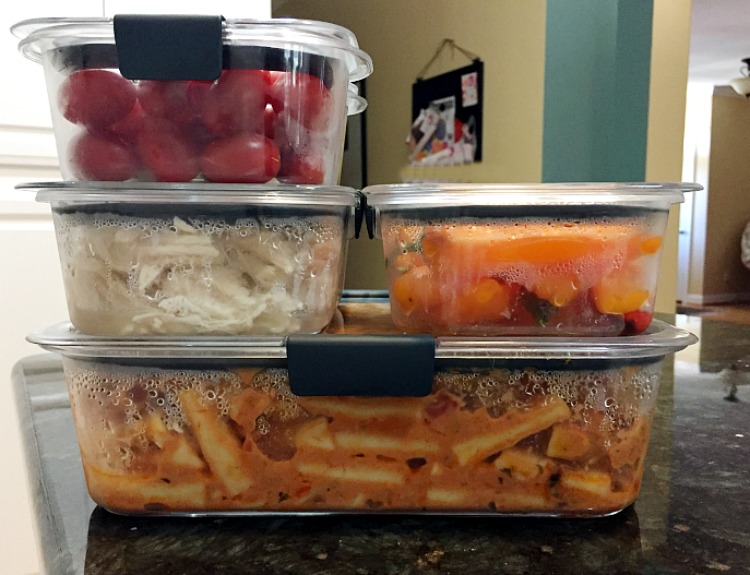 The set is stackable so you can save precious space in the fridge and you can reheat right from the container. They are microwave save and splatter proof… that puts even more time back when I don't have to clean the microwave after a major re-heating bomb. This is just a great and convenient product and it is so durable that my children won't "borrow" them for crafts and things. It is definitely food storage options
Now let's make some Baked Ziti!
Baked Ziti Recipe
This is a family favorite recipe at our home. It is delicious and filling and just is so simple to make. No need for a long ingredient list when I can use a delicious Bertolli's® Organic sauce that is Tuscan cooking at its finest. They've perfected the taste of a delicious sauce and their Organic sauces come in several flavors including:
Tomato/Basil (This is what I used)
Creamy Basil Alfredo
Let's get cooking! 
Ingredients:
1 Jar Bertolli's® Organic Tomato and Basil Sauce
1 teaspoon olive oil
1 lb. ground sausage (I used mild)
1 teaspoon garlic paste
1 15 oz can of crushed tomatoes
3 cups of water
12 oz. ziti pasta
1 TB  italian seasoning
1/2 cup half and half
1/2 cup freshly grated Parmesan Cheese
shredded Mozzarella cheese; optional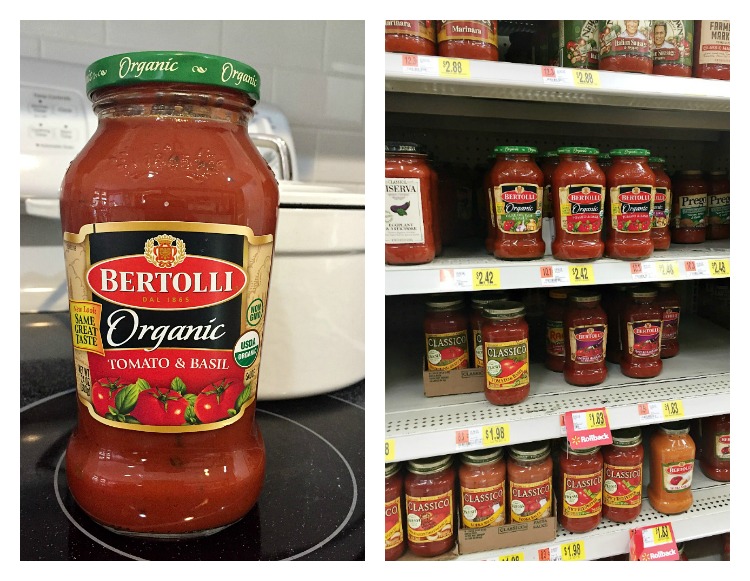 This is what the bottle of the Bertolli's® Organic Tomato and Basil Sauce  looks like. You can find it in the spaghetti sauce section of your local Wal-Mart store.
Directions:
Drizzle olive oil in a large pan and brown ground sausage, about 5 minutes.
Add garlic paste and stir well, cook for 2 minutes
Add crushed tomatoes, the jar of Bertolli's® Organic Tomato and Basil Sauce and italian seasoning and cook for 5-10 minutes, stirring occasionally.
Add the water and dry pasta. Bring to a boil, cover, reduce heat to a low boil and cook, stirring occasionally, for 10-15 minutes or until noodles are tender.
Add the half and half and parmesan cheese. Top it off with a little dash of the italian seasoning and you are done!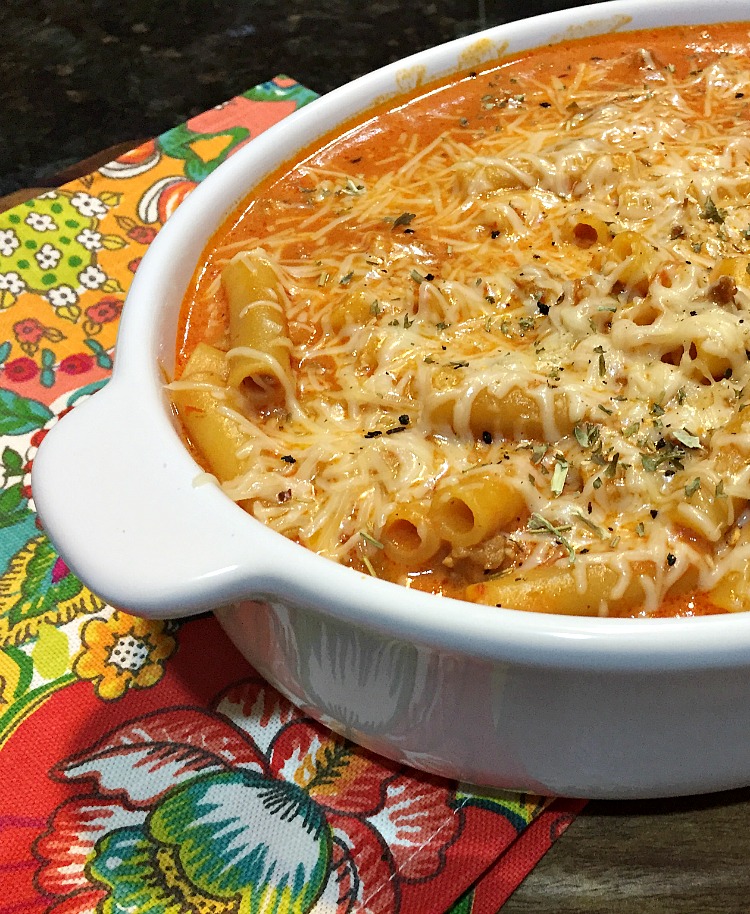 You can add mozzarella cheese if you like, but we are trying to watch our waistline and decided to skip the additional cheese.  Now… let's save a little money using Ibotta!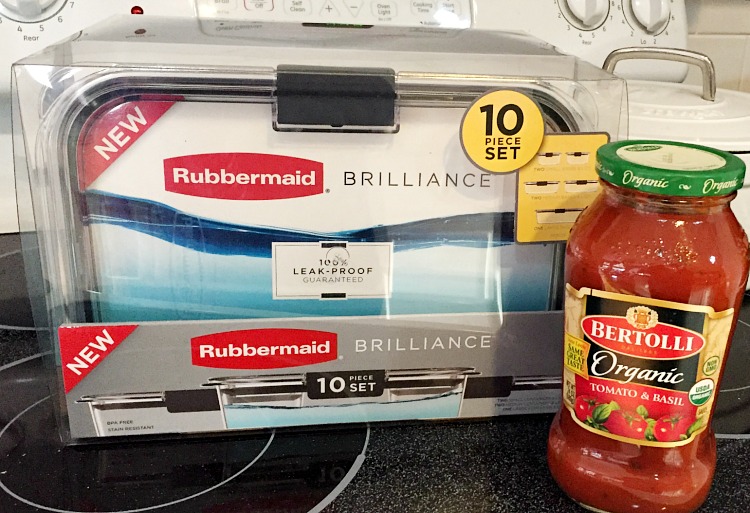 Use the Ibotta app to save big with these products!
$0.75 off any Bertolli pasta sauce variety at Walmart
$2.00 off a single Rubbermaid Brilliance container at Walmart
$5.00 off the Rubbermaid Brilliance 10 piece set at Walmart
What are you waiting for and do you have any great meal prep tips to share? Click here for more inspiration.
The following two tabs change content below.
Hey y'all! I am Trish and the creative voice behind Uncommon Designs. I adore party planning, holiday celebrations, and all things crafty! I am so excited to share my creative adventures with you!
Latest posts by Trish Flake (see all)