This post brought to you by Duck Brand. All opinions are 100% mine.
Hey y'all!
Today we have the most adorable project for you guys!  We are going to show you how to make a shower curtain ring bracelet using Duck Brand Craft Tapes!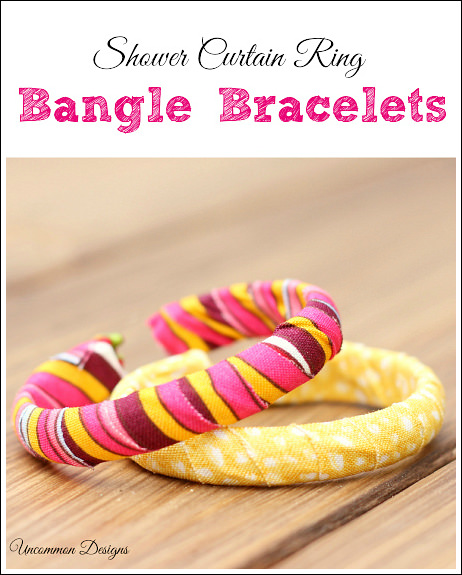 Aren't they just so stinkin' cute?  You wouldn't believe how incredibly easy they are, too!  I have made these before, but now that Duck Brand Craft Tapes has a line of fabric tape… you can whip up several in no t ime at all.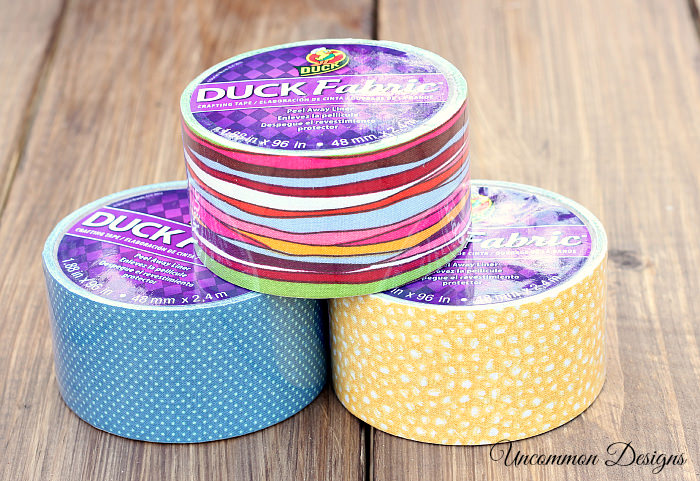 These are three of the patterns that are available and I really love them all!  The multi-color stripe is my favorite… I adore how vibrant it is.  It pairs perfectly with the yellow and blue polka dot.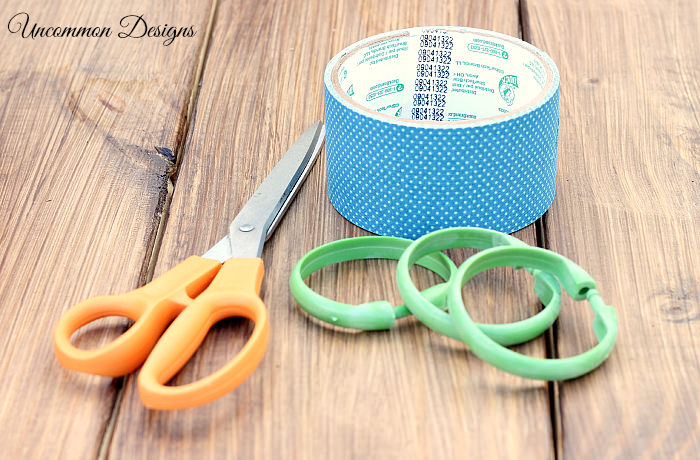 The supplies needed to make the bangle bracelets are super easy to find and really inexpensive.  You will need the fabric tape, plastic shower curtain rings, and scissors.  I picked up a package of ten shower curtain rings from the dollar store.
To make rings into bracelets, simply cut off the little part that protrudes from the end.  You are going to be covering the ends with the tape, so no worries if it isn't perfect.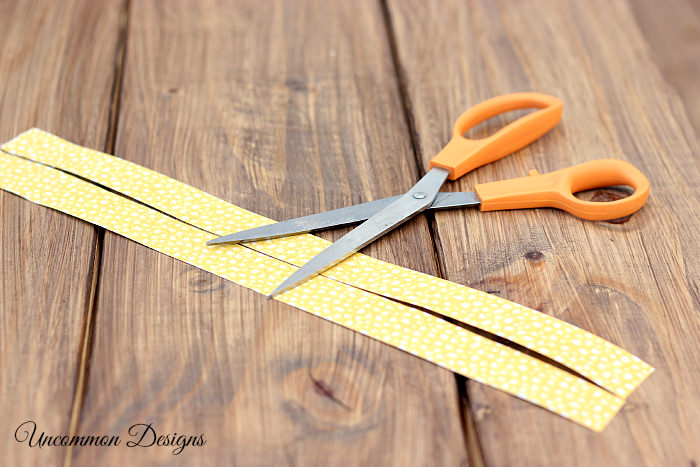 Now you are going to prepare the fabric tape.  I cut about 16 inches of tape and cut it in half lengthwise.  You can go ahead and remove the paper backing now, but be careful to keep the fabric straight.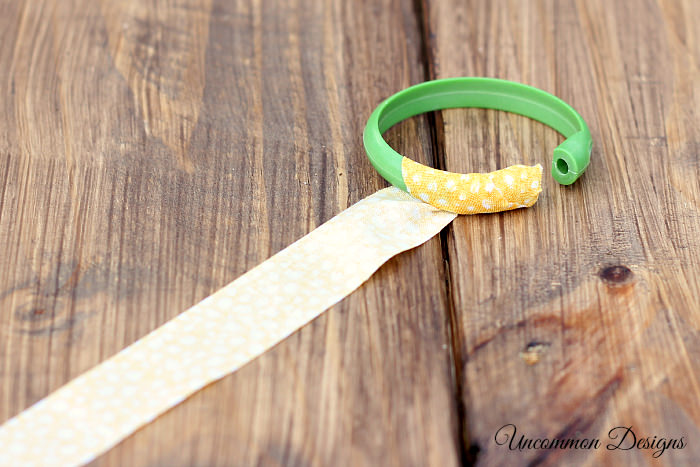 Now we are going to wrap the bracelet.  Begin at one end and wrap the fabric around the ring until you get to the other end.  Make sure to keep the fabric stretched as you go and make sure to completely cover the shower curtain ring.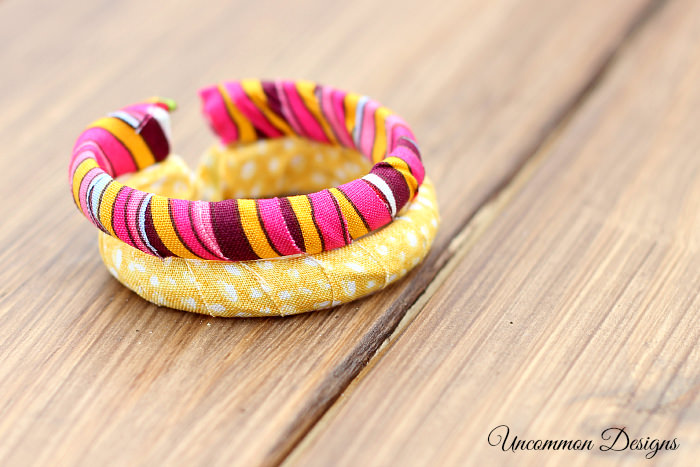 Voila!  You are all done and now have an adorable bangle bracelet!  Make a few and wear them together… so many options!
I decided to add a bow to one of mine, but they are just as cute as a simple bangle.  Have fun crafting folks!
Be sure to check out  Duck Brand Craft Tapes for more amazing products and to find out more about the fabric tape line!
*Trish
The following two tabs change content below.
Hey y'all! I am Trish and the creative voice behind Uncommon Designs. I adore party planning, holiday celebrations, and all things crafty! I am so excited to share my creative adventures with you!
Latest posts by Trish Flake (see all)