Hello Uncommon Design Readers! I'm Rachel from R & R Workshop and I'm glad to be back today to share  project! I have 3 sisters and when we were kids we had a little piano. I still remember playing it and wish we would have saved it. So I have been on the lookout for a piano for my kids. I am so excited to show you what I found and did… a Kids Piano Makeover!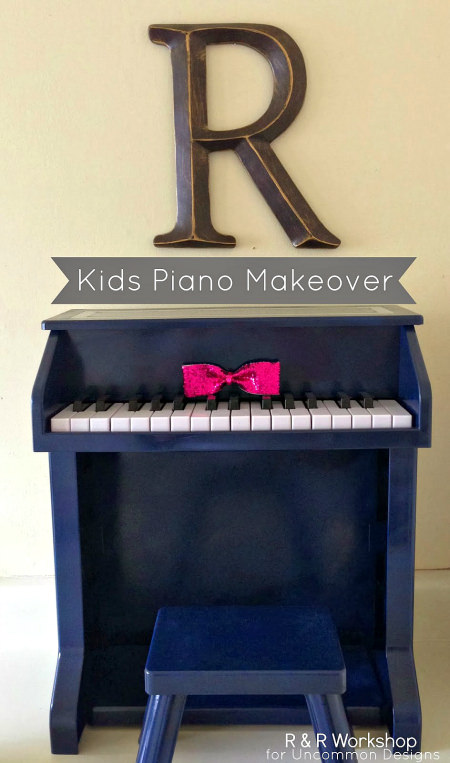 I found this piano for $5 and I couldn't pass it up! I knew that a piano makeover would have to happen. I like Barbie..but not this much haha!
While I love the color pink, I chose to paint it a different color because we already have a ton of pink in our house. Navy is one of my favorite colors and so classic. After some thinking… I decided to go for it! I love how classic it looks and it doesn't even look like a kids toy piano anymore!
Here's what you will need:
kids piano
Navy Spray Paint- Krylon Color Master Spray Paint in Navy Blue
Silver Metallic Spray Paint- Krylon Color Master Metallic Spray Paint in Silver
Primer- I used gray
Painters tape
Paint Brush
Bow (optional)
1. First, clean the piano as best you can. This piano was dirty on the keys and there were stickers stuck to it. I used a heavy duty cleaner called Sol-U-Mel and an x acto knife to get the stickers off.
2. Spray your piano with primer. Gray primer is what I used but any primer would work. Let dry.
3. Now for the navy paint! I painted 2 coats on the piano and stool- allowing time for the piano to dry in-between each coat. Don't forget to cover the keys so you don't spray them!
4. The tricky part is painting between the keys. I taped it off with tape and used a paint brush to get in between the small spaces.
5. I wanted to add a little detail on the top of the piano. I painted the top with the silver spray paint. Once it is dry, tape off your rectangle. Spray the top with navy paint.
6. One dry, peel off tape.  And ta-da! Your done!
I seriously love how it turned out!! I suggest allowing 1-2 days for paint to dry thoroughly.
My kids love playing it.
Add some books and a plant for a more grown-up look! (Can you tell I had a little fun taking these pictures!)
If you like upcycle or makeover projects, you might like these as well: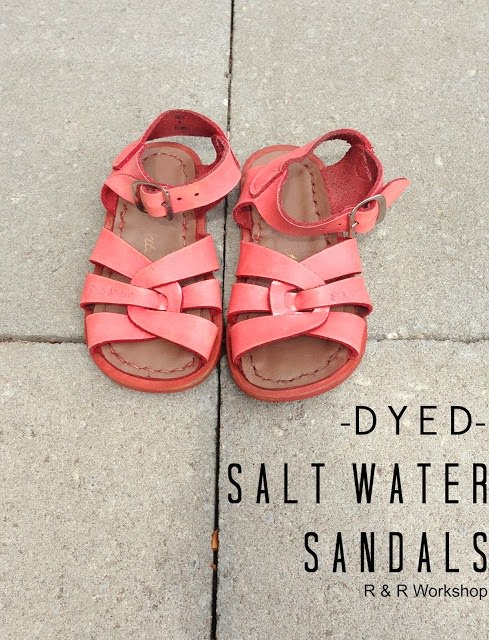 The following two tabs change content below.
Hey y'all! I am Trish and the creative voice behind Uncommon Designs. I adore party planning, holiday celebrations, and all things crafty! I am so excited to share my creative adventures with you!
Latest posts by Trish Flake (see all)