Last week the girls and I had the most fun throwing a Kids Favorite Things Party!  I had no idea that a party like this could be so simple to throw together… and so much fun for all of the guests!
Today I thought I'd share all of the details and how we put it all together.  Here we go!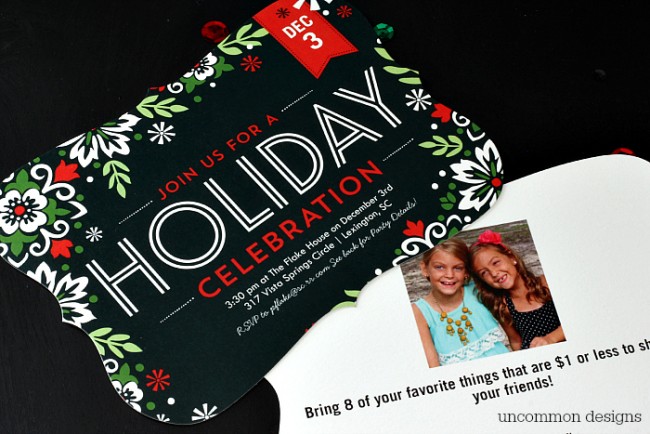 We sent out our invitations a couple of weeks ahead of time. We decided to keep the guest list small… 8 girls was the perfect amount for us.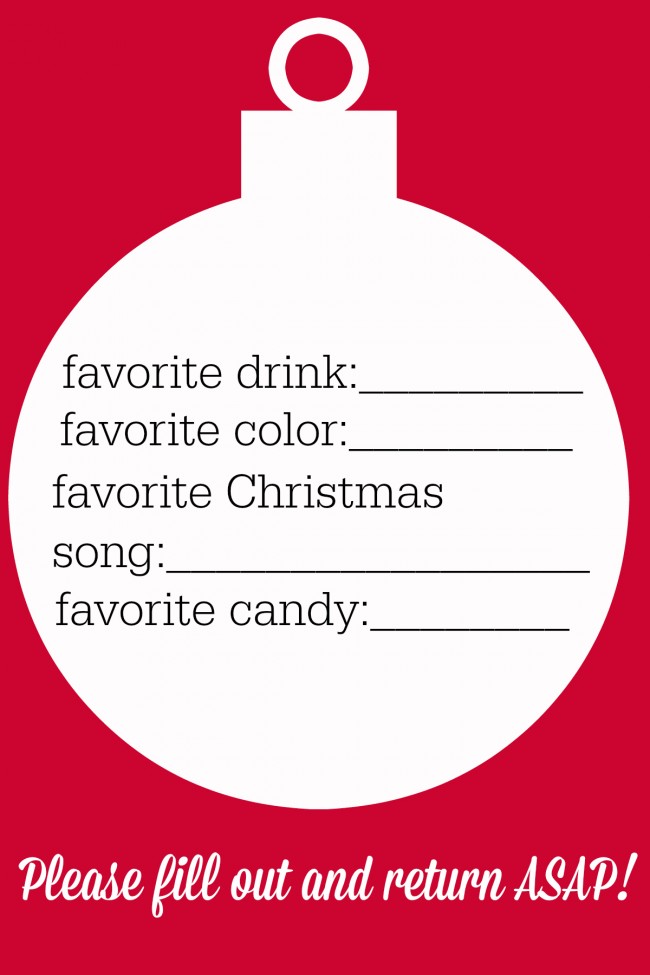 On the invite, we asked each guest to bring 8 of their favorite things under $1 to share with their friends. We also included a card to fill out and return before the party
My little ones enjoyed making these colorful earrings for their friends.  You can find out how to make them  on our free printable earring card post.  They were a huge hit!  We also made DIY Princess Elsa ornaments from an idea we found on All Things G&D.  Adorable!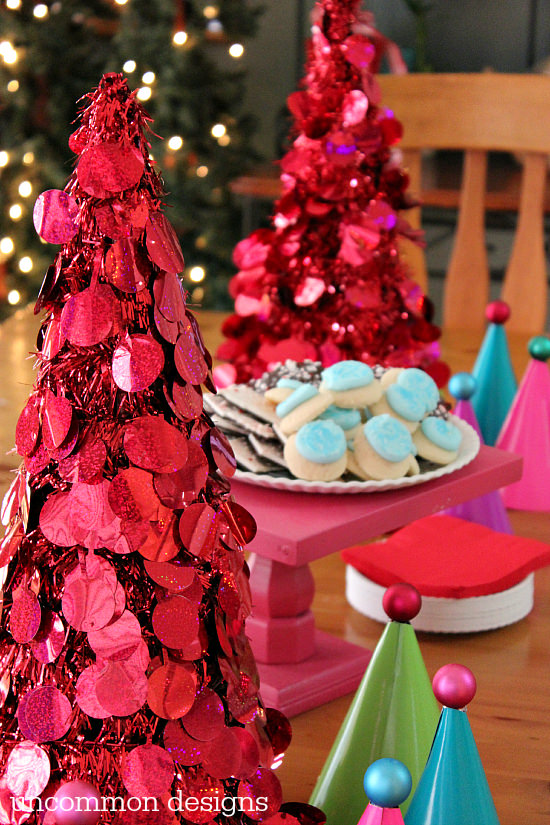 Since the house was already decorated for the holidays, we set a simple table for the party.  A few sparkly trees, treats, and the trees for our craft project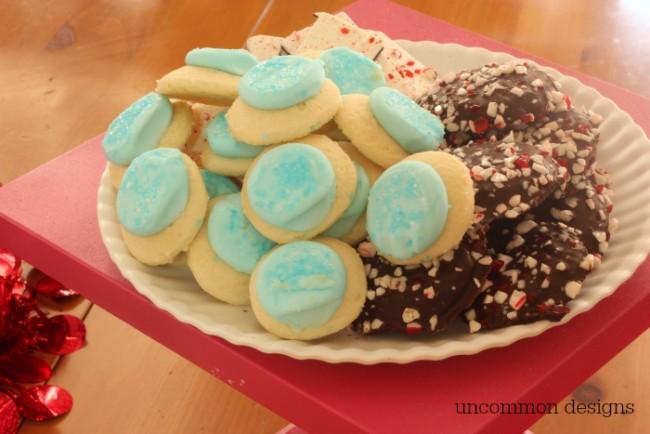 We served ready made treats from the grocery store and made sure to have our friend's favorite drinks on hand.  Needless to say, there was quite a bit of sugar to go around!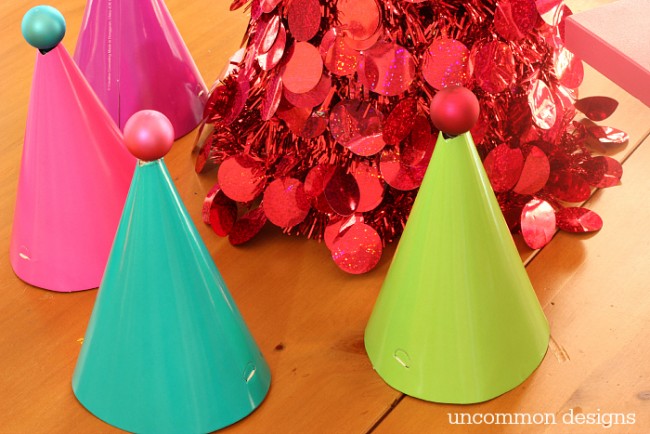 For the activities, the girls decorated paper birthday hats to look like Christmas trees, we played a few ice-breaker games to fins out a little more about our kids favorite things, and we listened to everyone's favorite Christmas carols.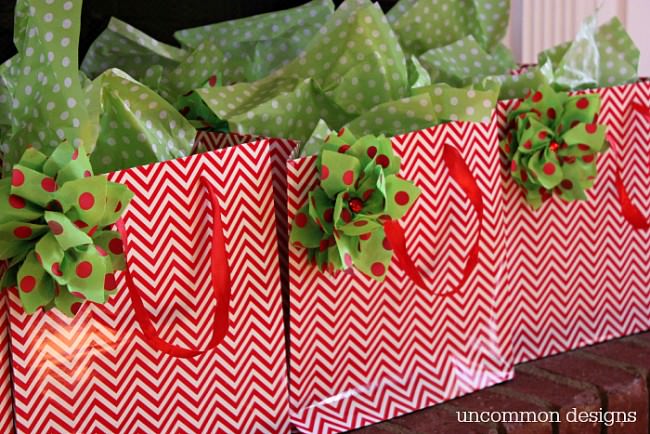 Of course, everyone favorite part of the evening was opening the gifts.  Each person had dropped off their gifts into the bags when the got there.  I drew names to decide the order in which the gifts would be opened and they were able to pick out the bag that they wanted.  The gifts were perfect!  So many fun and creative ideas and they had so much fun watching each child open their bag when it was their turn.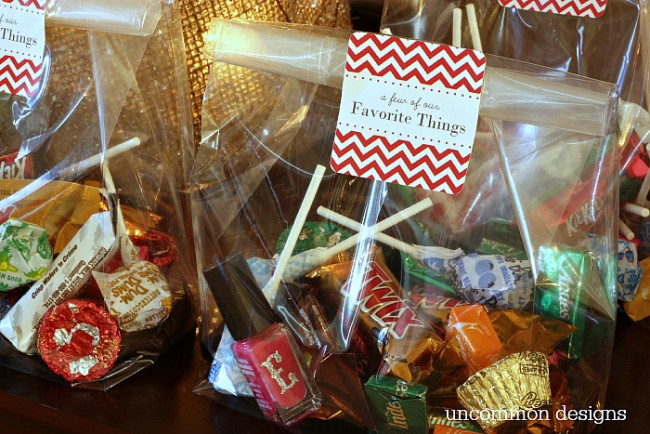 As they left, we gave them a treat bag filled with each girl's favorite candy and a bottle of nail polish in their favorite color.  We added a cute sticker to the side fo the bottle for a monogram.  A great time was had by all and it was the easiest party I've planned in ages.  What a great night!
The following two tabs change content below.
Hey y'all! I am Trish and the creative voice behind Uncommon Designs. I adore party planning, holiday celebrations, and all things crafty! I am so excited to share my creative adventures with you!
Latest posts by Trish Flake (see all)