We've teamed up with World Market to bring this post to you today.  All opinions and craftiness are our own.
And the academy award goes to… this fabulous Oscars Party Champagne Bar!
Bonnie and I both have families who adore the movies.  We love watching them in the theater, at home, and my brother (Bonnie's husband) can beat just about anyone in movie trivia.  My favorite part of awards season has to be watching the Oscars and I thought I'd plan a night of of glamour and show you guys how to set up a champagne bar!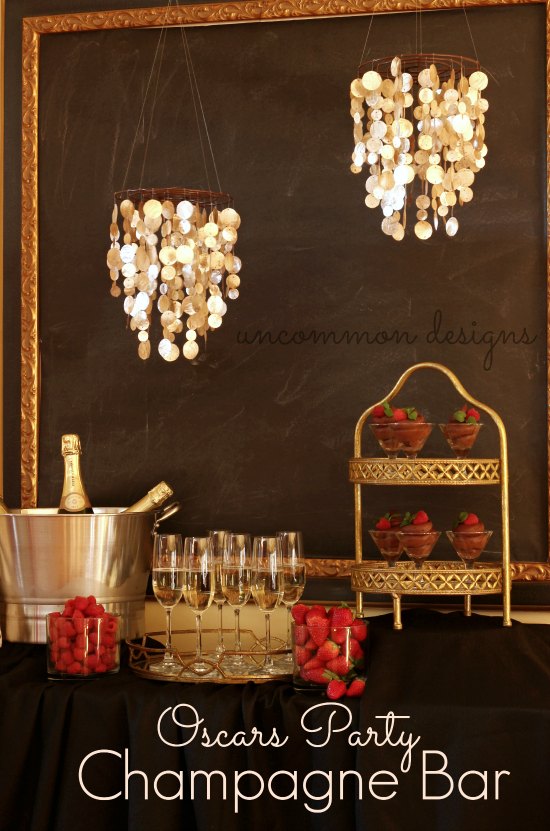 Setting up a beautiful champagne bar really is so simple, but your party guests will think you worked for days on your fabulous display. The key for creating an elegant atmosphere  is gorgeous colors and a simple design.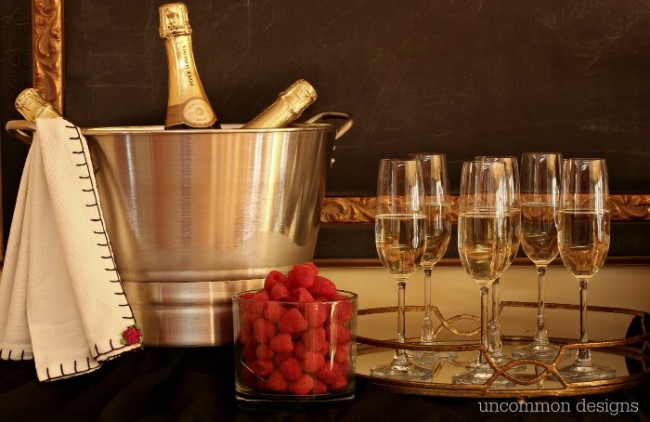 Let's start with the basics.  You will need some champagne glasses, a beverage chiller, garnish for flavorings, and champagne or sparkling wine, of course! I was able to pick up all of my entertaining essentials from my local World Market store.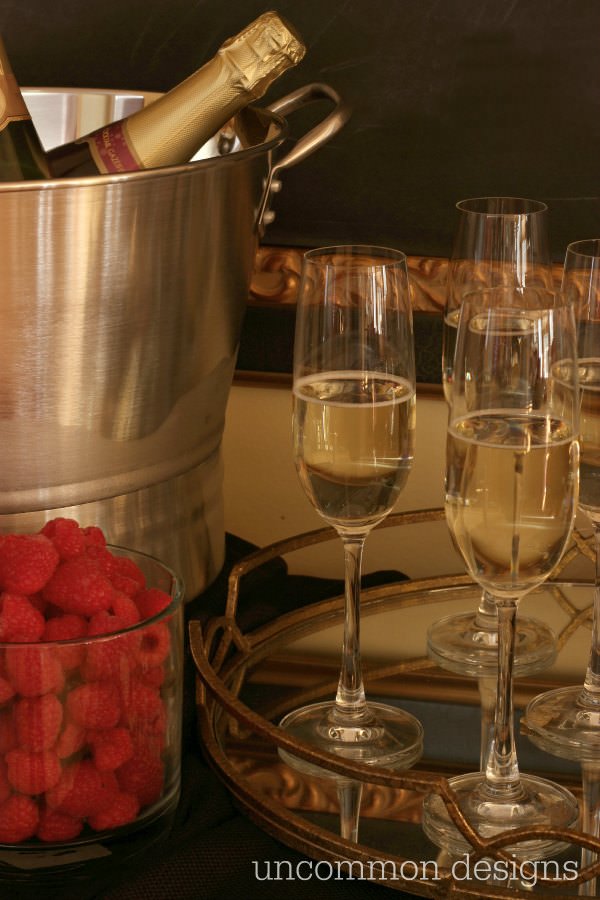 There is just something about a carrying a glass of champagne that just makes you feel like a star and I love the addition of raspberries or strawberries to give a fresh flavor.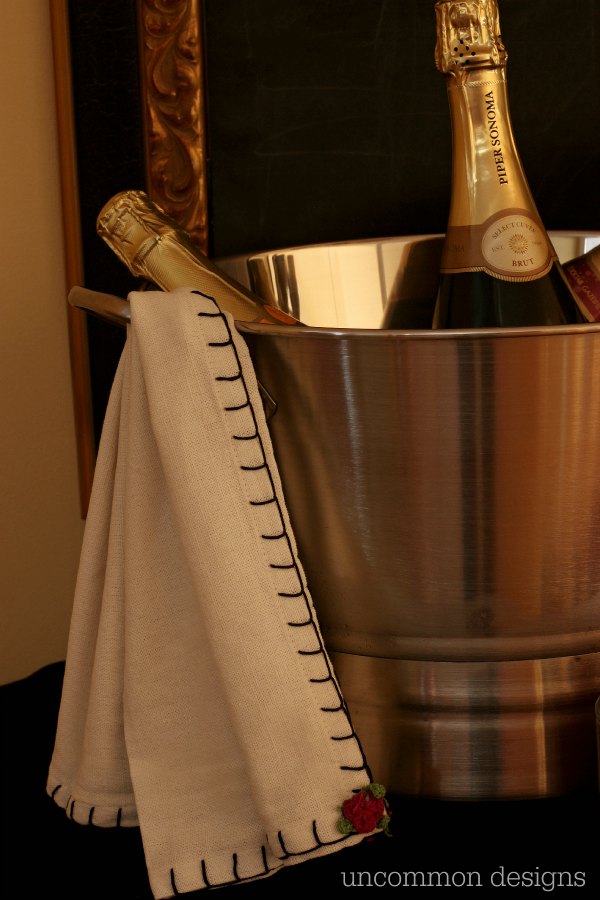 The one important detail is to make sure that your champagne is nice and cold.  I would suggest chilling before your party and then making sure you have lots of ice in your party bucket.  I also like to include a pretty towel to make for your guests to keep their hands dry.  I just adored the detail on this one… check out that rose!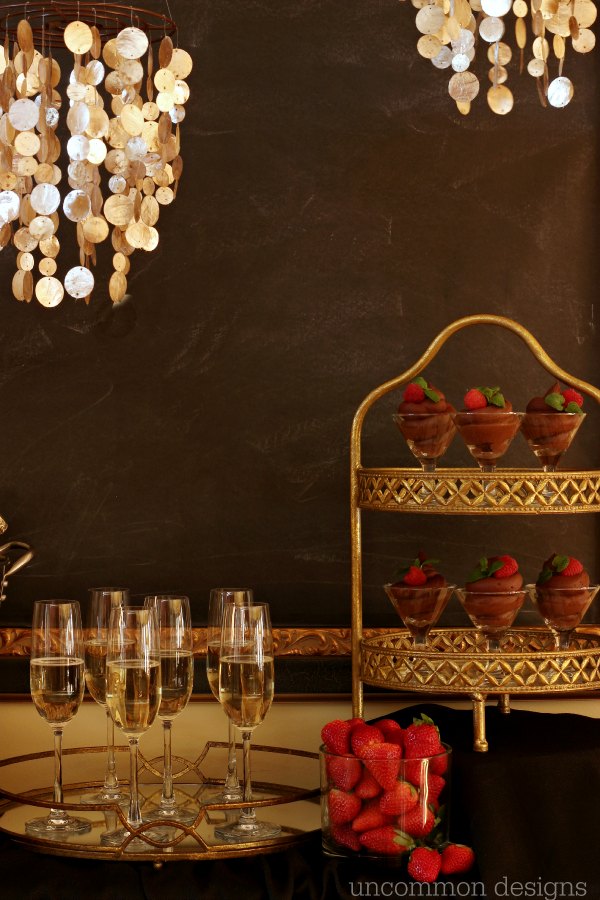 Are you totally swooning over the mirrored tray?  How about that gold tiered server?  Those are both new items at World Market and they set the tone for the entire tablescape.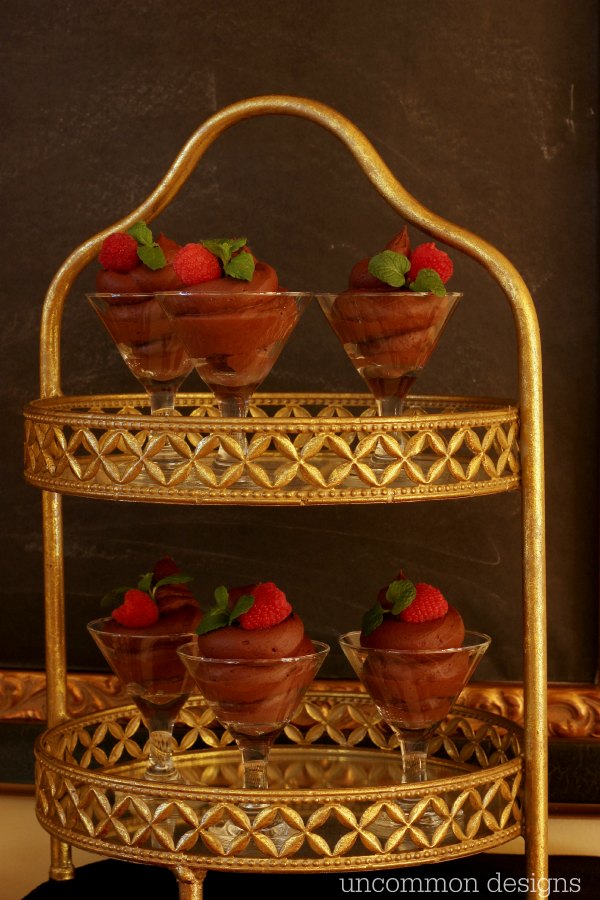 I can't get over how much I love them! I had several people stop be in the store to check out that server! It was perfect to serve the mini martini glasses with chocolate mousse.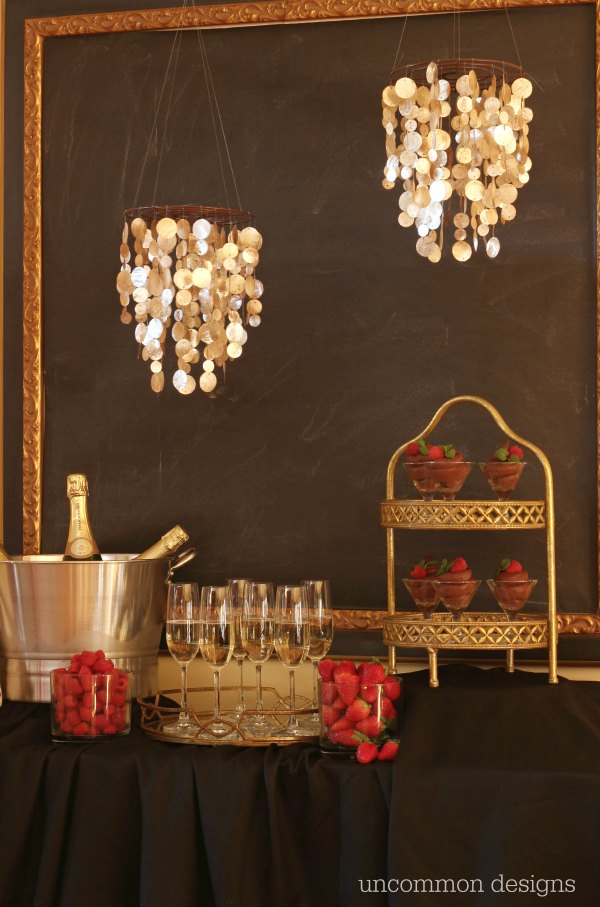 The final piece of this glorious puzzle was the lanterns that were hung overhead.  The coffee capiz shells  I thought were just perfect for this champagne bar.  Now… who is ready for those awards?  Head out to World Market and pick up everything you need to set up your own champagne bar!
*Trish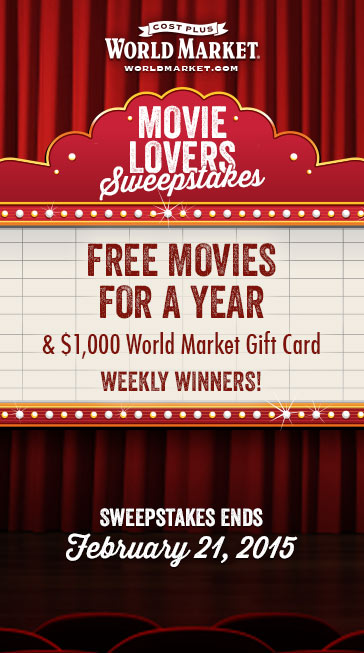 Be sure to check out World Market's Movie Lovers Sweepstakes going on now!  
The following two tabs change content below.
Hey y'all! I am Trish and the creative voice behind Uncommon Designs. I adore party planning, holiday celebrations, and all things crafty! I am so excited to share my creative adventures with you!
Latest posts by Trish Flake (see all)