Mother's Day is coming in a few weeks and today we have a wonderful handmade Mother's Day gift idea for you.  We painted a frosted glass vase with some fabulous Martha Stewart Crafts supplies and we are going to show you how!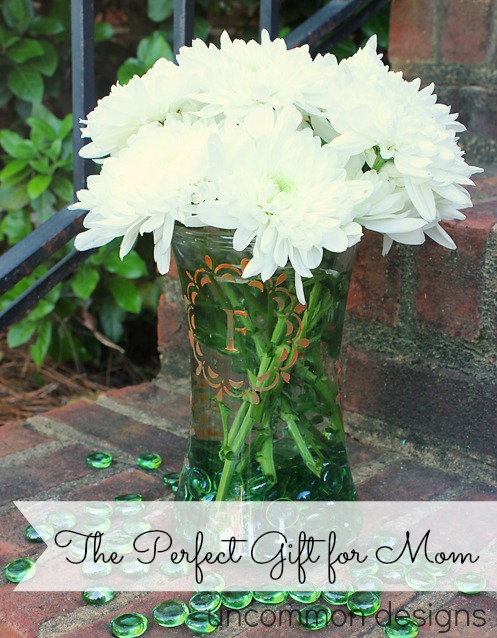 As children we loved making a special gift for Mom… that doesn't have to change just because we are all grown up!  I just know that my Mom loves them and I hope she will love this monogrammed vase.  
Monogrammed Frosted Glass Vase Tutorial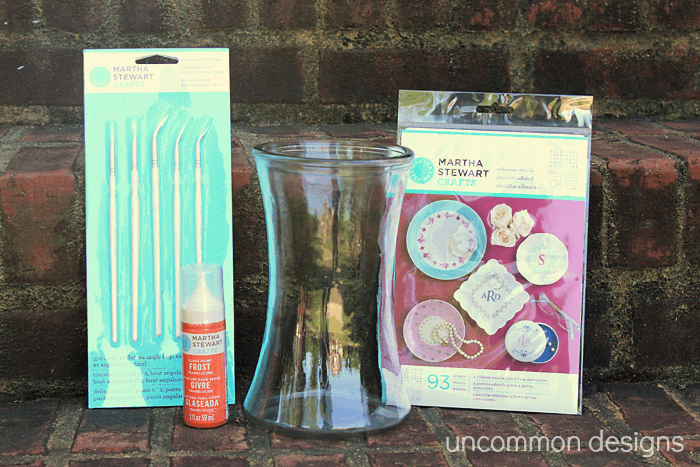 Supplies Needed: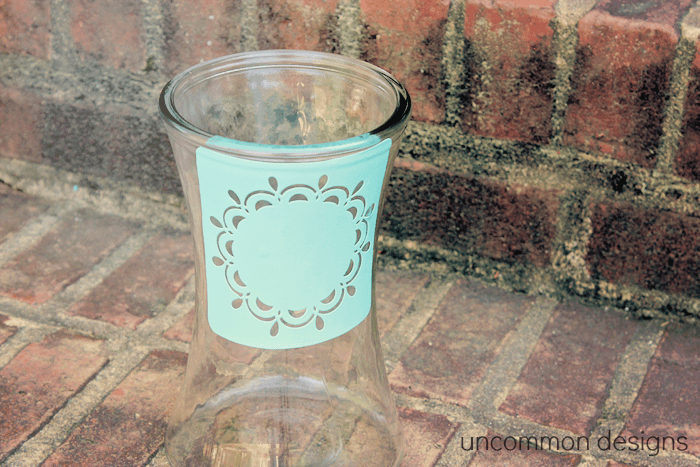 Step One. Before we get started painting, we will need to get the surface prepared.  All you  need to do is clean the glass surface with rubbing alcohol and let it dry for a few minutes.  Next, we are going to apply our stencil for the circle.  The thing that I like best about these stencils is that they have an adhesive backing.  You will stick the stencil on the glass where you want it to go and smooth it down.  No tape needed!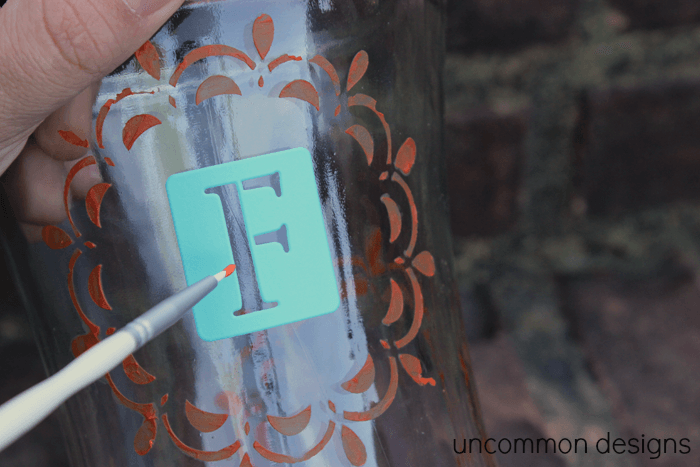 Step Two.  Now it is time to paint!  The brushes from the Martha Stewart Crafts are specifically designed to paint on glass and there are several brushes in the set.  Each of the brushes  in the set has its own job.  I used the brushes that were designed for detailed painting.  To complete the monogrammed vase, I painted the round stenciled circle first and let it dry for a few minutes.  I then went back and painted the monogram in the center.  It really was so simple and the stencils were a lifesaver.
Step Three.  Now it is time to let it dry!  Once you have completed your monogrammed frosted glass vase, let it dry for at least three hours before using, but overnight is best!  That's all folks! Fill it with flowers and goodies and you have the perfect, personalized Mother's Day gift!
You can also find Plaid on these social media channels..
Website :: Facebook :: Twitter :: Pinterest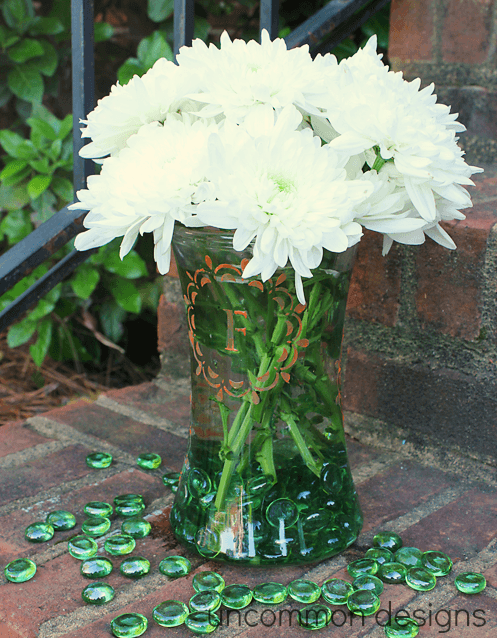 **Trish**
I wrote this post as part of a sponsored campaign for Plaid and The Blueprint Social.  All opinions are my own, see our full disclosure for more information. 
The following two tabs change content below.
Hey y'all! I am Trish and the creative voice behind Uncommon Designs. I adore party planning, holiday celebrations, and all things crafty! I am so excited to share my creative adventures with you!
Latest posts by Trish Flake (see all)