We are so thrilled to have made this project as part of DecoArt's core blogging team.  All opinions and craftiness are our own! 
Hey y'all!
You guys know how much I love a pretty monogram.  Well, I have passed on that love to my girls and they are all about them, too!  When it came time to decorate a pumpkin, the girls insisted that we needed to make it a monogrammed pumpkin.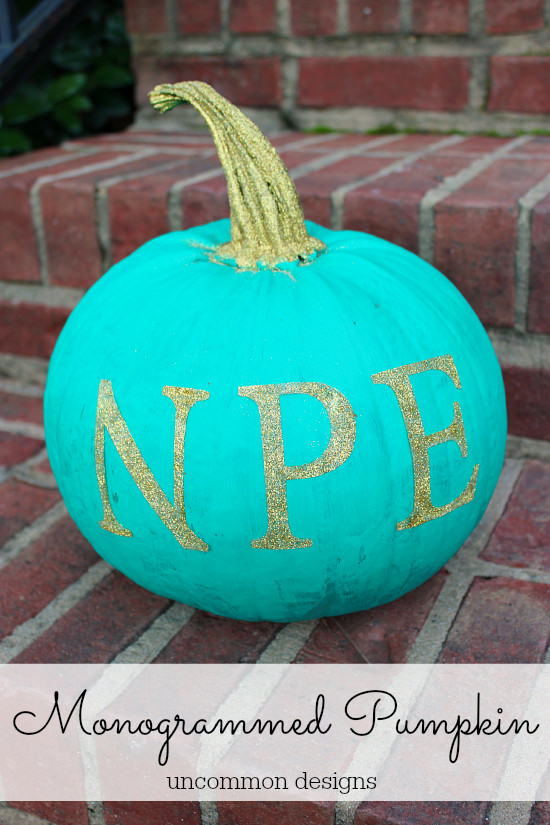 We also thought every good pumpkin should be equally blinged out with glitter!  So off to make a glittered and monogrammed pumpkin!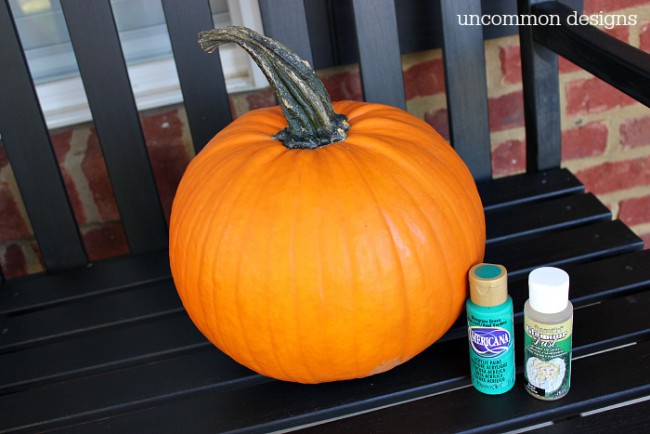 Off we went to get a proper pumpkin and they I gathered a gorgeous Americana Paint in Bluegrass Green and  some Glamour Dust Glitter in Gold.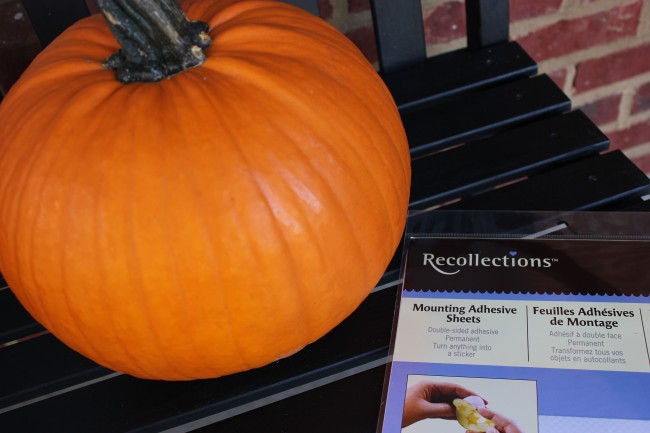 Here is my secret to making the perfect glittered monogram… double sided adhesive sheets!  I don't have pretty handwriting, so  I have to have a little help in the lettering department.  I picked up a pack of double sided adhesive sheets from the craft store and was ready to go!
I put a sheet in my cricut and cut out a set of three letters.  Super simple and I used the letters from the Platin Schoolbook cartridge that came with my cutting machine.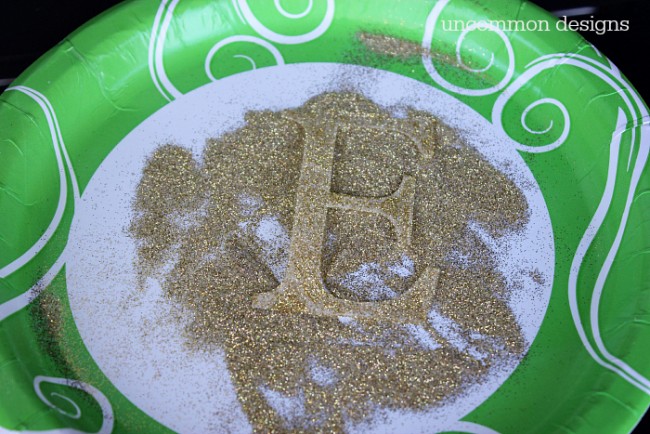 To add the glitter.  I shook a little out on a plate and removed the top paper of the letter.  I pushed the letter into the glitter a few times and we were ready to go!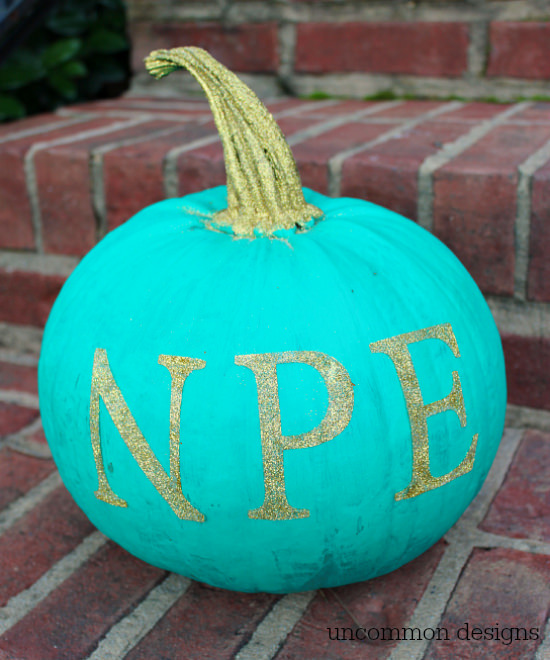 We added a couple of coats of paint to the pumpkin and glittered the stem.  To do that, I brushed on some decoupage and shook the glitter over the stem.  After it was dry we added the stickers to the front.  The very last step was to spray on a coat of matte sealer.  I highly recommend using a sealer to keep the paint on a waxy pumpkin and to keep glitter from flaking off everywhere!
Now we have the perfect monogrammed and glittered pumpkin… we just adore it!
*Trish
You may also love these fun pumpkin decorating ideas…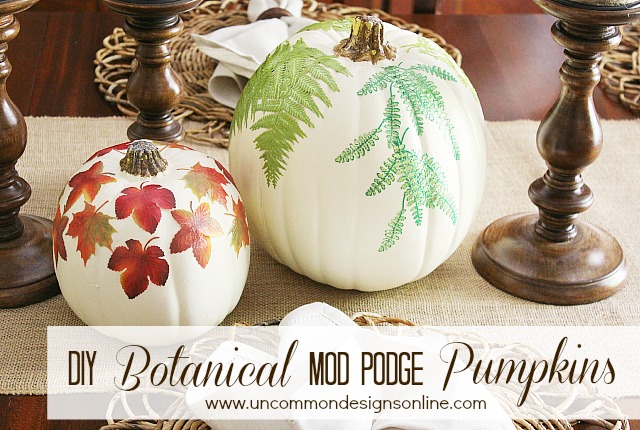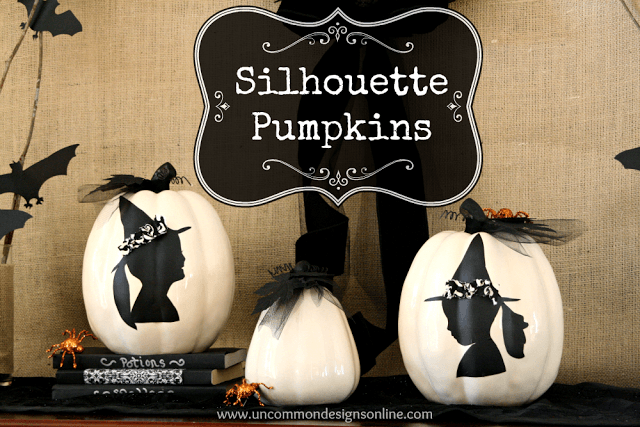 The following two tabs change content below.
Hey y'all! I am Trish and the creative voice behind Uncommon Designs. I adore party planning, holiday celebrations, and all things crafty! I am so excited to share my creative adventures with you!
Latest posts by Trish Flake (see all)