We are so grateful to have worked with Shutterfly with these tips for holiday organization and #ShutterflyHolidays.  All opinions are our own!
 I love Christmas, but it can get a little crazy with all that it brings.  From holiday parties, gifts, family traditions and everything else,  I have to find a little sanity where I can. Today, I am sharing my master plan for holiday organization so you can save your sanity, as well!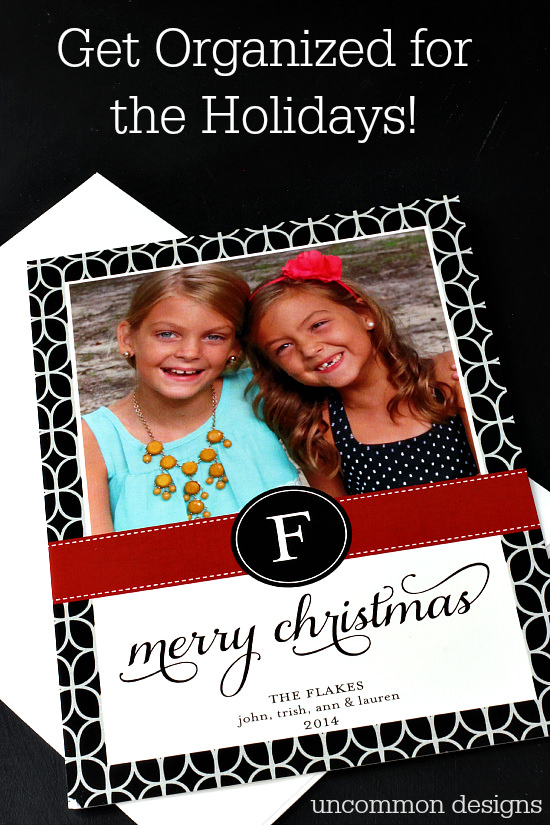 1. Christmas Cards.  This task can seem so daunting when you leave it until the last minute.  Find your holiday cards early and get it out of the way.  I found these beautiful Perfectly Personal™ Holiday Cards  from Shutterfly.  They have so many options, that you are certain to find something that you like.  I chose the flat stationary card, but they have foil stamped, folded and so many options to make the perfect card for your family.  Here was my favorite part: you can even purchase coordinating  return address labels and personalized postage.  We are totally rocking in the Christmas card department this year!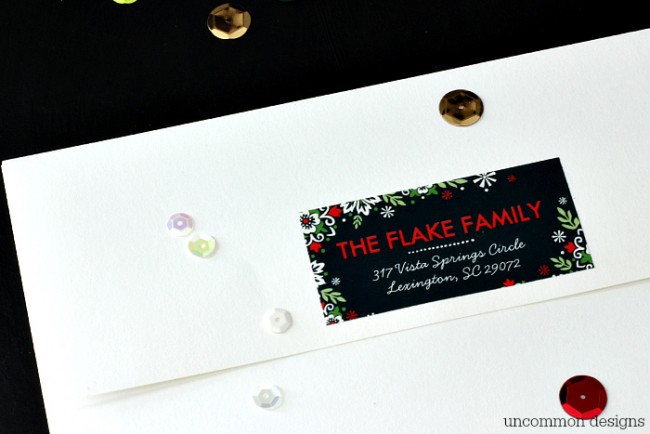 2. Christmas Decorations.  Decide when you will put up your holiday decorations and make sure that you have everything you need ahead of time.  If you head to the craft store in December expecting to find supplies, you will probably be out of luck.  Most stores have been stocked since the Summer with their holiday items and they won't be reordering.  You also want to give yourself plenty of time to enjoy the process of making them, too!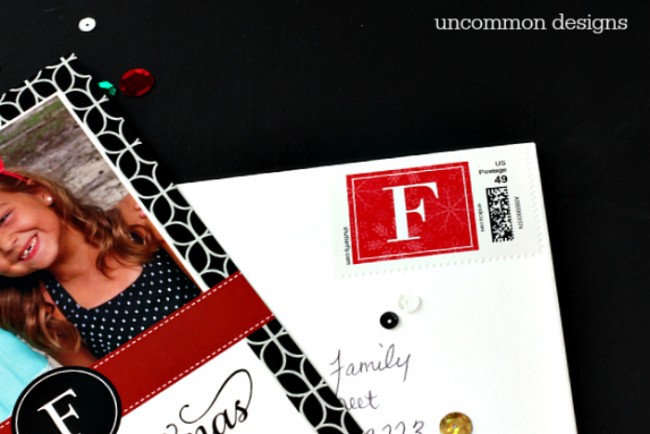 3. Family Gifts.  If your extended family is anything like mine, they have already been asking what your kids would like for Christmas this year.  Sit down with your family and make your lists so you will be ready for them!  There will also be plenty of time to make any special online purchases for savings on shipping.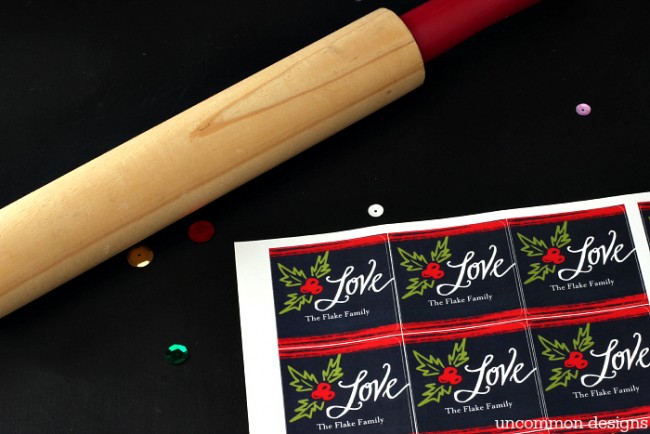 4. Gifts outside the Family.  This category of planning can be the most difficult for me.  Write down everyone else you need to give a gift… friends, neighbors, teachers, mail man… you get the idea.  Decide what you are going to make or purchase and get your supplies.  I am going to be making a special baked gift for my neighbors this year and will be using these beautiful custom stickers from Shutterfly.  How adorable are they?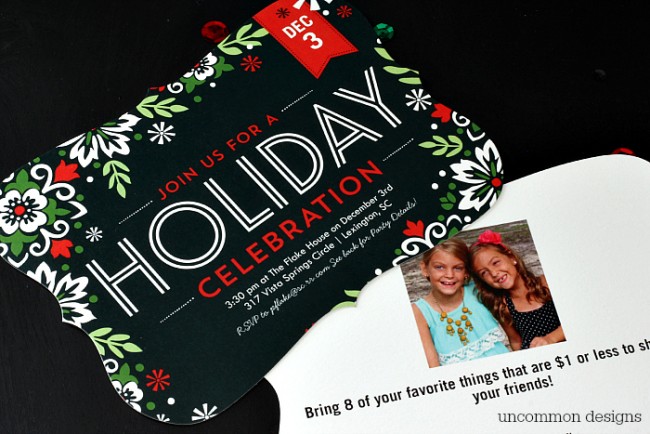 5. Holiday gatherings.  Will you be attending any holiday parties this year or even hosting one of your own?  Get those dates on the calendar, book your babysitter, and send out those invites early!  I am planning a little get together for my girls and their friends… a favorite things party.  I am ready to send out the invitations and they are perfect.  They are even die-cut and printed on both sides… a must for this party!   If you will be attending other get-togethers, plan out what you need to bring and don't forget those hostess gifts!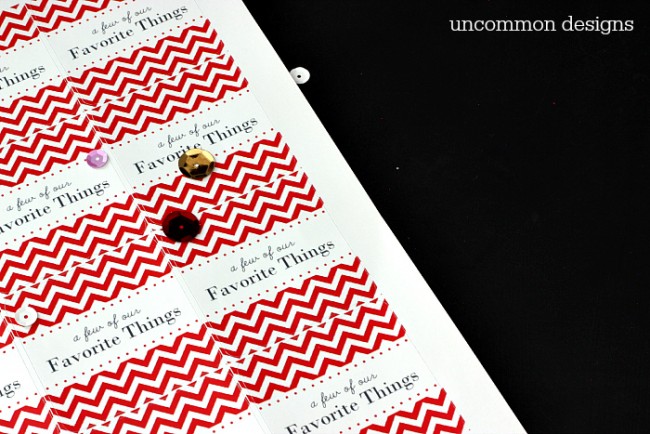 I hope you guys have enjoyed these simple tips to get ready for the holidays.  The more prepared you are in advance, the more time you will have to savor those special moments with your family.  Happy Holidays!
*Trish 
The following two tabs change content below.
Hey y'all! I am Trish and the creative voice behind Uncommon Designs. I adore party planning, holiday celebrations, and all things crafty! I am so excited to share my creative adventures with you!
Latest posts by Trish Flake (see all)