Halloween Goddess Sculptures are all the rage these days… didn't you know?!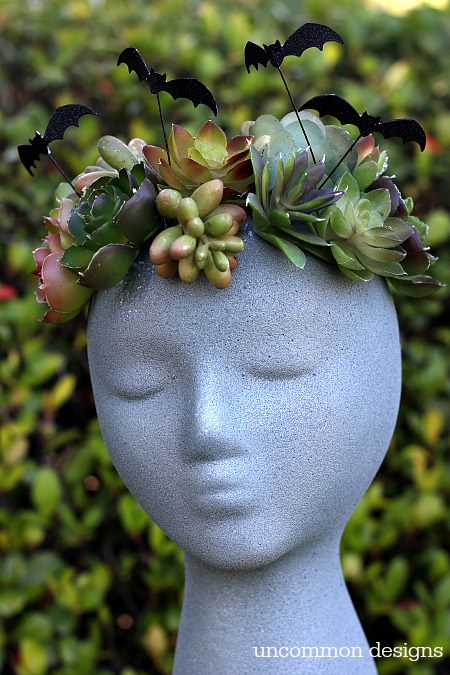 I know… a little far out, but it was a blast to make.  As a part of the Make it Fun design team, we were challenged to create something with a foam wig head.  Talk about a moment to really think outside the box!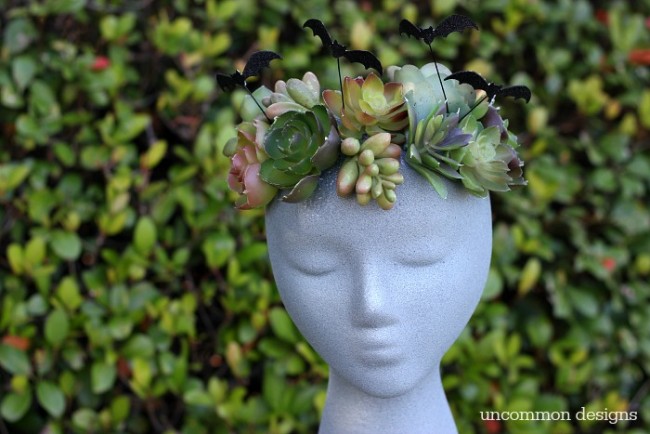 I  remembered a fun Halloween bat crown I had seen on the web and knew exactly what I wanted to do. I headed to my local craft store and picked up my supplies.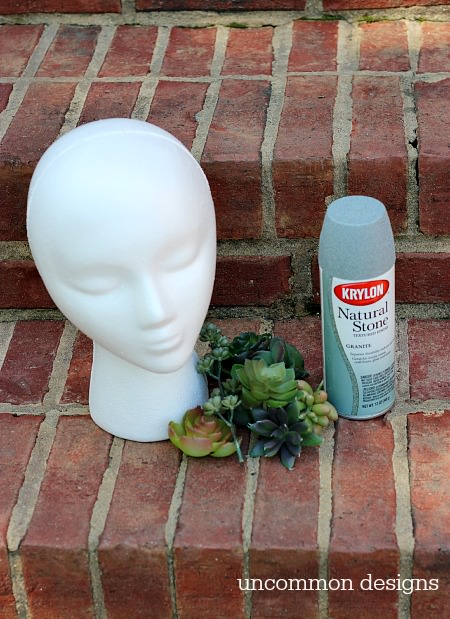 I was sent the foam wig head, but I picked up some faux succulent picks, paper bats, floral wire and Natural Stone spray paint.
First I sprayed the wig form with a few light coats of the stone spray paint.  Make sure to keep the coats light or the foam will melt.  Let it dry completely before adding the flowers.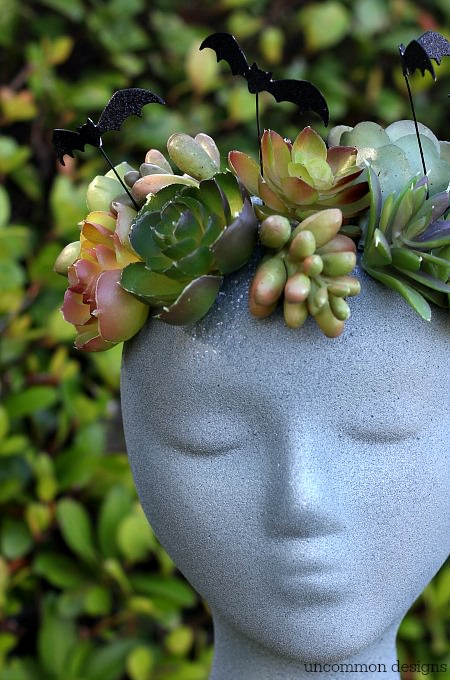 To adhere the faux succulents, I used a hot glue gun.  When working with foam, I suggest using a low temp setting on your hot glue gun or add the glue to the flower first and let it cool off a bit before adhering.  One more tip to point out… I removed the stems from the picks first.  I glued the flowers in a random fashion around foam head and just kept adding until it had the look I wanted.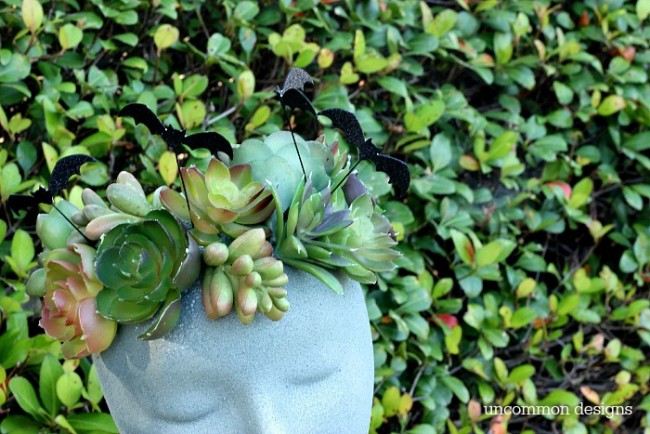 Finally, I added a few paper bats.  I had planned on cutting them out of scrapbook paper, but Michaels had adorable bat cupcake toppers.  I simply removed the toothpick and inserted a little floral wire that I had painted black.  It was very similar to our bat cake toppers that I still adore.
It was so much fun creating with something totally out of the norm.  When is the last time you stepped out of the box and just went for it?
*Trish
This post was was written as a part of the Make it Fun design team for Floracraft.  We were compensated for the review, but all opinions and craftiness are our own!
The following two tabs change content below.
Hey y'all! I am Trish and the creative voice behind Uncommon Designs. I adore party planning, holiday celebrations, and all things crafty! I am so excited to share my creative adventures with you!
Latest posts by Trish Flake (see all)