"This post is part of a social shopper marketing insight campaign with Pollinate Media
Group™ and KuKee, but all my opinions are my own. #pmedia #KuKeeapp http://cmp.ly/3/8vNxcO."
The girls and I had a fun mother/daughter shopping adventure last week.  We were so lucky to have the chance to shop at Macy's for some adorable clothing from Evy's  new Hello Kitty line of clothes.  The best part… they have an app called the KuKee App that just multiplies the fun!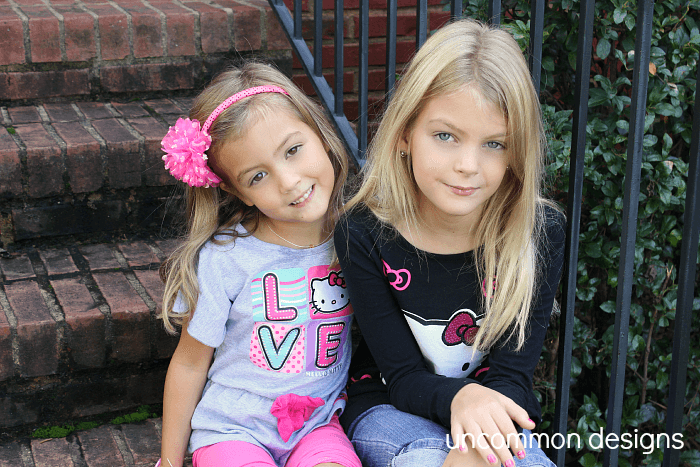 Aren't their little shirts so adorable?!  Let me give you a little glimpse into our shopping trip.  After all, a good mama has to be prepared when taking her two very fashion-concious daughters to the mall.
The first thing you need to do is download the official KuKee app to your mobile device.  Just go to the app store and the KuKee download is free.
Next, you need to go shopping at your local Macy's!  You don't have to pull my teeth out to get me to shop and my girls take after me in that respect, too!  They had no trouble at all picking out some cute Evy's Hello Kitty clothes.  They had everything from hoodies, t-shirts, dresses, and floucy skirts.  The hoodies came with these adorable finger puppets that you could play with on the app.  My girls had a ball!
To see the KuKee app in action,  you simply scan the Hello Kitty tag on the clothes.  Let the fun begin!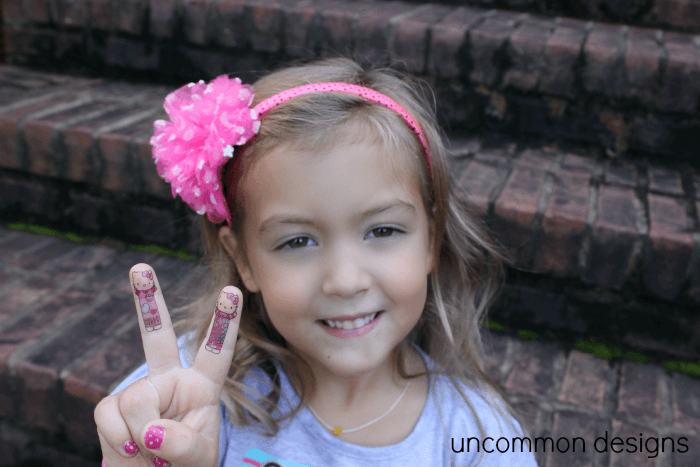 If the clothes you purchase don't come with the plush Hello Kitty finger puppet… not to worry!  All of the clothing in the Evy's Hello Kitty line that is participating comes with these adorable finger puppet tattoos or the plush toy puppets.

You can see that my girls had such a great time playing with the KuKee app.  They may or may not be a little addicted to my phone, so this was a really fun experience for them.
They also love a good photo shoot…
Here is Ann showing off her black long sleeved tee.
And here is La La in her grey t-shirt with butterfly sleeves.  She really wanted one of everything, but thankfully she walked away happily with her shirt 🙂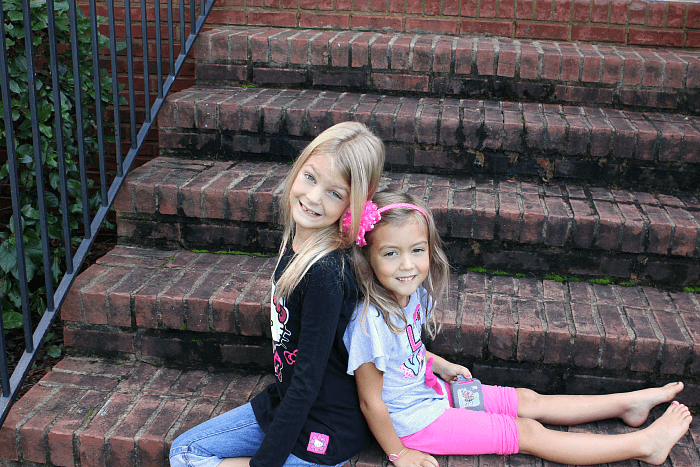 It was a lot of fun to be able to shop for something special for the girls.  They enjoyed being able to run around the store and play with the KuKee app.  It really made this mama's day when they let me take pictures of them happily.  Not that it had anything to do with being able to play on my cell phone while I did it.  Nah…
*Trish
Follow KuKee on Twitter and Instagram and use the hashtag to share your KuKee pics using #KuKeeapp
The following two tabs change content below.
Hey y'all! I am Trish and the creative voice behind Uncommon Designs. I adore party planning, holiday celebrations, and all things crafty! I am so excited to share my creative adventures with you!
Latest posts by Trish Flake (see all)