Happy July! It's Jennifer from Delightfully Noted, and boy do I have a yummy new freebie for y'all!  Today I'm sharing a fun kitchen art printable.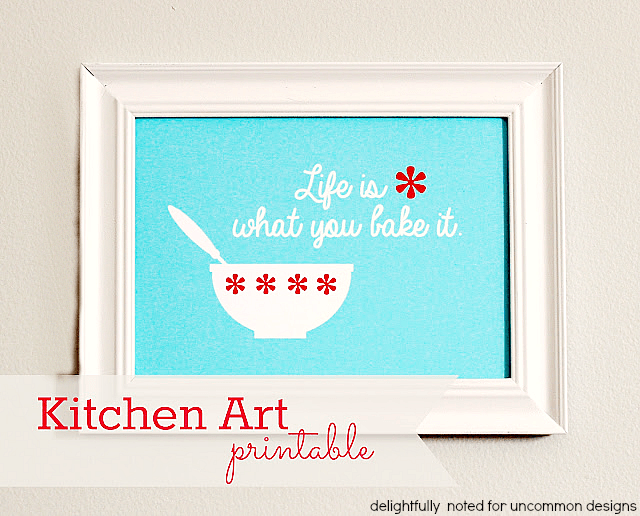 I'm not much of a baker so the only reasonable explanation I have for this month's theme is that I'm currently 38 weeks pregnant and am craving some ooey-gooey, warm, chocolate brownies!
And since I know a lot of you do like to bake I'm hoping to use this freebie as a bribe to get you to drop off some baked goodies at my house. Any takers?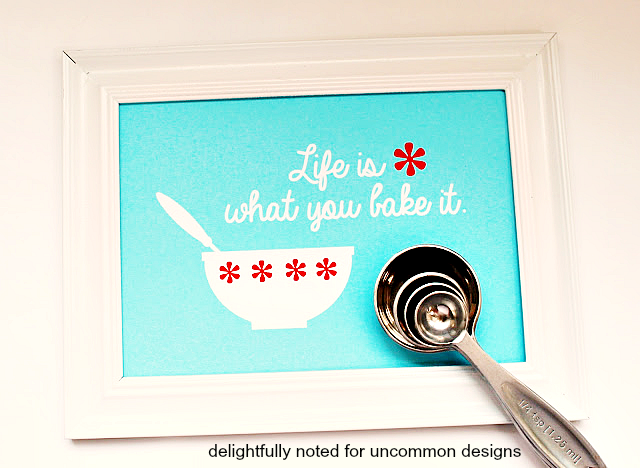 I created the free kitchen art printable in four different fun colors. Hopefully you will find one that will fit your kitchen decor.  I love them all!
Frame your art and hang in your kitchen or better yet give it as a gift to the favorite baker in your life!
Enjoy!