This time of year just seems to fly by!
Speaking of "flying", today we would LOVE to show you a very simple and quick tutorial for "Flying Bat" napkin rings…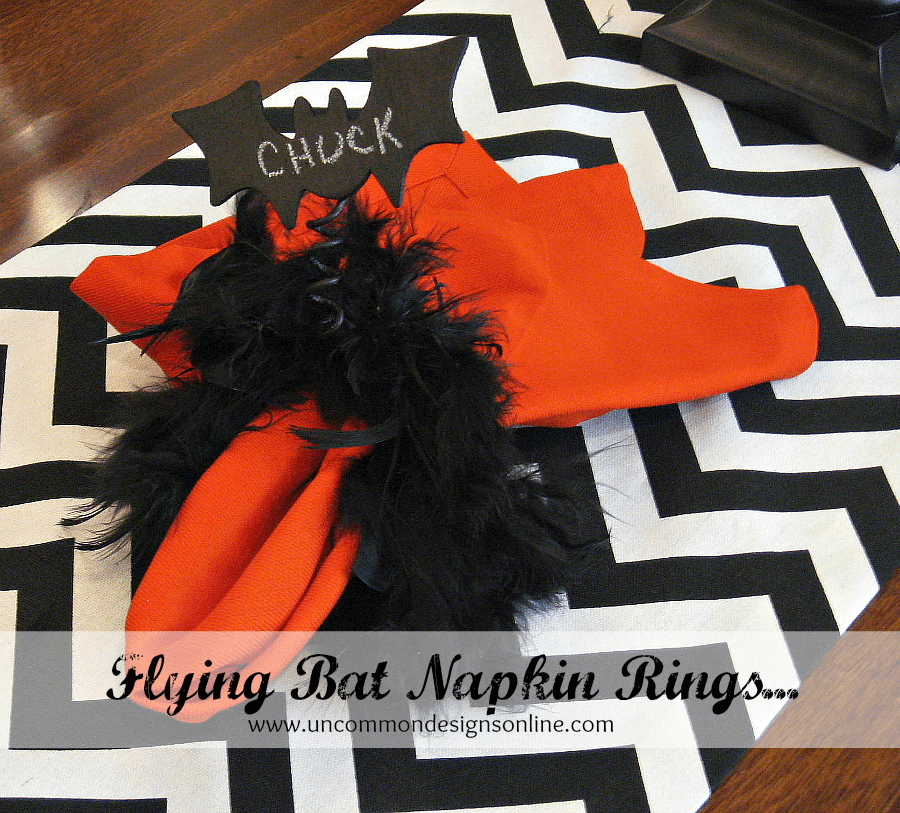 Here are the supplies you will need to create these Flying Bat Napkin Rings…
wooden bat cut-outs (mine came from Michaels)
heavy gauge floral wire (yep..Michaels)
smalls grapevine wreaths ( I got a set of 6 in the Christmas craft section in Hobby Lobby)
black feather boas (these were in the Halloween section of Hobby Lobby)
black spray paint
black chalkboard paint
That's it!! Oh, except for your trusty glue gun!!
Now, let's get started!!
Spray paint your grapevine wreaths and floral wire black. Next, spray paint your bat cutouts with the black chalkboard paint. Twist the floral wire around a pencil to form spirals!
Attach the spiraled floral wire to the wreaths, by weaving it through and pinching it closed. Make sure the wire is where you want the "top" of the napkin ring to be! Flatten out the top portion of the wire where you are about to attach the bat!
Ok..now take that feather boa off from around your neck, and cut a length long enough to be glued around the grapevine wreath. Be prepared to sneeze!! I used two boas for this project! Simply glue it around the wreath with your glue gun!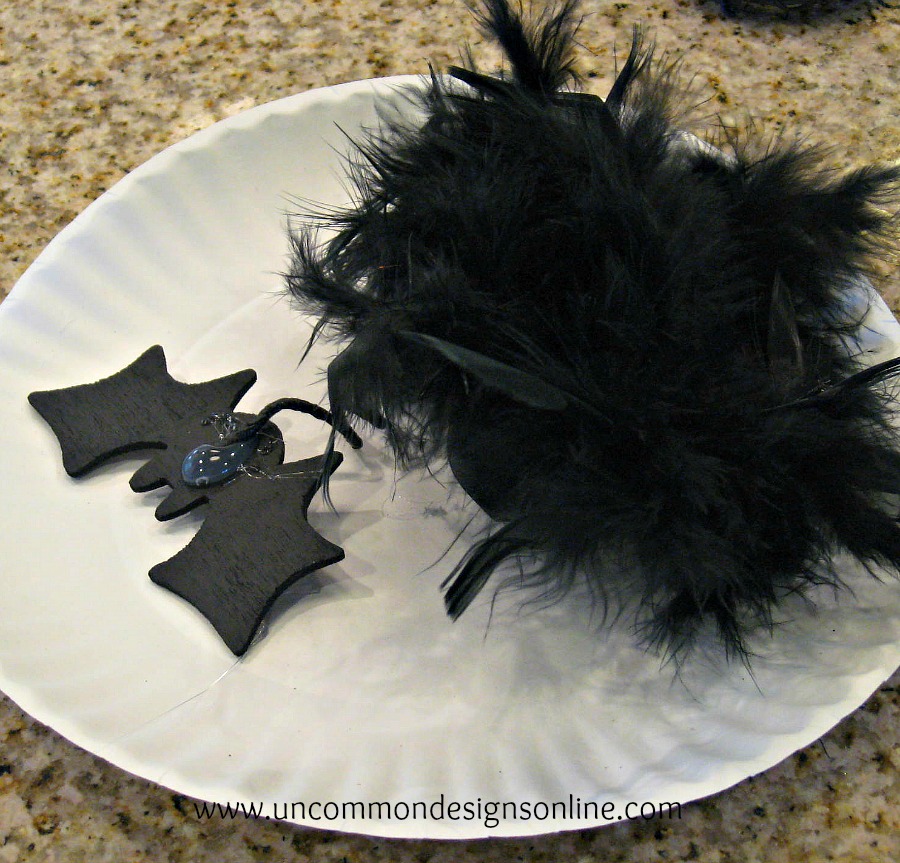 Finally, attach your bat to the floral wire with your trusty glue gun!! I know I use A LOT of glue…no judging !! 
So..here is what the final product looks like with and without a napkin in it!! SOOO CUTE!!
Simply write on the bats with chalk to create your place cards and your dinner party is all set!!
Love how the table all came together!!
My spooky little white owl is the perfect contrast to the black and orange!
So…who is ready for Halloween? Be sure and check out our Spider Web Wreath and our Silhouette Pumpkins!