Do you love water?  I do, but it took a little nudging.  Drinking water is second nature for my children, but it sure isn't for me.  It has taken me a lot of time to really get in the habit and I have found that adding a little something to liven up the flavor really has helped me along.  Today I am sharing some of my favorite flavored water recipes.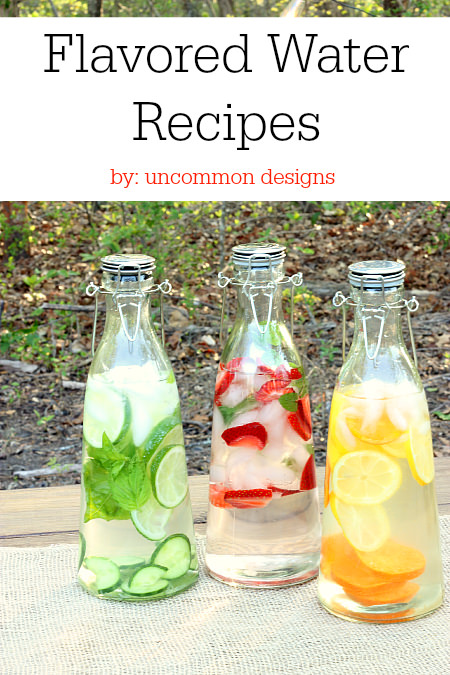 Y'all know that I don't bake or cook anything that is remotely complicated or with a long ingredient list.  These water recipes are beyond easy, but so yummy.  Each only requires a few items from the supermarket and most you will normally have on hand.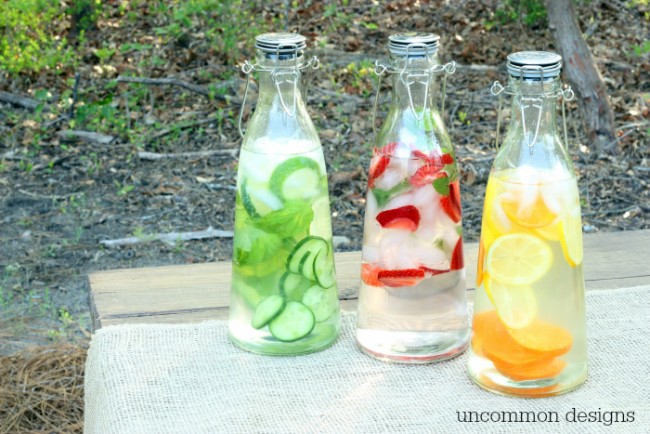 1. Citrus Infused Water  I love anything citrus as do many of you.  To acheive this delicious recipe, simply add sliced oranges and lemons to a pitcher of ice water.  Summer never tasted so delicious!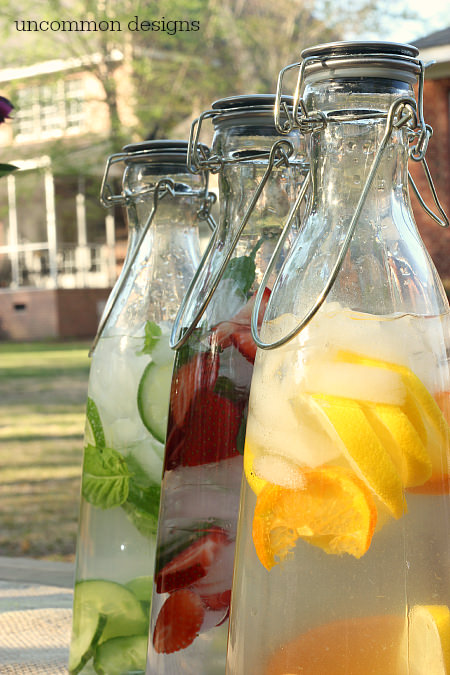 2. Strawberry Mint Water.  This is a combination that signifies my little La La's favorite fresh goodies.  Add sliced strawberries and mint leaves to water and you have a sweet and refreshing treat that will be a crowd pleaser.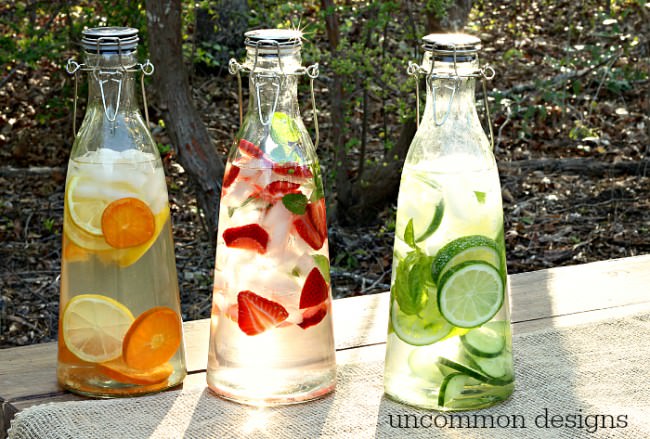 3. Cucumber Lime Basil Water  Basil isn't just for cooking!  Add it to some water along with sliced cucumber and lime and you will have the most delicious and refreshing treat for Summer.  Get ready for the warm days ahead!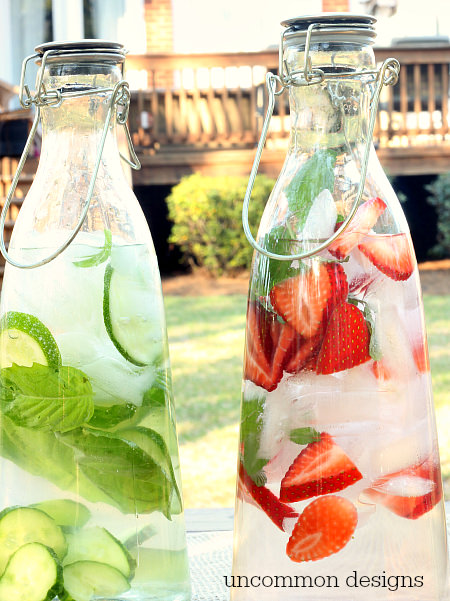 The benefits of drinking plenty of water are vast.  Even if you weren't raised drinking water, it is never too late to get in the habit.  Add fresh fruit and herbs to give ordinary water a new life and incredible taste.  Whip up a batch in the morning and enjoy a delicious treat all day long!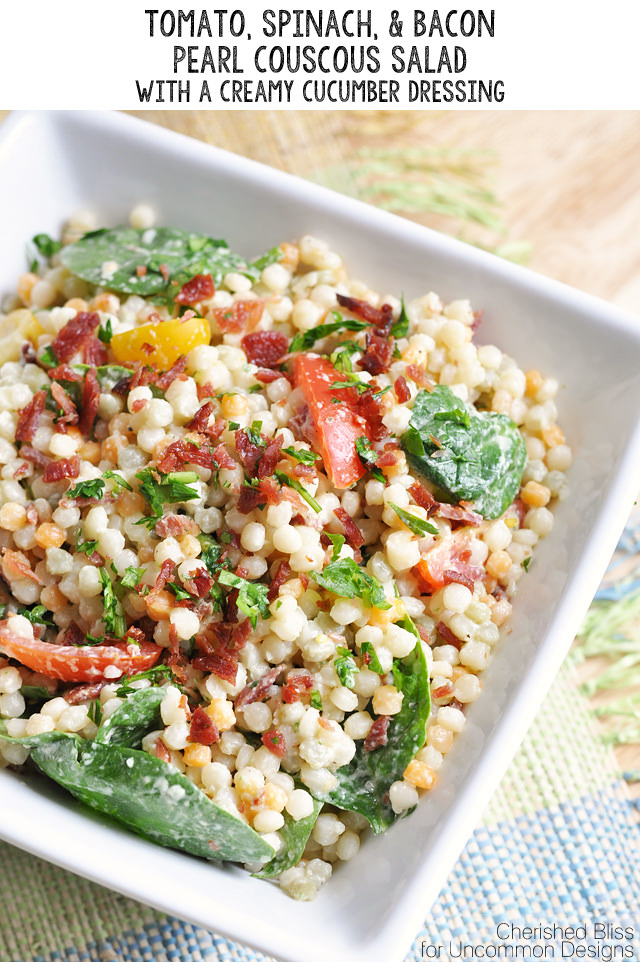 If you are looking for a great recipe to go along with your flavored water, you will love this Tomato, Bacon, Spinach and Couscous Salad.
*Trish
The following two tabs change content below.
Hey y'all! I am Trish and the creative voice behind Uncommon Designs. I adore party planning, holiday celebrations, and all things crafty! I am so excited to share my creative adventures with you!
Latest posts by Trish Flake (see all)