This post brought to you by Duck Brand. All opinions are 100% mine.
Hey y'all!  Today I am sharing another fun project that the girls and I worked on over spring break… Duck Tassel Bookmarks!
The weather was  so cold and so rainy during our time off.  I was so thankful that we had something fun to do to keep us occupied.  My girlies love a good Duck Tape® project, so we had plenty to keep us busy.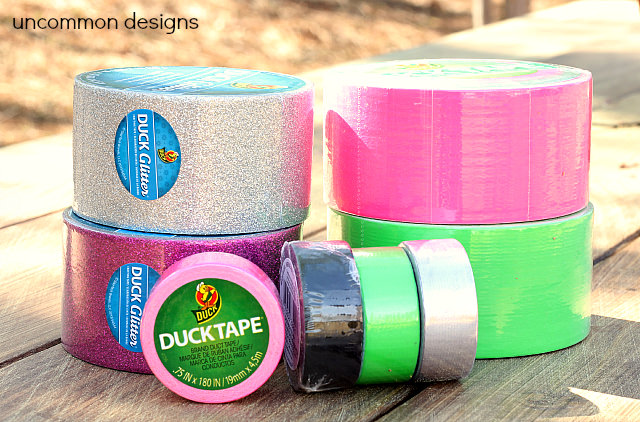 Duck Tape® comes in so many varieties these days.  Just look at all the crafty goodness.  We decided that we would play with it all, but I am going to share our fun neon colored bookmarks today!
Supplies needed: 
Neon Duck Tape® (we used pink and green)
Neon Duck Tape® Minis (we used pink and green)
Scissors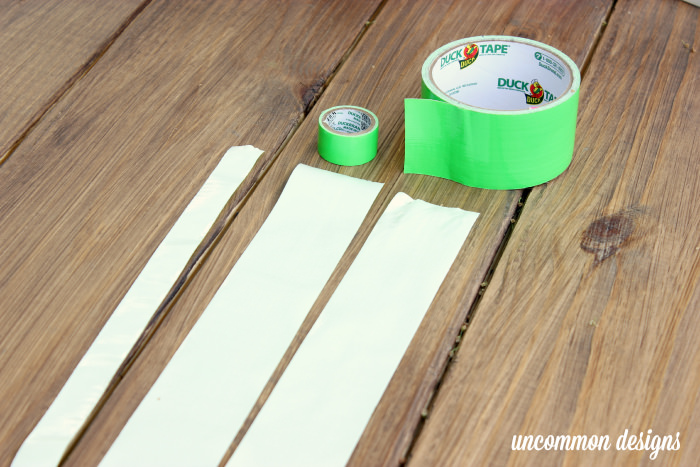 Step One.  Prepare your cuts of Duck Tape®.  I cut two 10 inch lengths of the regular width tape and one 10 inch cut of the miniature size.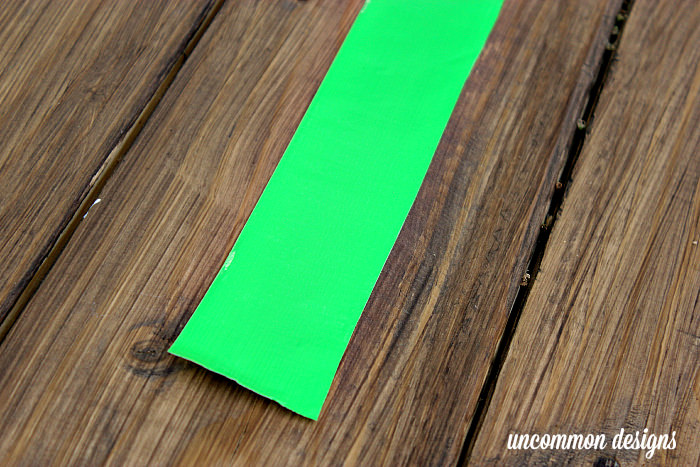 Step Two.  Place one of your wider width pieces of tape directly on top of the other one.  Now you should have one piece that is not sticky at all.  If you didn't get it just right… no worries!  Just trip off the sticky part.
Step Three.  Now you want to cut fringe out of that same section.  Simply use your scissors to make cuts up the width of the Duck Tape® making sure to leave about an inch.  This will keep it all in one piece.  Do this all the way down the tape.
Step Four.  Now we will work on the tail of the bookmark.  Take the 10 inch cut of the miniature Duck Tape® and fold it over on itself lengthwise.  Cut a small notch at the bottom for extra flair!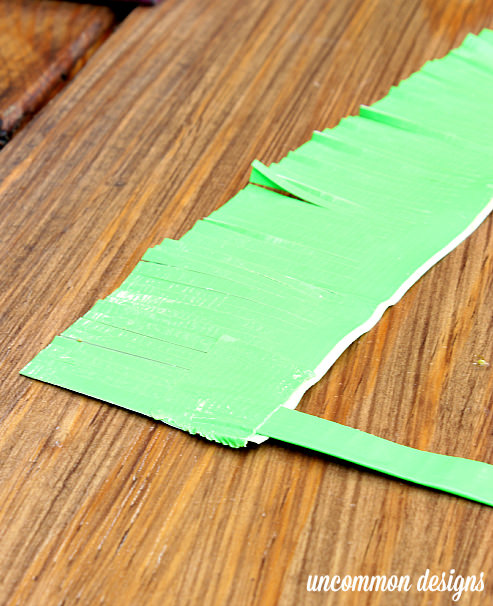 Step Five.  Tear off a small section of mini tape and tape the tail onto one end of the fringed piece.  Try to keep the tape as close to the top as possible.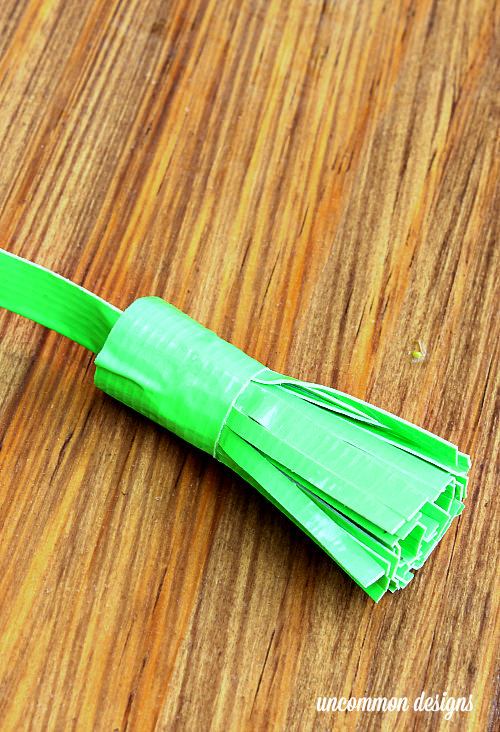 Step Six.  Now for the fun part!  Just roll your tassel starting from the end where the tail is taped.  When it is rolled all the way up.  Secure with a small section of miniature Duck Tape®
How cute are these guys!! I am all about a fun craft with the girls and also a craft that encourages reading.  A win for sure in our house!
For more fun Duck Tape®  ideas you can find find Duck Tape here.  You can also find them on on Pinterest, on Facebook, and on Twitter.
What are you going to make this Spring with Duck Tape®?  Happy crafting!
*Trish
The following two tabs change content below.
Hey y'all! I am Trish and the creative voice behind Uncommon Designs. I adore party planning, holiday celebrations, and all things crafty! I am so excited to share my creative adventures with you!
Latest posts by Trish Flake (see all)