We are so thankful to be a part of DecoArt's Core Blogger Team and we really appreciate the opportunity to try out their Multi-Surface Satin Paint on our DIY Framed Cork Board.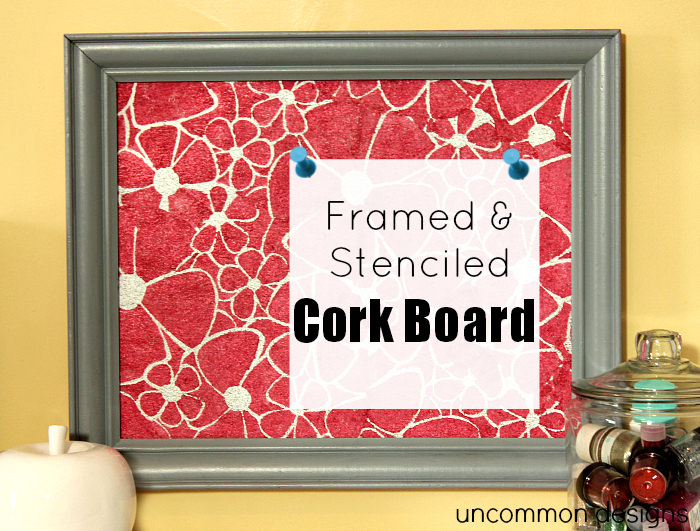 Do you ever have one of those projects that was so desperately needed, but you kept putting it off?  This was one of those projects for me!  I know that I have shared with you guys that I have been working on my craft room and trying to get organized.  Well, I really needed a few cork boards to keep up with everything organized, especially with the holidays coming up.  Thanks to DecoArt, I am on my way!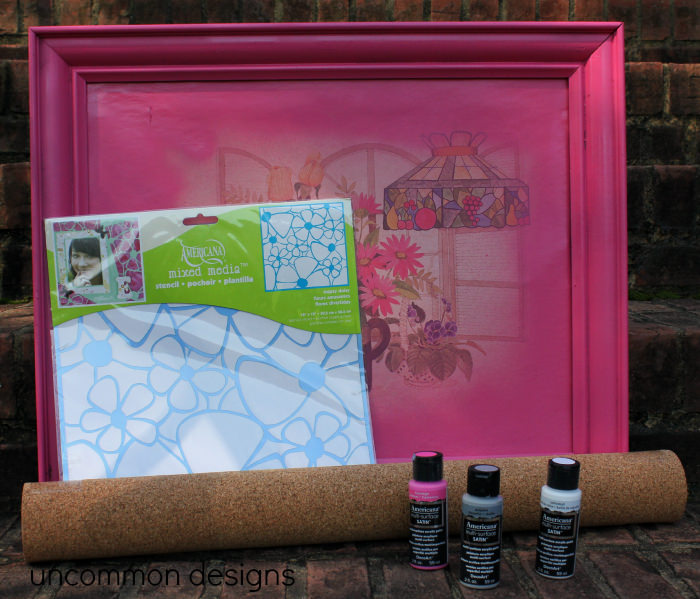 Supplies:
Americana  Multi Surface Satin Acrylic Paint
Americana Mixed Media Stencil, Oopsy Daisy
Framed Picture
Roll of Cork ( at least as wide and long as your picture)
Spray Adhesive
Staple Gun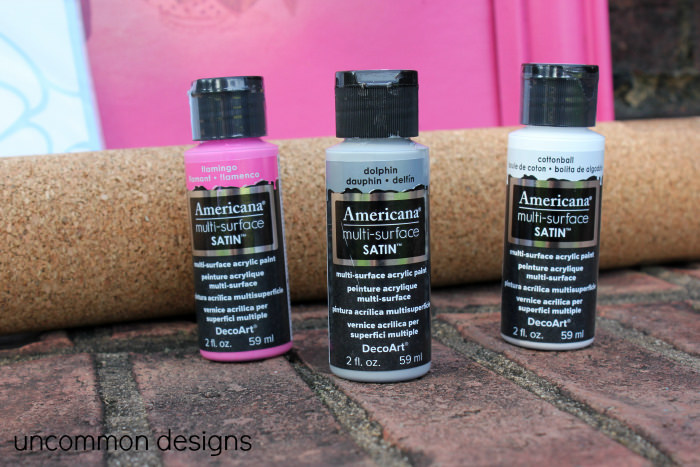 First off, you are going to love Americana's new Multi Surface Satin Paint.  You can use it to paint on just about anything… wood, metal, glass, terra cotta, ceramics, papier mâché, most plastics, fabric, and canvas.  How great is that?  One paint that can just about do it all.
Step One. For this project, I had an old picture that I was going to use for a project that never was completed.  I decided that I would frame a cork board that was badly needed in my craft room.  With this paint, I was able to transform the outside of the frame with a few coats and I just love it!
Step Two.  To begin the process of  making the framed cork board, I took the backing off of the picture and rolled out the cork.  I used spray adhesive to join the two pieces.  Then, I simply cut down the sides with an X-acto knife.  You really could also use an ordinary pair of scissors, but the knife made everything super fast.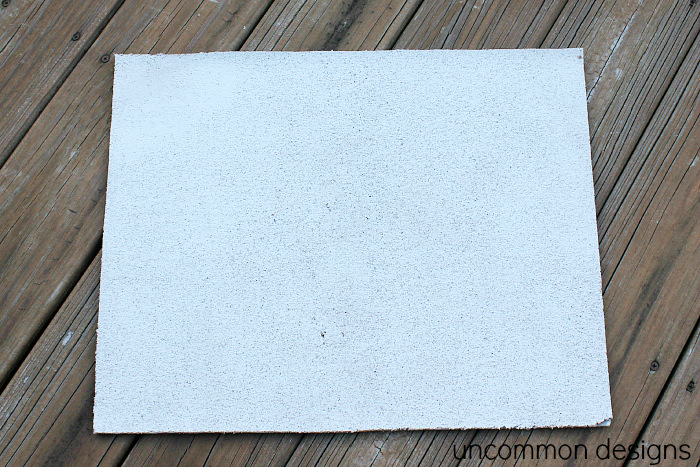 Step Three.  Next, I painted the entire piece of mounted cork white and let it dry. I was really pleased at how well the paint adhered to the cork board.
Step Four.  Here comes the fun part… the stenciling!  I simply moved the stencil around until the entire board was full of these fun and wild oopsy daisy flowers.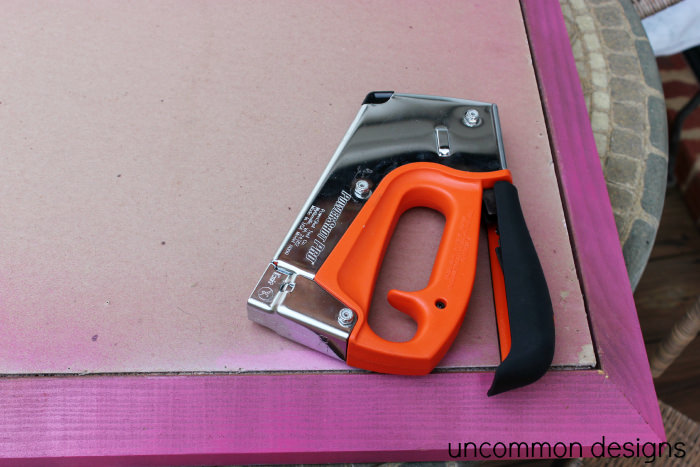 Step Five. To attach the cork to the frame, simply use a staple gun around the very edge of the cardboard.  Make sure that it grabbed hold of the frame and you are good to go!  All done!
I am so glad that it is finished and hung! Now to sit down today and get my list going of everything else that needs to be done.  At least I have a great place to put it now, right?
Do you have any projects that you really need to get finished but you keep putting off?
*Trish
Be sure to check out the line of paints at Michaels and use this rebate form…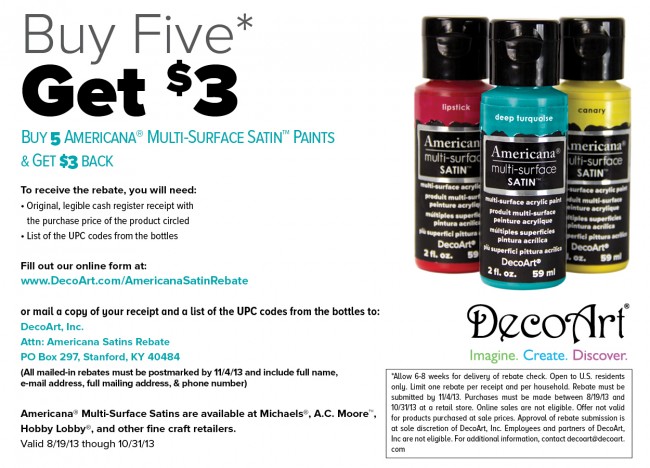 The following two tabs change content below.
Hey y'all! I am Trish and the creative voice behind Uncommon Designs. I adore party planning, holiday celebrations, and all things crafty! I am so excited to share my creative adventures with you!
Latest posts by Trish Flake (see all)