This post is sponsored by Cottonelle on behalf of the "Talk it Out" program.
Bonnie and I returned on Monday from Atlanta where we attended the Haven conference.  We are now so inspired, worn out, and feel so blessed by our friends made through blogging.  We were also lucky enough to be a part of Cottonelle's Talk it Out program team and got to do some really fun stuff on top of the already amazing conference put on by the Haven team.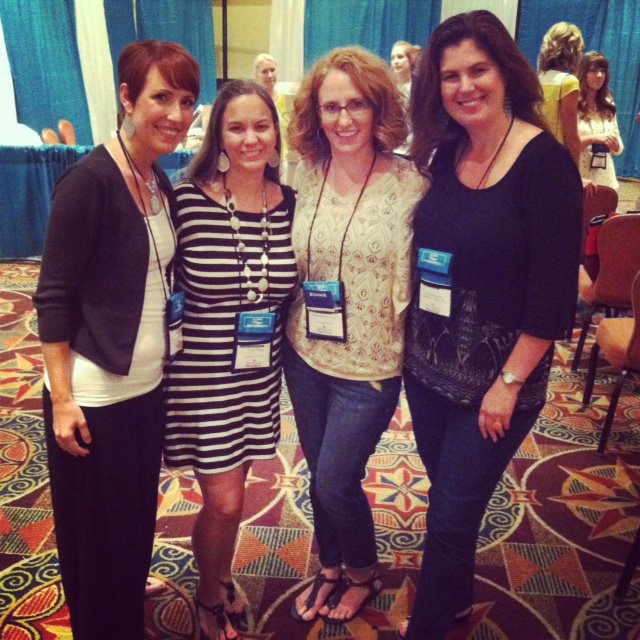 I am constantly amazed by the friendships I have made  from blogging and just feel overwhelmed by God placing so many incredible women in my life. Here is a quick instagram photo of us with the fabulous Anna from Ask Anna and the talented and sweet Jennifer from Celebrating Everyday Life.   We had such a great time at Haven and learned so much from so many highly creative and gifted ladies.  Atlanta is always such a fun place for a conference, too!
Oh yes… we did!
As being a part of Cottonelle's Talk it Out program, we were actually supposed to talk about bums… embarrassing for some, but do you know what you might be missing out on?  The new clean care routine from Cottonelle encourages you to try out combining dry toilet paper and flushable wipes for a cleaner, fresher experience. Being that Bonnie is a former nurse and my kids talk potty talk incessantly, I felt like we were a good fit to talk about their campaign!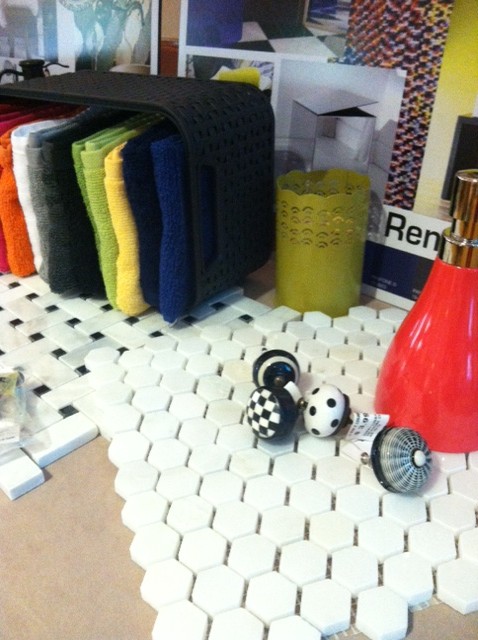 Cottonelle brought in bathroom designers from Kimberly Clark to talk about trends for 2014 for bathroom design.  Don't you just love this honeycomb tile?  They had loads of great ideas and I can't wait to see them unfold next year.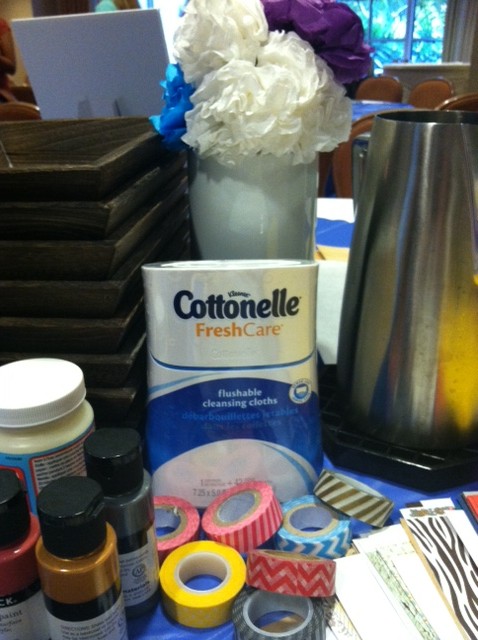 Here is a snapshot of Cottonelle's booth. I know what you are thinking… what does washi tape, scrapbook paper, and craft paint have to do with Cottonelle products?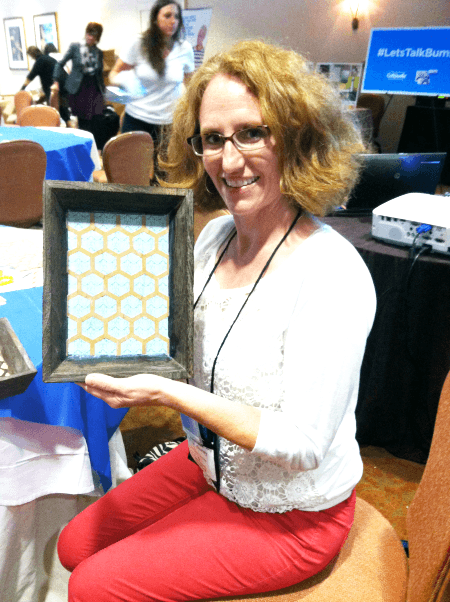 Designing cute trays for your Cottonelle Flushable Cleansing Cloths dispenser, of course!  We all had the chance to decorate these great wooden trays with all sorts of goodies.  Doesn't Bonnie make such a great Vanna?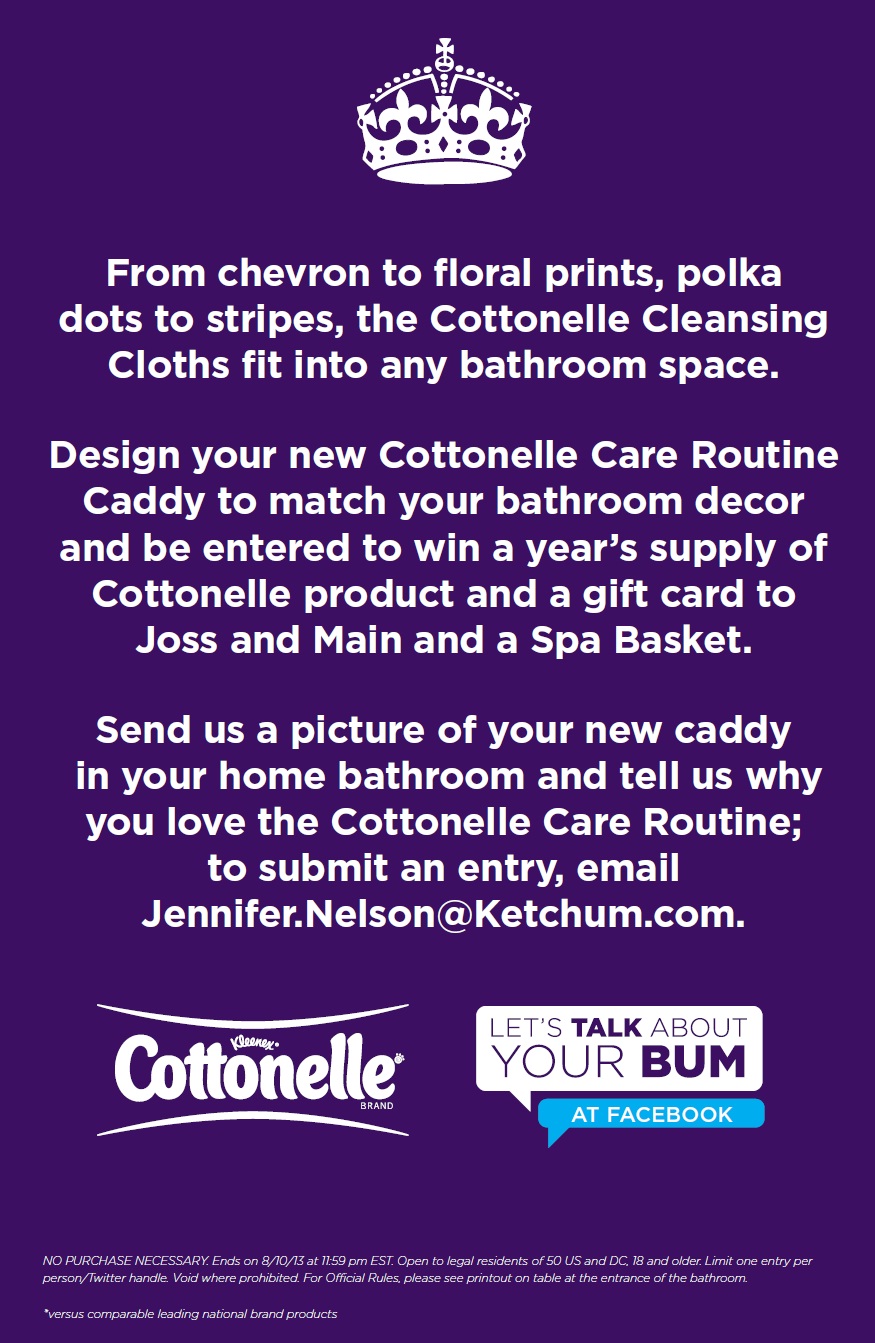 If you were at Haven and had a chance to design a "Cottonelle Care Routine Caddy", be sure to enter it into the contest to win a year supply of product and a gift card to Joss and Main!  Email Jennifer.Nelson@Ketchum.com .  If you weren't at Haven, feel free to design your own tray to enter the contest.  Hurry… the contest ends tomorrow!
*Trish
The following two tabs change content below.
Hey y'all! I am Trish and the creative voice behind Uncommon Designs. I adore party planning, holiday celebrations, and all things crafty! I am so excited to share my creative adventures with you!
Latest posts by Trish Flake (see all)