Christmas chalkboards have never been easier.
Do you ever see beautifully drawn chalkboards and feel secretly envious?  Me too.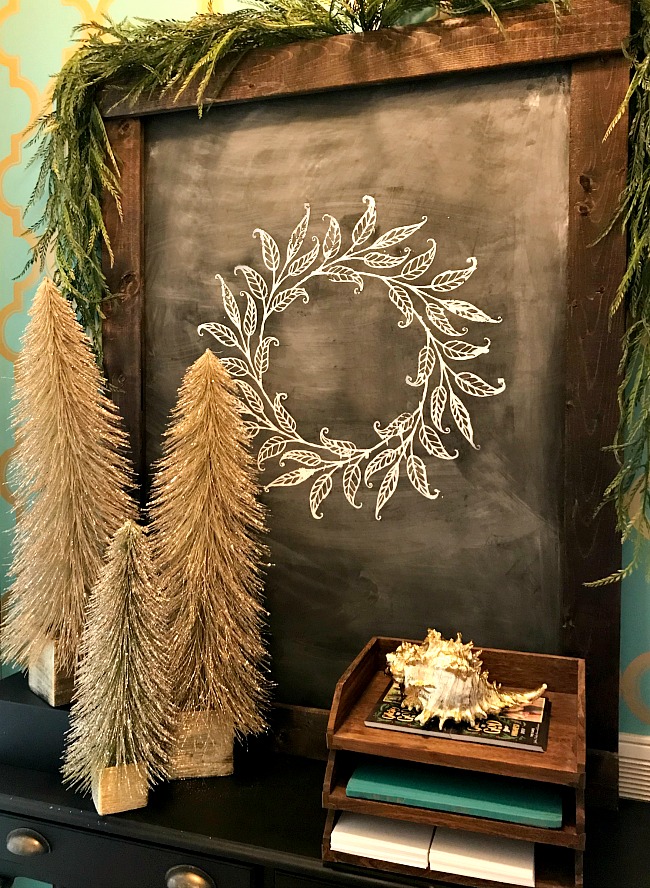 You see, I am a crafter by nature. I love to decorate and put things together. My hot glue gun stays out all the time, I've never met a can of spray paint that I didn't like and I am not afraid to turn trash into treasure.
But…
I can't paint. Not at all. Unless you want me to cover something entirely I am not your girl. I am that lady who visits a cafe for lunch and is drawn to the gorgeous chalk menu boards, but knows they are not for her. I see beautifully curated chalkboards on Pinterest and think if only I could do that.
Today, things have changed my friends. I met a new friend, Lisa. She owns a shop called The Tipsy Paintbrush she must have known about my secret dream to have chalk art in my home. When she contacted me about Chalk Couture, it took me about two seconds to jump on board. I had to try it!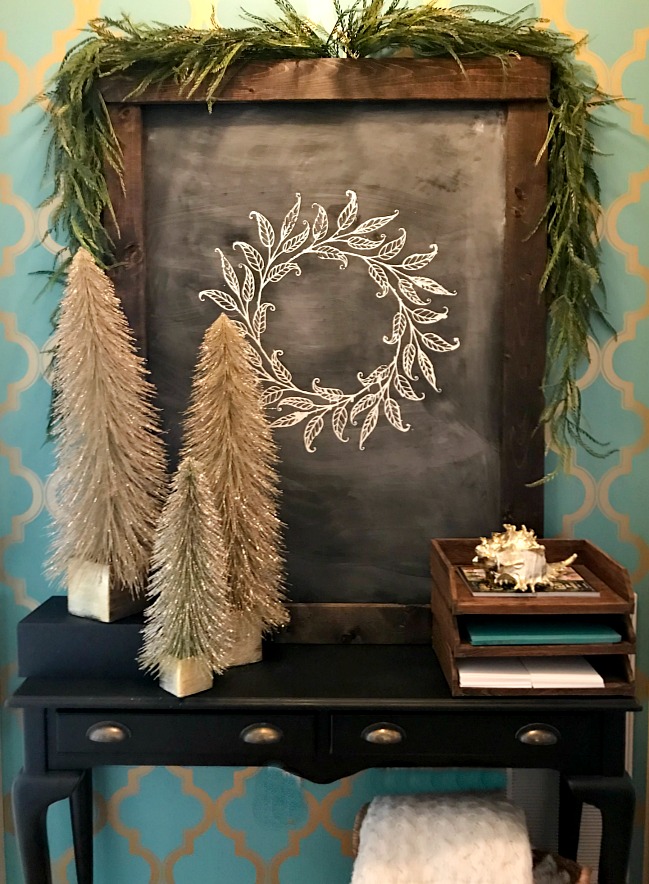 Chalk Couture is a line of chalk paste, transfers and home decor products. They sell everything you need to become your own chalkboard artist and you don't have to have one bit of talent or experience. This was created for those of us who love to create and add a personalized touch to our homes.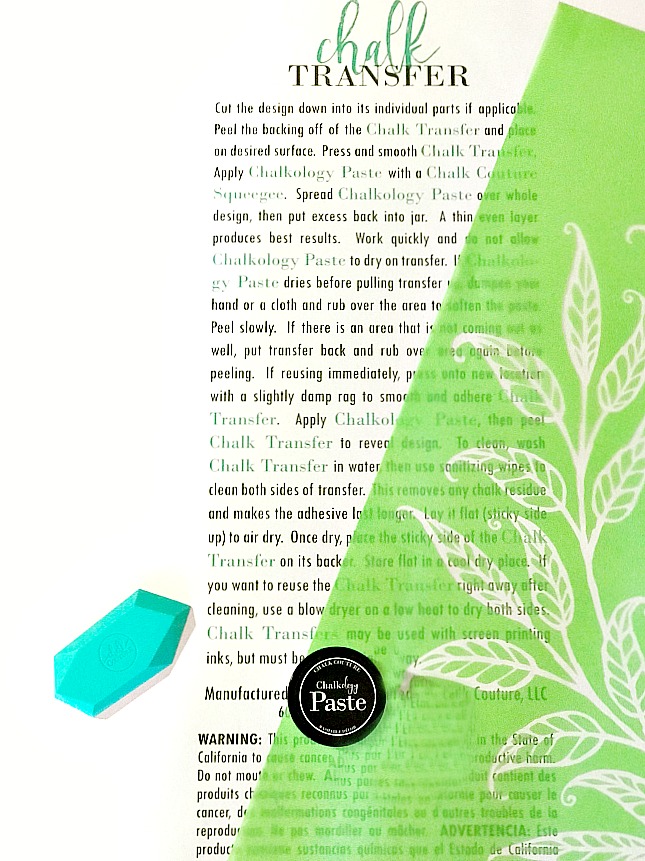 I chose a wreath transfer, the white Chalkology paste and the handy angled squeegee.  The wreath transfer is out of stock right now, it is that fabulous, but it will be back in next week, so stay tuned. I selected this one because I can use it any time of year, but they also offer a holiday version, too!
Let's get down to the nuts and bolts of using this glorious system.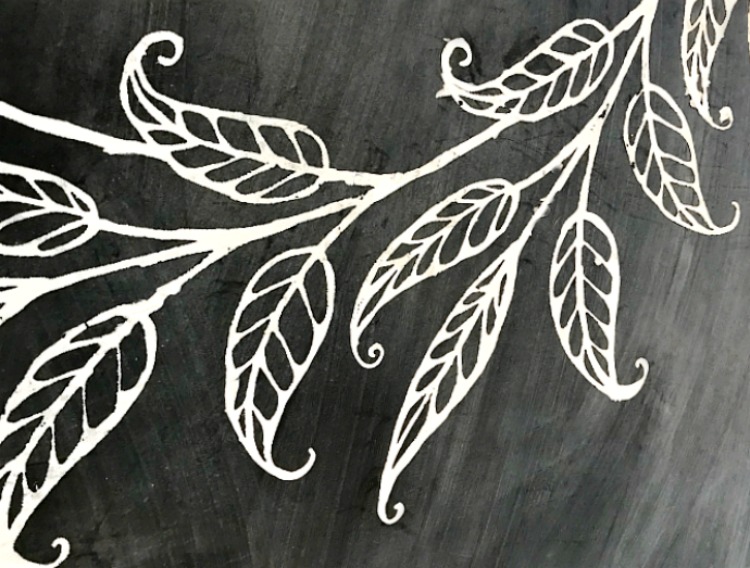 1-Lay your stencil down on any chalkboard surface. If you are using the transfer on painted glass, lay the transfer on a towel first.
2- Using the squeegee, swipe a thin coat of paste on top of the transfer. You will see your pattern come to life. Before it dries, lift the transfer off of your surface.
3- Let dry and enjoy!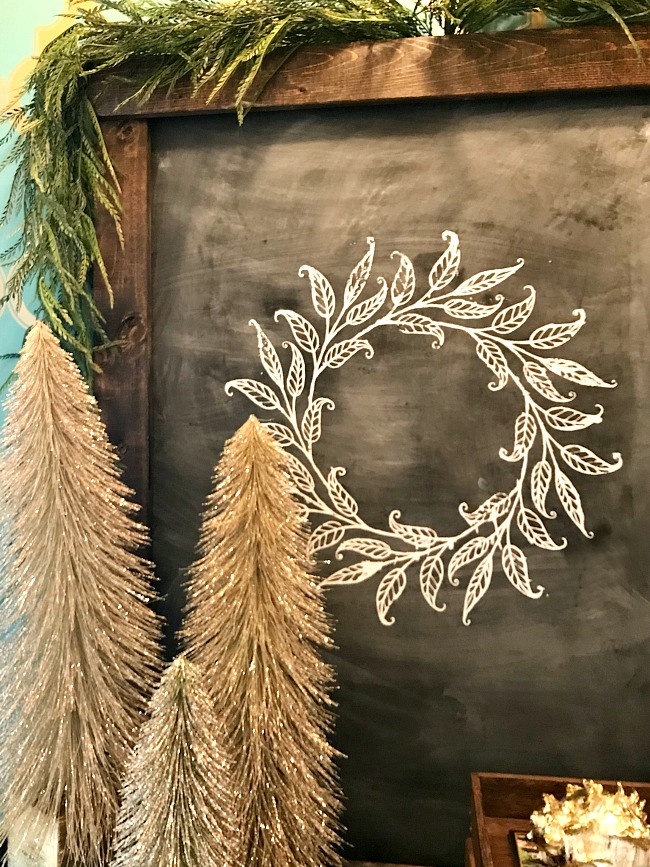 I am thrilled with how mine turned out! You can even reuse the transfer again and again.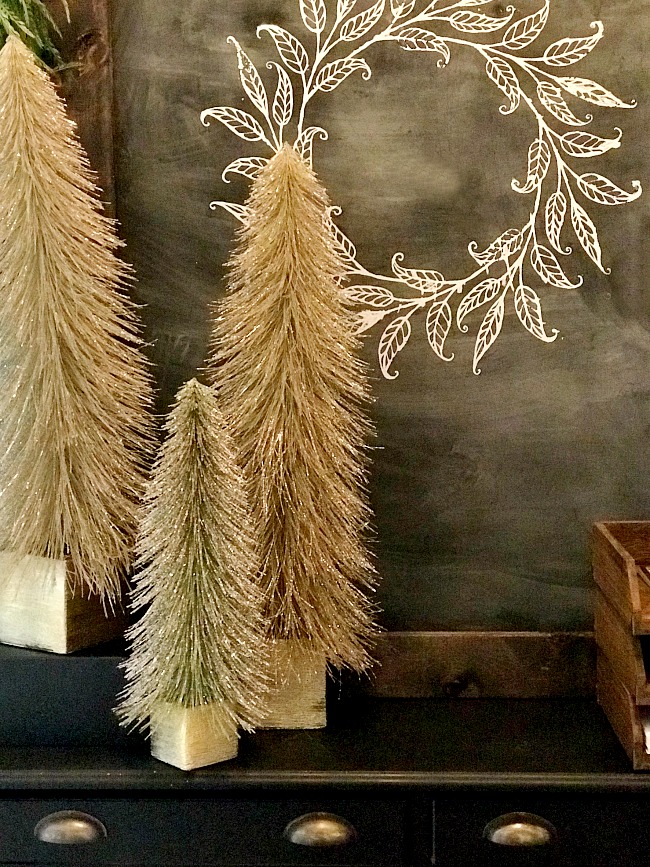 Lisa is so kind and is offering a discount to all of you guys!
She will also be doing live virtual Facebook parties where the hostess will earn free products. Email her for all of the details.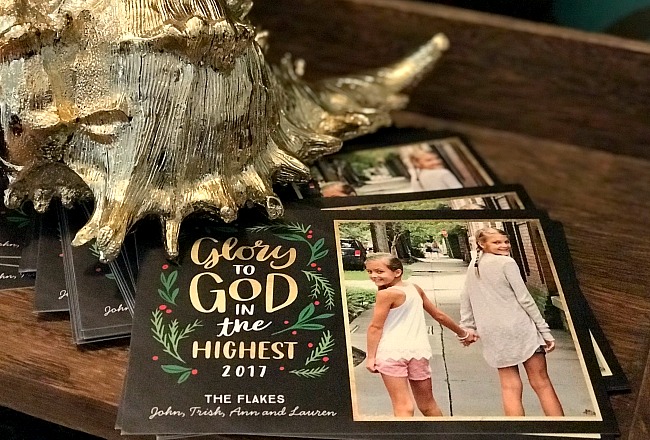 Now I'm off to work on
Christmas Cards
! Aren't these two girls the cutest?!
Be sure to pin this post for later so you can become your own chalk art designer, too!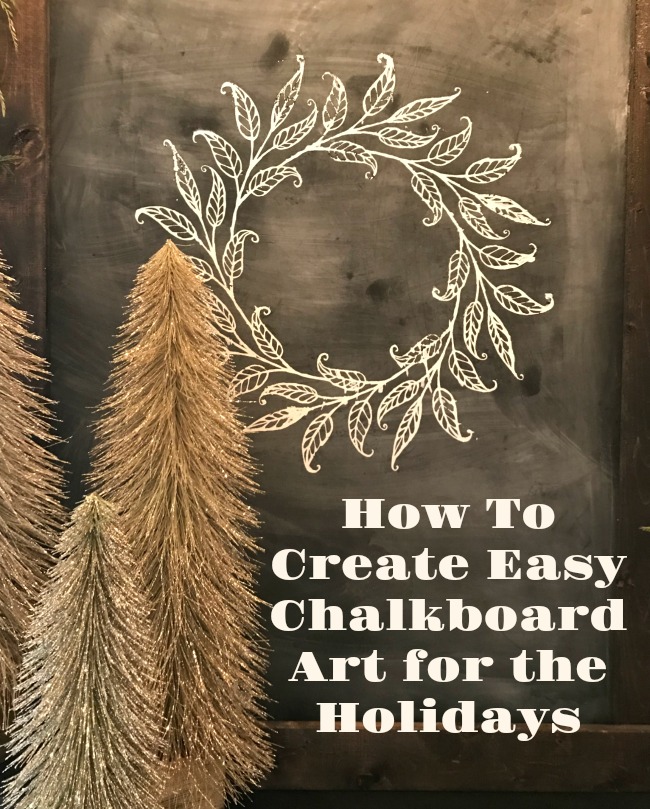 The following two tabs change content below.
Hey y'all! I am Trish and the creative voice behind Uncommon Designs. I adore party planning, holiday celebrations, and all things crafty! I am so excited to share my creative adventures with you!
Latest posts by Trish Flake (see all)