You are going to love these cheer banquet ideas!
You guys know I love a good party, so the chance to help with the girls cheer banquet was a no-brainer.  The girls worked so hard this year and their teams grew so much, they deserved a beautiful party and a celebration for their efforts.  A few moms and I gathered together to plan an event that they would love.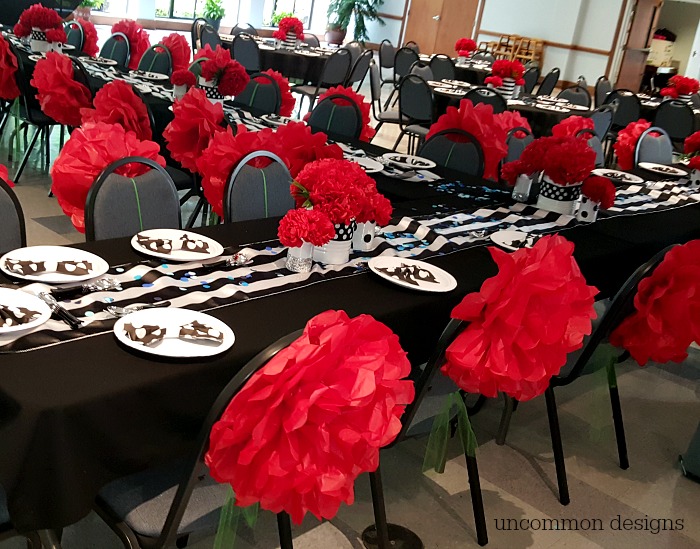 We had the cheer banquet in the most beautiful room at a church where several of our team's families attended.  It was such a gorgeous room and one entire side was filled with the prettiest windows.  We decided upon a red flower theme and used the team colors of red, black, white and blue.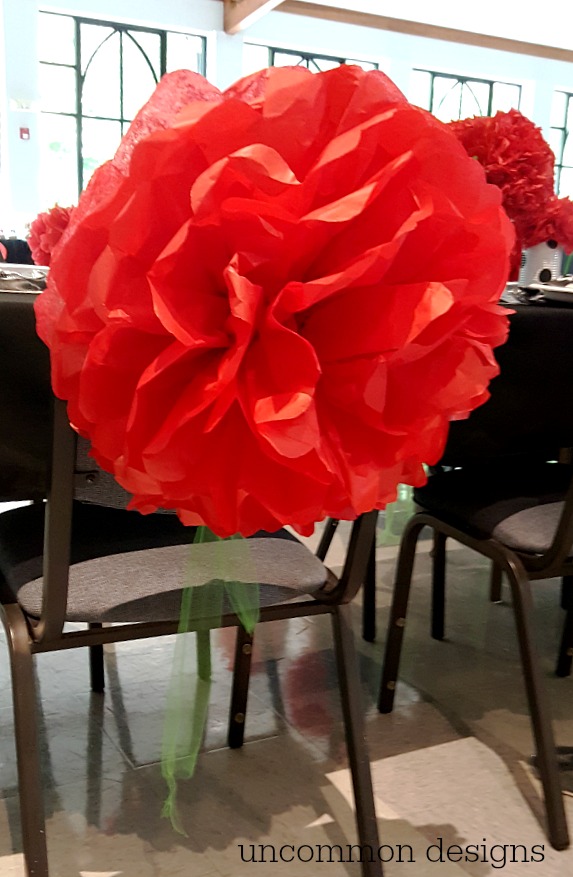 I think my favorite part were these flowers on the chair backs.  They were a last minute decision and the girls adored them.  At the banquet, they wore them as hats, crazy belts, and they each took one home.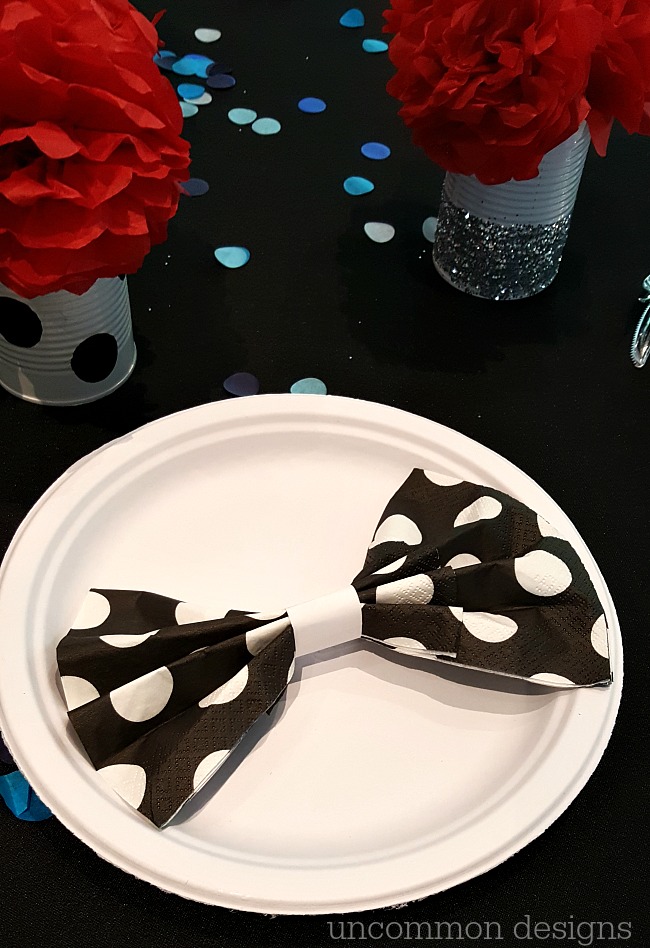 We made a cheer bow out of two napkins with this sweet polka dot pattern.  They sat right on top of the plates and made quite a statement.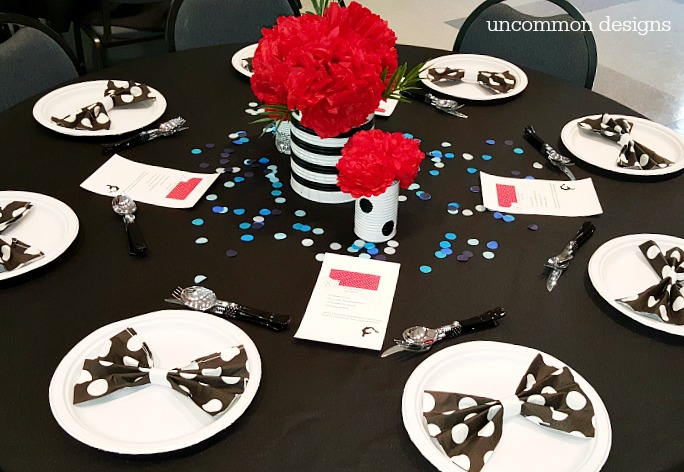 The tables were set with white plates, cheer bow napkins, embellished cutlery and tissue paper flowers.
I love how the simple addition of the palm leaves made the floral arrangements come alive.  Sometimes you just need a bit of green!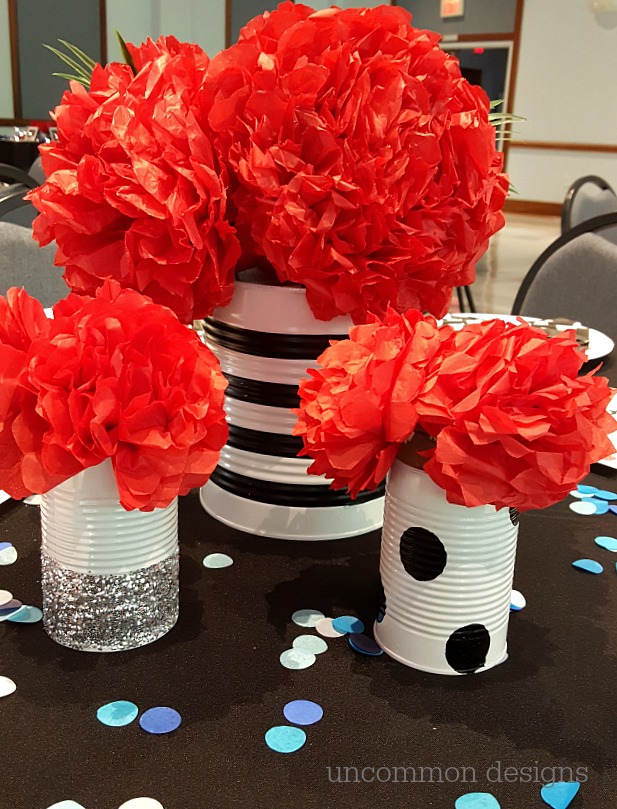 We had a trio of large cans with stripes.  We simply spray painted them white and used electrical tape to make perfect stripes.  The smaller cans were made with polka dots and some silver glitter.  Every cheerleader loves a little bit of bling.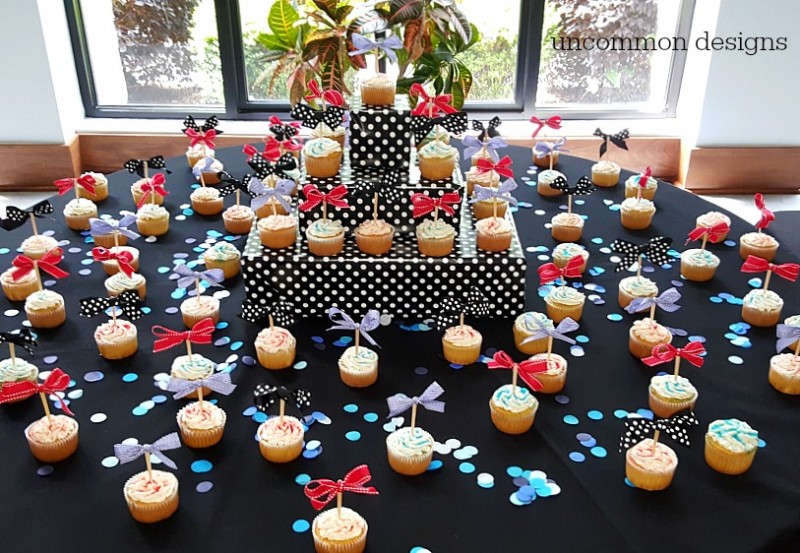 The cupcakes had their own table with confetti and a tower made from wrapped boxes.  I found the polka dot paper at Michaels and it was a steal!
The cupcakes were topped with cheer bow cake toppers.  You have to have some bows with this crowd!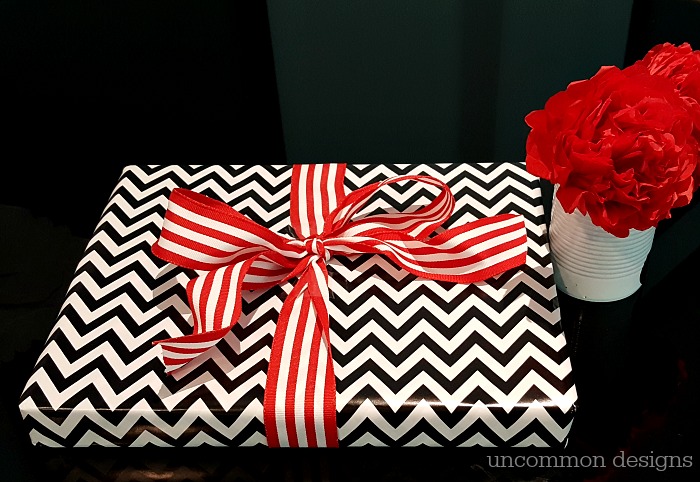 Even the gift for the coaches was color coordinated!
We gave each cheerleader a framed team picture and an acrylic cheer bag tag with their name on it.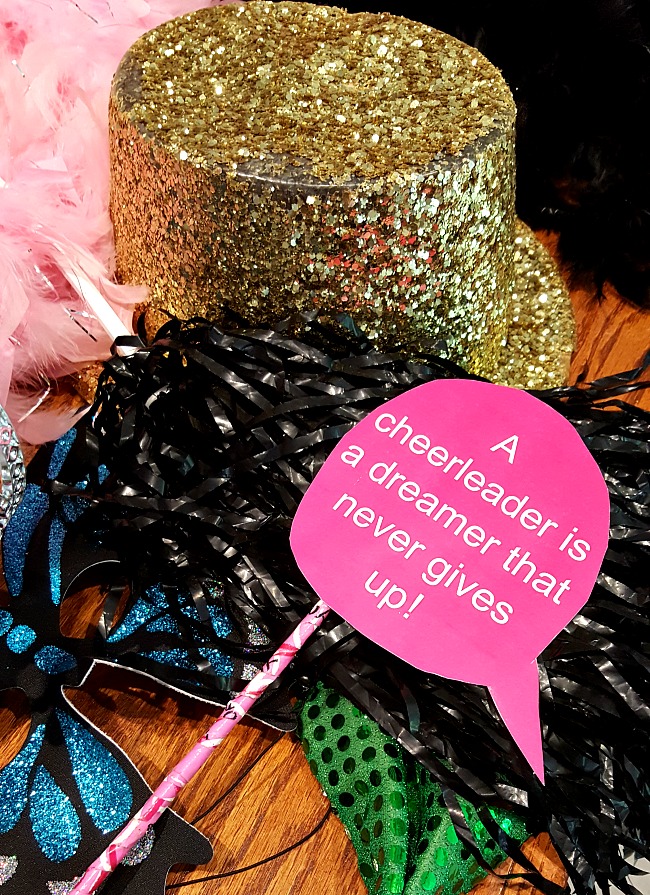 We even had a photo booth with some really fun props and speech bubbles.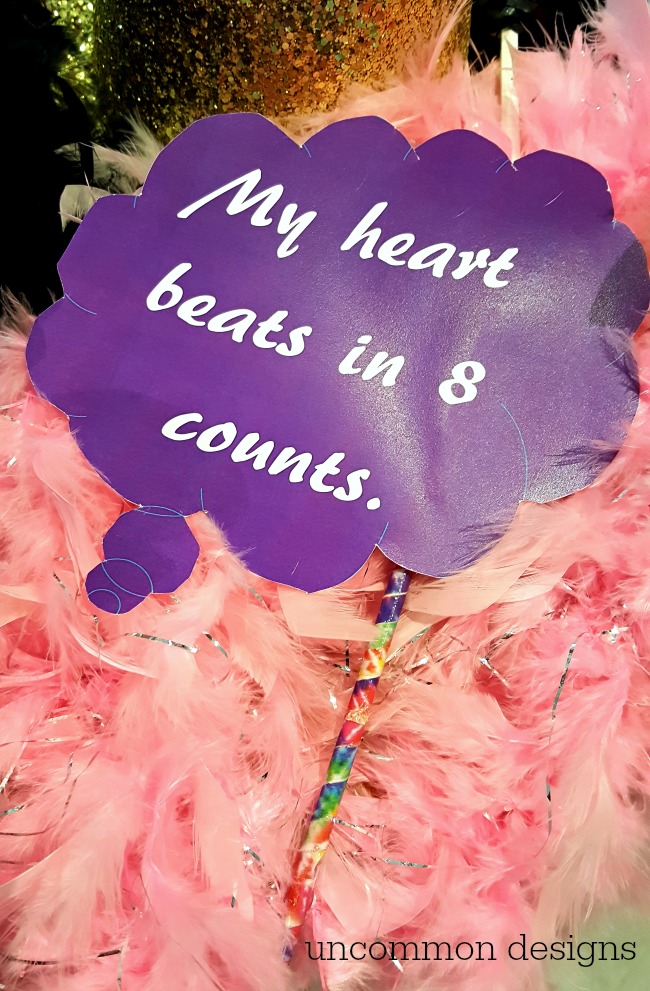 Any cheer mom can relate to this one!  One, two, three, four, five, six, seven, eight… do you dream of this at night like me?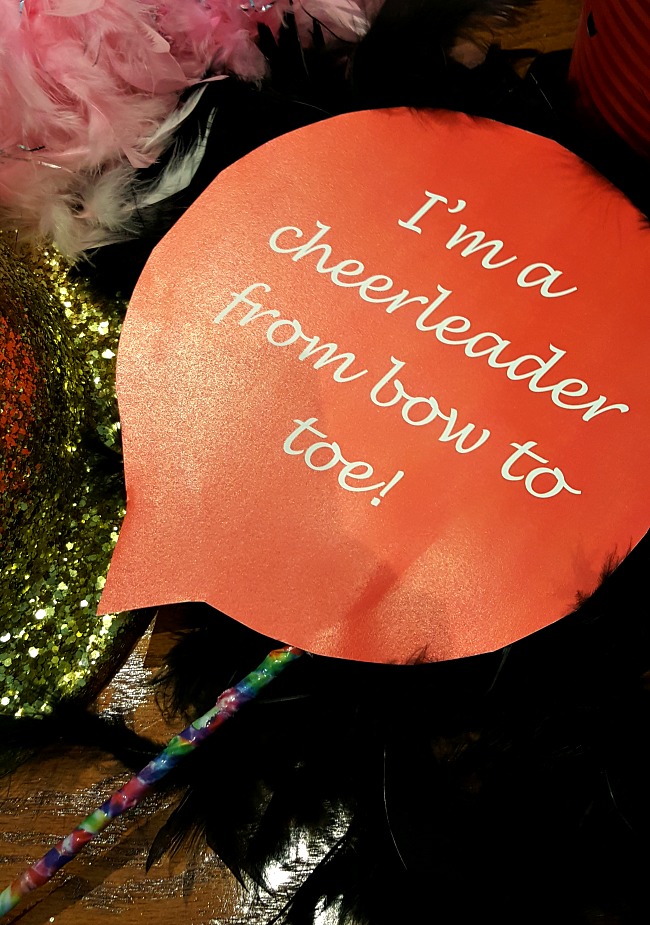 It was a blast and I had so much fun collaborating with all of the moms.  I think some of them realized that they were super crafty after all.  One thing is for sure… we are all expert tissue flower fluffers! I guess we all learned new skills during this cheer season!
The following two tabs change content below.
Hey y'all! I am Trish and the creative voice behind Uncommon Designs. I adore party planning, holiday celebrations, and all things crafty! I am so excited to share my creative adventures with you!
Latest posts by Trish Flake (see all)