Trish and I are always happy to have sweet Jennifer stop by with a fabulous entertaining idea for you. This month is no exception, and with the summer heatwave on, you are gonna want to try this Summer Drink…
Sparkling Rosemary Lemonade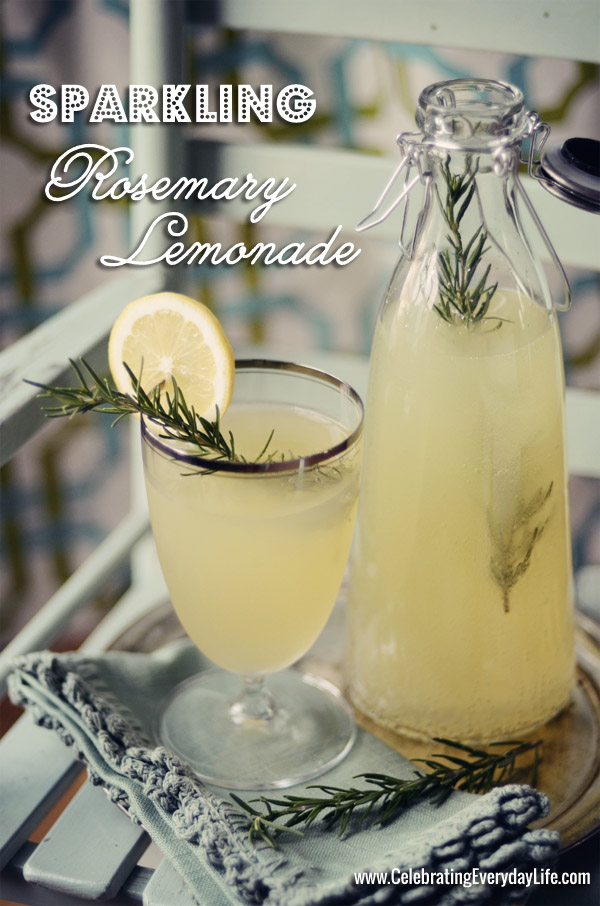 To quote the song: "We're having a heat wave, a tropical heat wave…" the temperatures are really rising around here and no matter if you are sitting by the pool or hiding out in the air conditioning there is nothing quite like sipping a refreshing cocktail when it's hot, hot, hot!
Today I'm sharing a simple and delicious cocktail recipe which you can stir up in seconds – especially if you use a lemonade mix!
Sparkling Rosemary Lemonade:
1 packet of Lemonade mix, made according to packet instructions with water
8 ounces of sparkling wine (for a non-sparkling version you can use Vodka OR Ginger ale for a non-alcoholic option)
Sprigs of rosemary for garnish
Stir it up:
Combine lemonade with sparkling wine, vodka or ginger ale. Add rosemary sprig for garnish.
See, it told you it was easy!
*******
If you really want to enhance the rosemary flavor you could make a simple syrup with the rosemary sprig.
Here's what you do:
Heat 1 cup of water in a small saucepan, dissolve 1 cup of sugar into the water and add a sprig of rosemary into the sugar water. Allow this to sit for at least 30 minutes, then add it to the lemonade. This will make the drink sweeter so adjust your lemonade and wine ratio to suit your taste.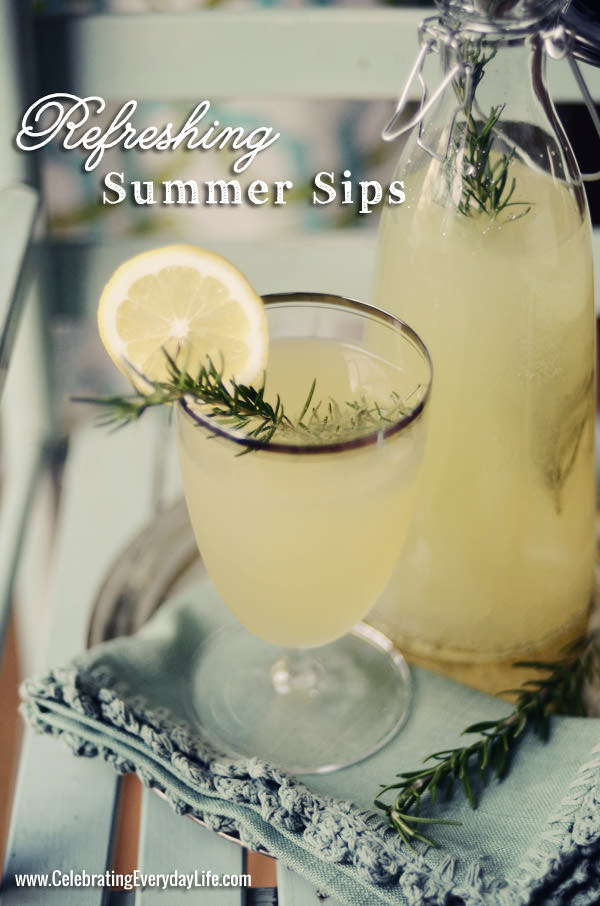 So simple and so refreshing – especially with the tartness of the lemon and the fresh herb flavor from the rosemary… definitely a cool way to combat the heat.
I hope you will give it a try!
Happy Celebrating!
The following two tabs change content below.
Hey y'all! I am Trish and the creative voice behind Uncommon Designs. I adore party planning, holiday celebrations, and all things crafty! I am so excited to share my creative adventures with you!
Latest posts by Trish Flake (see all)