I love getting organized for back to school.  This time of year I really channel my inner neat freak and I have something simply amazing to share with you guys today….
12 Preppy Free Printable Binder Covers!
Back to School organization is really my thing. I have lots of things, but the smell of fresh school supplies is one of my favorite smells on this earth. I crave the day when I can go all by myself and purchase school supplies for me. I know… I'm too old for school supplies…. let's call them office supplies.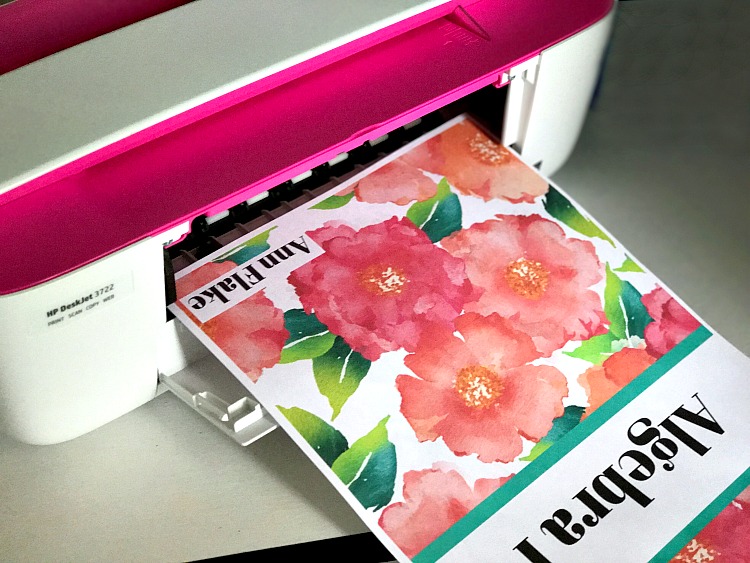 Enough about me, it is time to get the kids on the organization train for school. When your kids hit elementary, middle and high school, chances are they will be required to have binders. There are loads of adorable binders out there, but you can spend less money on plain versions and jazz them up tons with these printable binder covers that I'm sharing with you.
I love this three pack of white binders. You can use them for everything for school and even in your home office. They are really durable and we've used this type over and over again for years. I simply tuck a new cover inside and it is just like new.
Now the fun part… you can shop for your binder covers from these 12 styles! I say shop, but they are actually FREE and so simple to customize.
You need these Free Printable Binder Covers to get organized in style!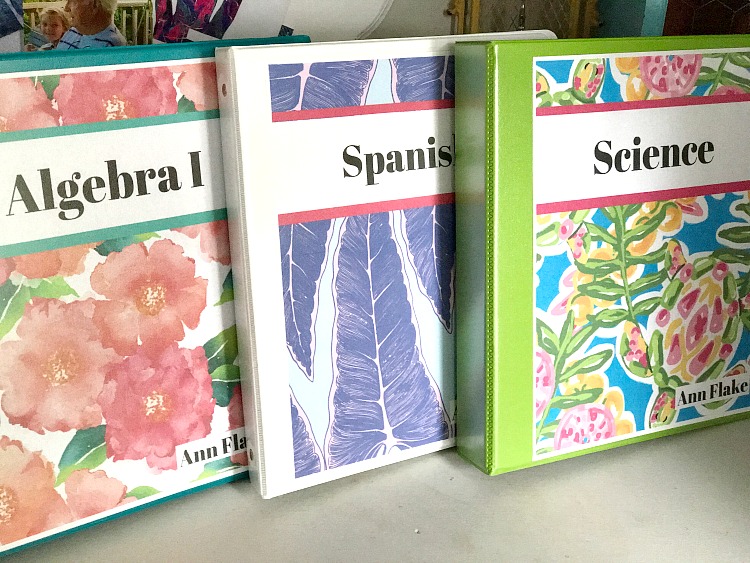 These pretty and preppy covers are perfect for dull looking binders. Color coordinate with your other school supplies to have everything matching and organized.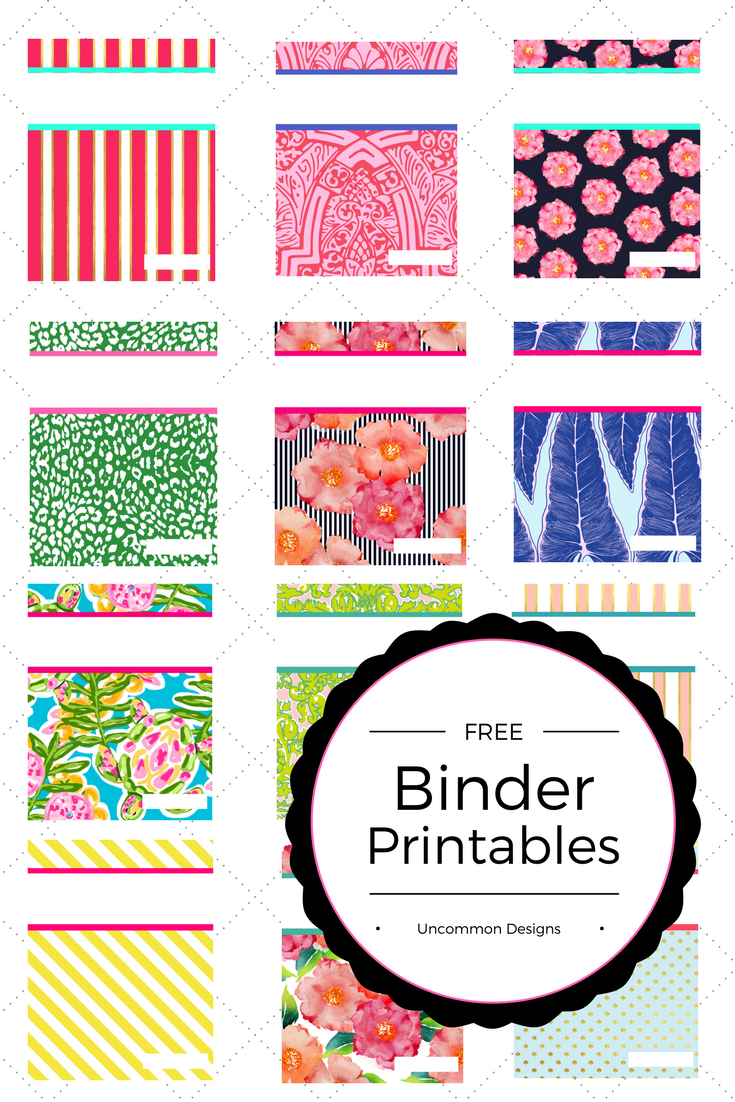 Click Here to Download 12 Preppy Binder Covers
Aren't they just magical? I can't even pick a favorite I love them all. I am also pretty sure I'm going to need some binders in my office, if you know what I mean.
How to Customize the Free Printable Binder Covers
Simply click to download the printables. Save them to your computer in a file that you'll recognize, because you are going to want to make more next year!
Select the binder you would like to customize and then use a picture editing software like PicMonkey to add the subject and your child's name in the lower corner. You can use most picture editing software, but I like PicMonkey because you make these covers all you for free. It is really simple to use, even for beginners. If your child only needs one binder, add their name at the top and then their homeroom teacher in the lower left.
When you are ready to print, you can click to print at home or you could even have them printed at your local copy store. Whatever is easiest for you!
The following two tabs change content below.
Hey y'all! I am Trish and the creative voice behind Uncommon Designs. I adore party planning, holiday celebrations, and all things crafty! I am so excited to share my creative adventures with you!
Latest posts by Trish Flake (see all)