Disclosure: This shop has been compensated by Collective Bias, Inc. and The Coca-Cola Company. All opinions are mine alone. #MyHonestTea #CollectiveBias
Hey friends!  It may be the beginning of August, but our family is back in full on busy mode… how about you?  With school approaching, activities already in session, family life and work, I can easily let the stress of everyday life get to me. I know I'm not alone here.  Today, I want to share a few tips that help me to find a little peace in the storm of this crazy wonderful life.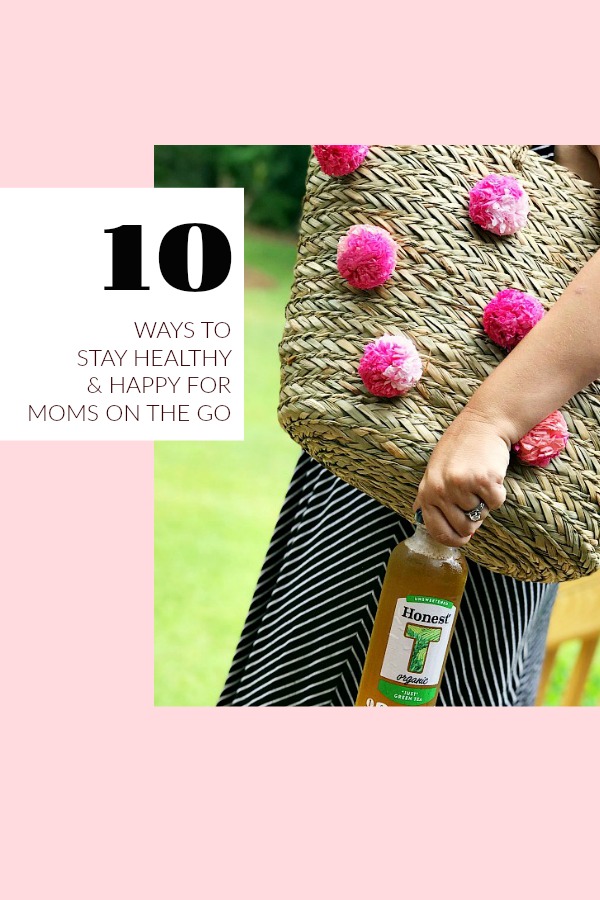 Now, let me be crystal clear… this is not a post about exercise routines or a healthy eating plan.  This is merely a few tips that help me not feel completely drained at the end of a busy day. These tips are simple, practical and totally doable! If I can do it, so can you!
Let's get down to business…
Strategize for the Day Ahead
Each night, I take some time before I go to bed to plan for the next day.  I see who has to be where and when, what work projects need to be completed and plan for any errands. This helps me plan my day to the fullest.  For example, if I know that my oldest has cheer practice, I have a post to write and we need groceries, I plan accordingly.  I will usually drop off my daughter, run all of my errands and head back to get her.  I'll sit in the car and plan out what I want to write about, jot down all the pictures that need to be taken have a snack and take a few minutes to relax before she is done.
Get a Good Night's Rest
For a long time, I would stay up super late working because I could. I had no distractions after everyone went to bed and could get a lot accomplished. I tried to fit everything I possibly could into a single day. Guess what happened?  By the time the weekend rolled around, I was completely exhausted.  I was so tired that I couldn't enjoy my time off. That is no good!  These days I try to get to bed at a reasonable hour and I've realized that I am actually SO much more productive after a good night's sleep.
Wake Up First
No matter what we have going on that day, I set my alarm to rise before anyone else.  This gives me a few peaceful moments just for me.  I drink a cup of coffee on the porch, do a little reading and just enjoy the quiet.  Those few minutes are more than likely the only time I'll get to myself.  I treasure them and totally need them!
Stay Hydrated
One of the most important things that I do each day is stay hydrated.  Carry a water bottle with you. I do that, but I also need something flavorful throughout the day.  Y'all know I love my tea and I really love it when it comes pre-made!
My current favorite is Honest® Tea.  I find them at my local Kroger in the tea aisle and they come in glass bottles now which I love! You can get 2 for $3 right until August 15th! They are $1.99 for a single bottle.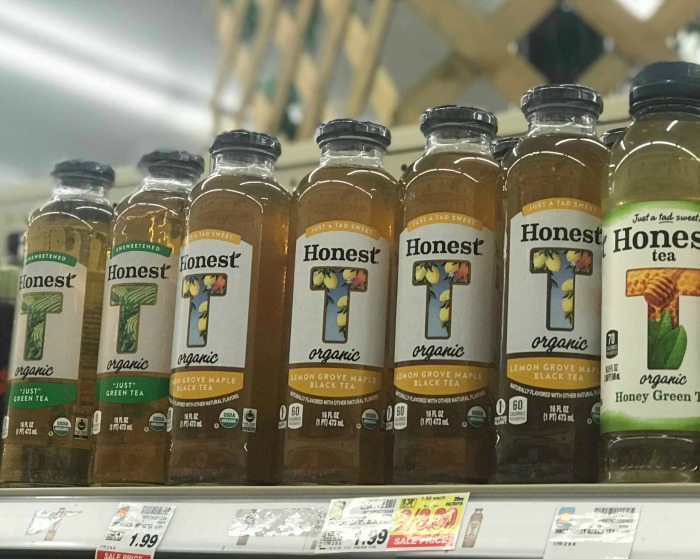 There are different varieties like Honest Lemon Grove Maple Black Tea, Honest Moroccan Mint Green Tea, Honest Tea "Just" Green Tea. No boring flavors here, friends!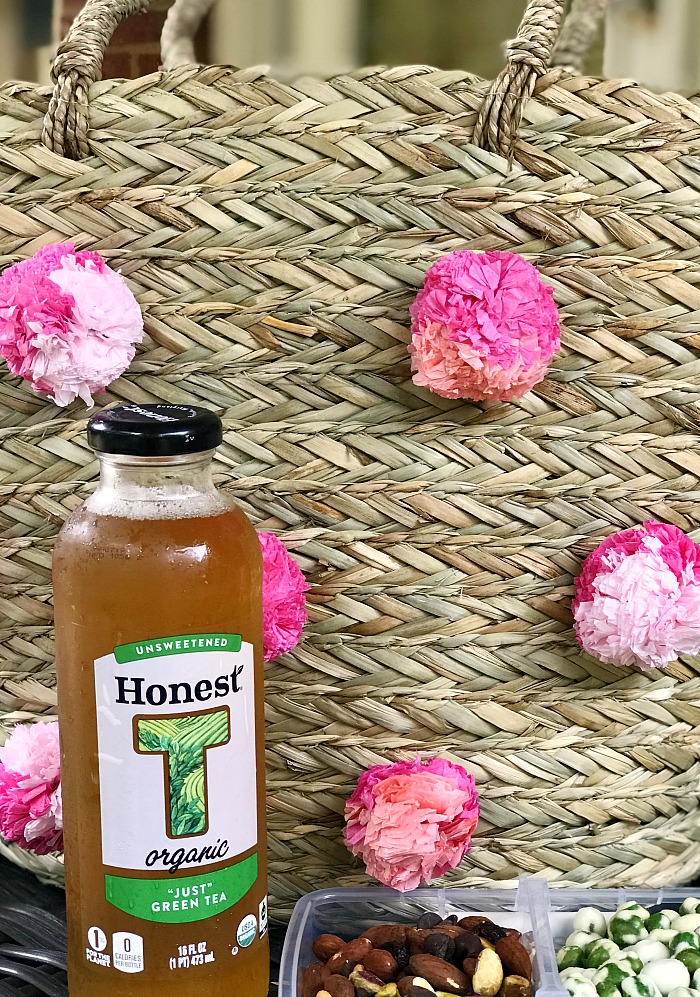 I really like the Honest Lemon Grove Maple Black Tea and the Honest Tea "Just" Green Tea.  The Green Tea is unsweetened and the Lemon Grove Maple Black Tea is just a tad sweet. Head to your local Kroger to taste for yourself!
Pack your Snacks
This one thing is where I find completely changes my health.  Having snacks with me at all times that are actually good for me has been a lifesaver.  In the past, I would find myself grabbing fast food when I was starving and that really left me feeling guilty and didn't help my size or self image one bit.  Now that I bring my snacks with me, I have a selection of foods that I like that are so much better for me than anything I can buy from a drive thru.  I even make sure to pack some treats, because I totally deserve them!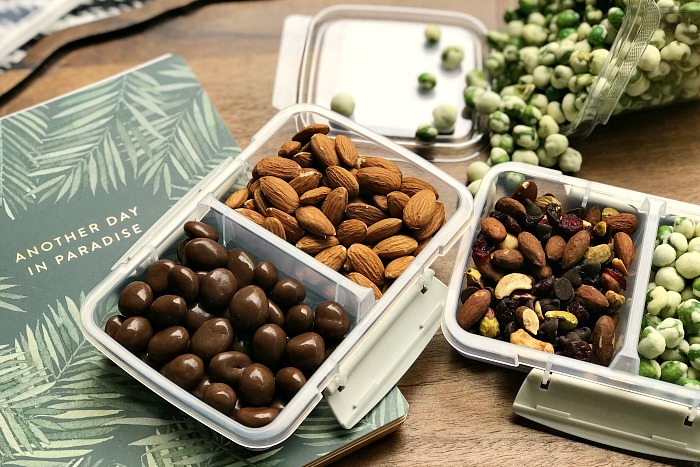 As a side note, my kids totally love me when they ask to stop for a snack and I tell them I have almonds n my bag… not! But they are eating better, too!
Carry a Cooler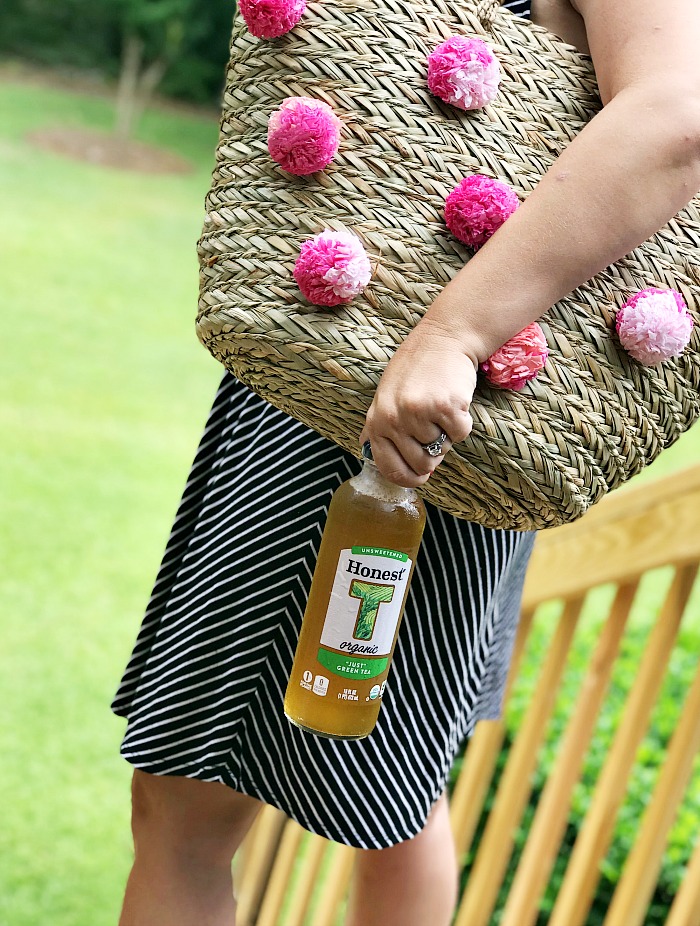 Carrying a cooler around with you is always a good idea.  First, it keeps my drinks and snacks cool.  No melting of trail mix and a cool drink is essential during the summer.  It also gives me the option to go by the grocery store, even if I won't be home for a while.  No heading back out later for this mama.  Time crunch solved! Just make sure you have some good ice packs on hand and I love a cute design, too!  Can you believe what I'm carrying is an insulated cooler… so incredibly cute!
Listen to a Podcast or Great Music
When you are driving around from here to there all day… fill your time with knowledge!  I love listening to podcasts and I find myself feeling informed and so inspired to take my business to the next level.  My current faves are The Influencer Podcast by Julie Solomon and Goal Digger by Jenna Kutcher. If you aren't a business owner, there are tons and tons of podcasts on any topic you can think of.  Just open the app on your iPhone and search away!
Music is also key for being on-the-go! Create a playlist of all of your favorite songs and enjoy them throughout the day.
Have a Notebook Handy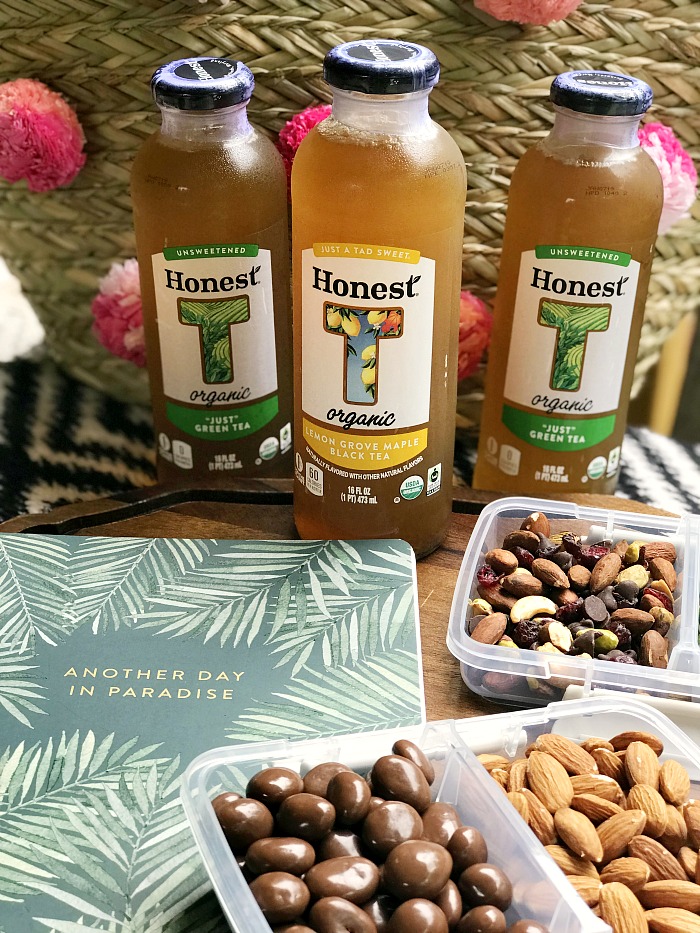 I always carry a notebook around with me in the car.  I find myself coming up with some of the best ideas while driving around and I will totally forget them if I don't write them down.  This also comes in handy when you have time to kill in the carpool line. Make a grocery list, plan a party or you can even just doodle!
Close Your Eyes
Everyday I plan for five minutes in the car to close my eyes. I usually plan to do this during carpool. You can pray, meditate, dream or even grab a quick nap. That tiny bit of time helps to melt away stress and revive me for the rest of the day.
Show Yourself Some Grace
At the end of each day, there will be things left un-checked from your to-do list.  You may have said something that you regretted or not responded like you wish you would have to something or forgotten to send in 5 million cupcakes for the school bake sale.  Show yourself some grace! Forgive yourself and make the decision right then and there that tomorrow is a new day.  I'm sure you probably are quick to forgive others, so forgive yourself and get ready for another fabulous day tomorrow!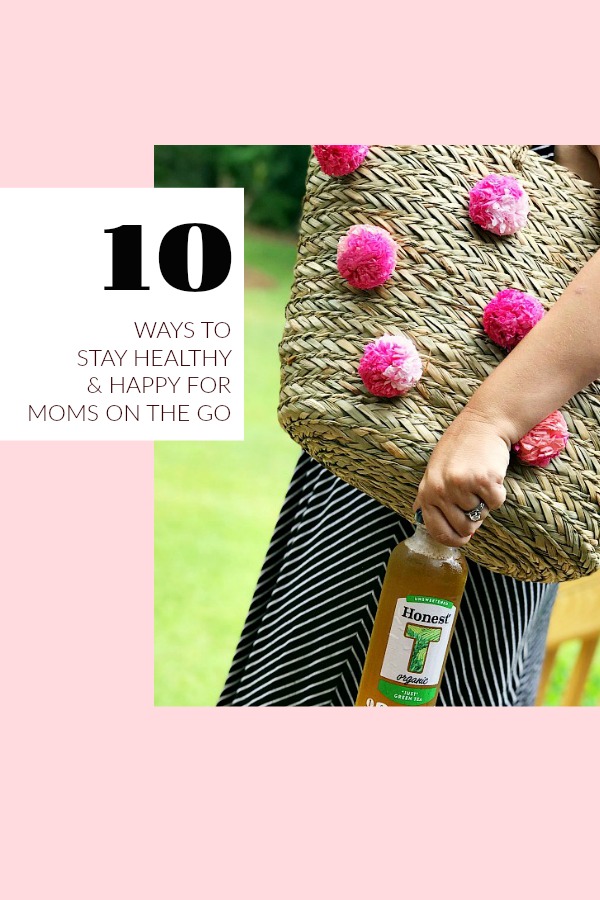 The following two tabs change content below.
Hey y'all! I am Trish and the creative voice behind Uncommon Designs. I adore party planning, holiday celebrations, and all things crafty! I am so excited to share my creative adventures with you!
Latest posts by Trish Flake (see all)