A Fall wreath in just minutes!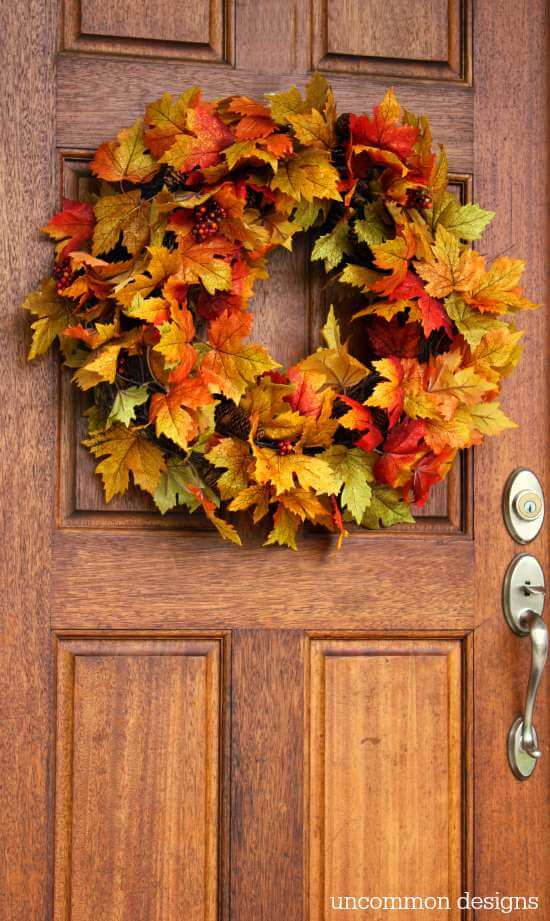 Yes…Fall is finally here and we are ready!  Even here in South Carolina we are feeling a little relief from the heat and can see a tiny glimpse of Fall.  Are you ready for this beautiful season?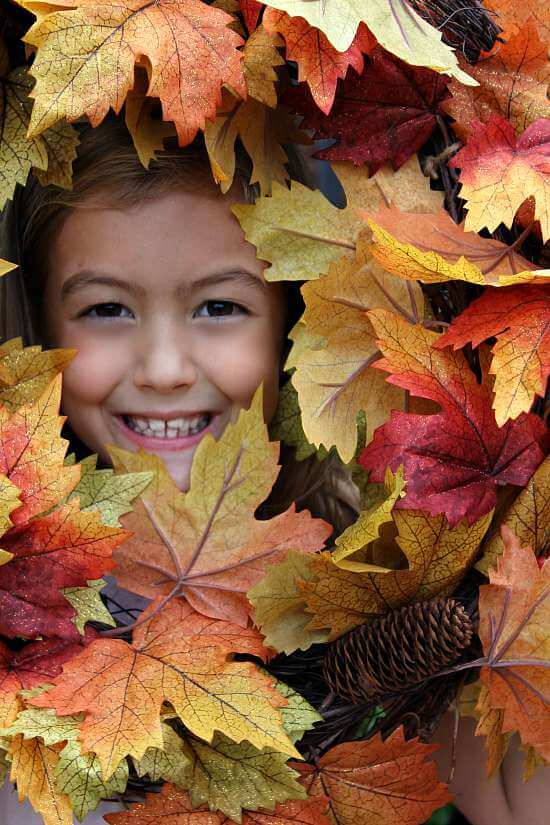 Yesterday, my favorite assistant and I spent a little time crafting on our front porch.  It had been far too long since we had huddled together on the front porch creating together.  She is the cutest little girl in the world and is a future blogger in the making.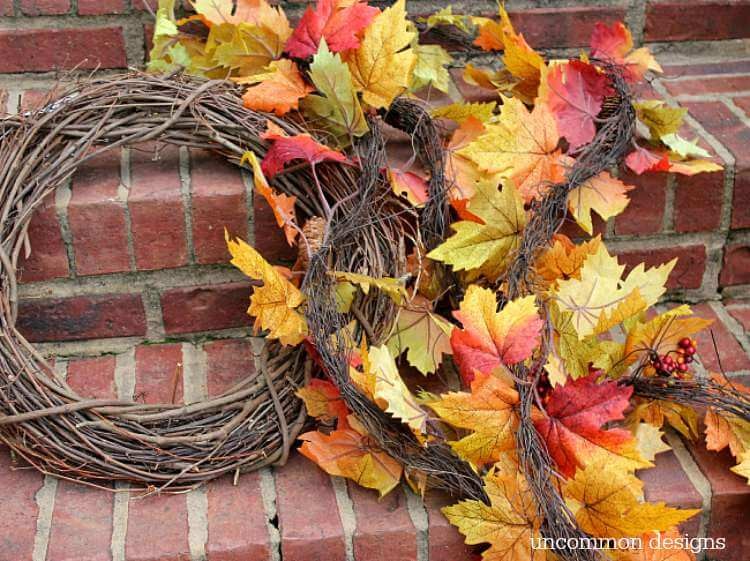 She really has a gift for teaching, even at age seven.  When I walked up to my craft room, I clearly interrupted her playing school at my desk.  When she asked what I needed, I knew she had been deep in taking role and instructing her class of what they'd be learning next.  I told her I was going to make a wreath and that I needed my supplies.  She told her students that she would be back and quickly followed me out to the front porch.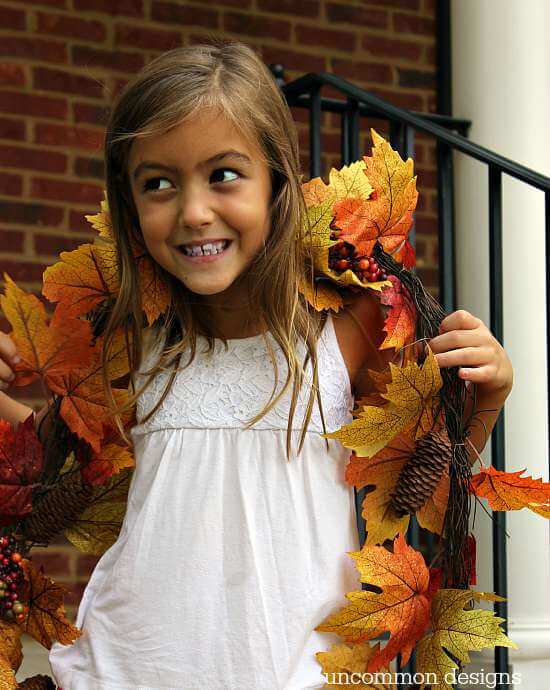 This wreath was going to be a breeze.  I had found three gorgeous rustic leaf garlands last year and I knew they would be perfect for a Fall wreath.  They were also a steal and 60% off, so that didn't hurt either.  My beautiful assistant thought they made a gorgeous boa.
I took a simple grapvine wreath and wired the garlands to it from the inner circle out. My little blogger took some photos, played with our kitty, and asked at least 60 questions.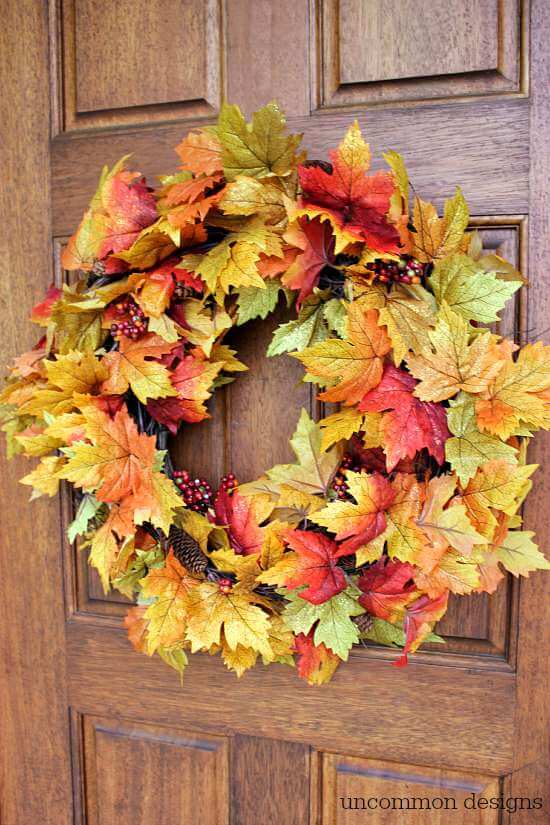 It was the best 10 minutes I had enjoyed in a while.  Just relaxing, creating, and chatting with my sweet La La.  Remind me again why I waited so long to roll my sleeves up and whip up this gorgeous wreath?
Don't worry…  Lauren is ready to move on to Halloween.   She has big plans for our next holiday and wanted to get started right away.  We'll be whipping up more pretty things on the front porch soon.  My little teacher is ready to show everyone how to decorate pumpkins and add more glitter to the world.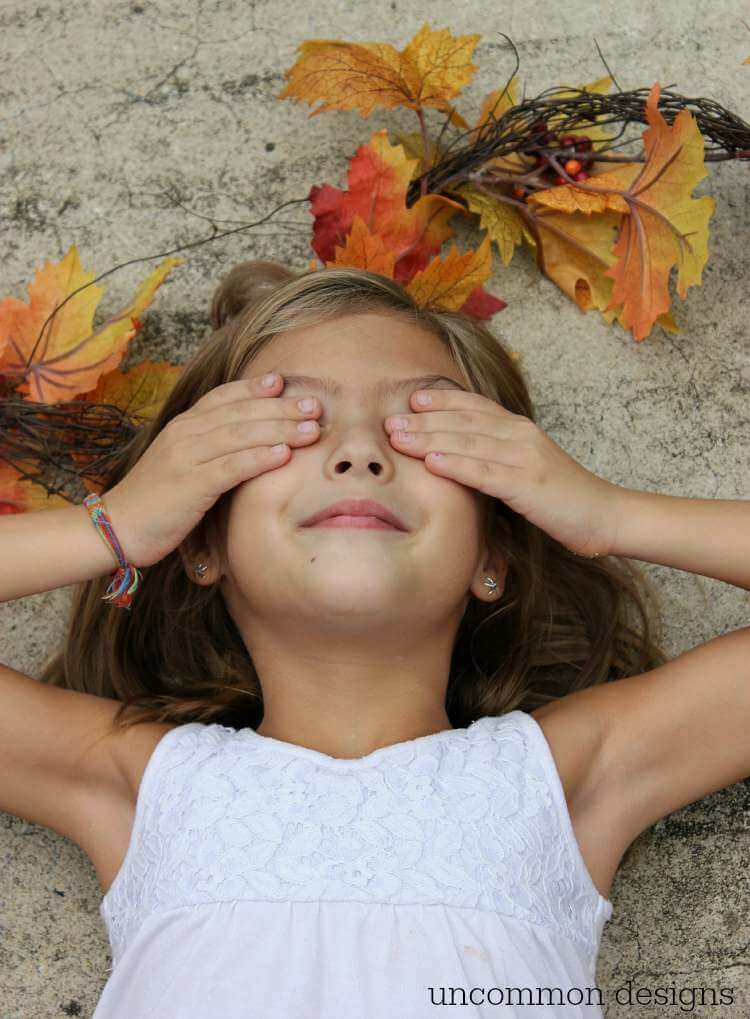 Happy Fall Y'all!  Enjoy and savor every moment with your little teachers and photographers and future bloggers. I know I will!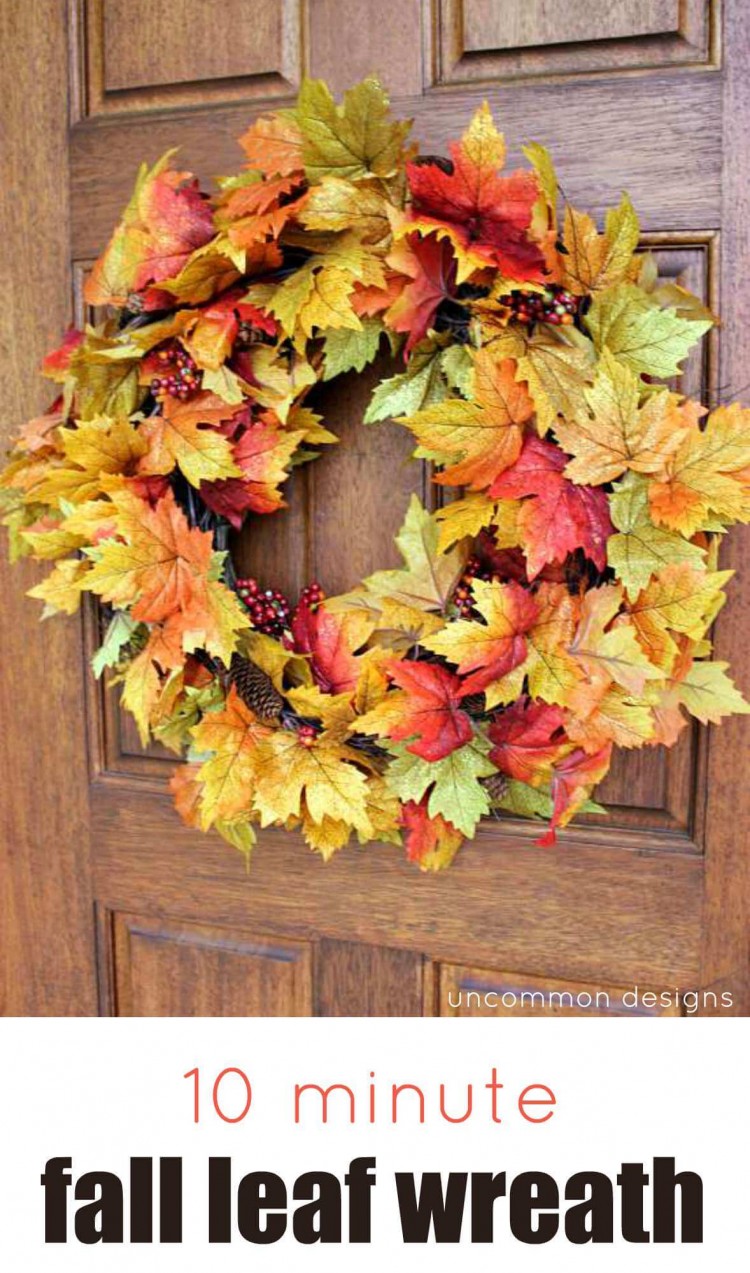 If you like a little more glam in your decor…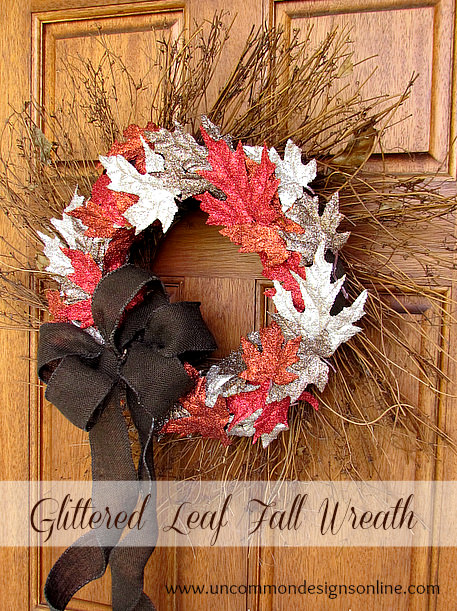 This Glittered Leaf Fall Wreath  is just the thing! A bit of sparkle and glitz!
Happy Fall Y'all!! Enjoy!
The following two tabs change content below.
Hey y'all! I am Trish and the creative voice behind Uncommon Designs. I adore party planning, holiday celebrations, and all things crafty! I am so excited to share my creative adventures with you!
Latest posts by Trish Flake (see all)