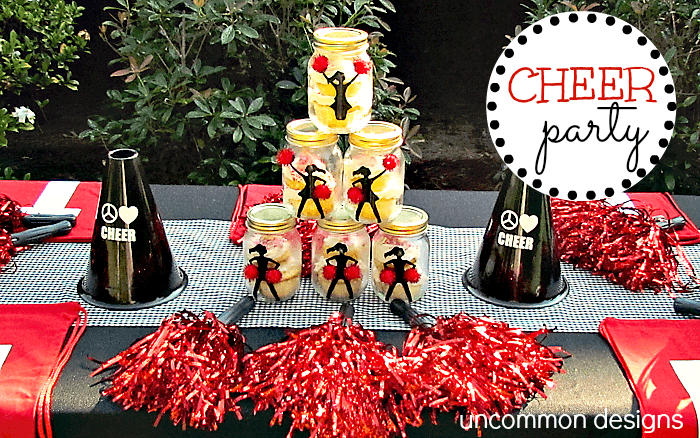 My oldest, Ann, is turning nine this week and I just can't believe how fast it is all going!!  I also realized that I never shared her adorable cheer party from last year with you guys… shame on me.  What a bad blogger!!
Better late than never, right?!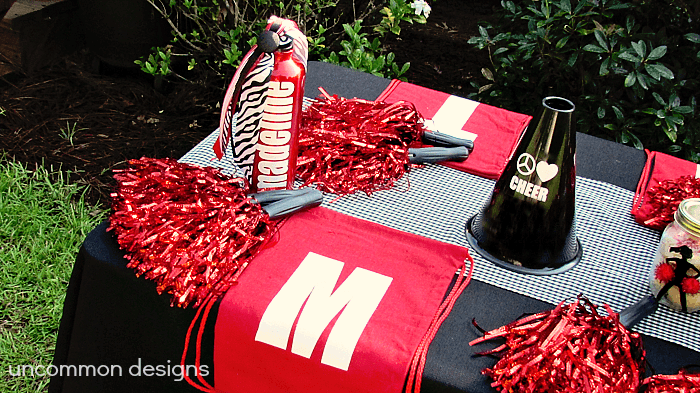 Most of the decorations for the party centered around the tables.  With most tables, it is all about the layering.  I started with black table linens and added a black and white gingham table runner.  I love gingham and black and white matches so many color combinations!  Next came the placesettings… a monogrammed drawstring backpack, a megaphone, personalized aluminum water bottle with a fun ponytail holder, and a set of metallic pom poms.  Everything a cheerleader might need, right?  They were ready!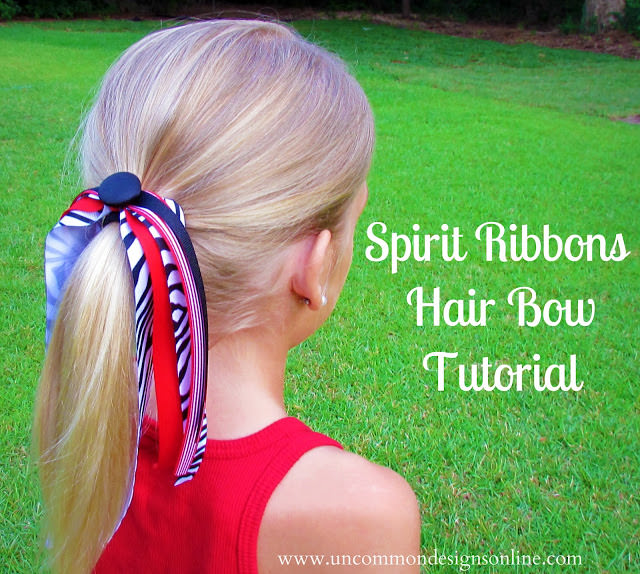 We had two cheerleaders from the local high school come over and do the girls hair and teach them some cheers.  Do you remember when I posted the Spirit Ribbons Hair Bow Tutorial?  That was from the party!  See… I am not a complete slacker.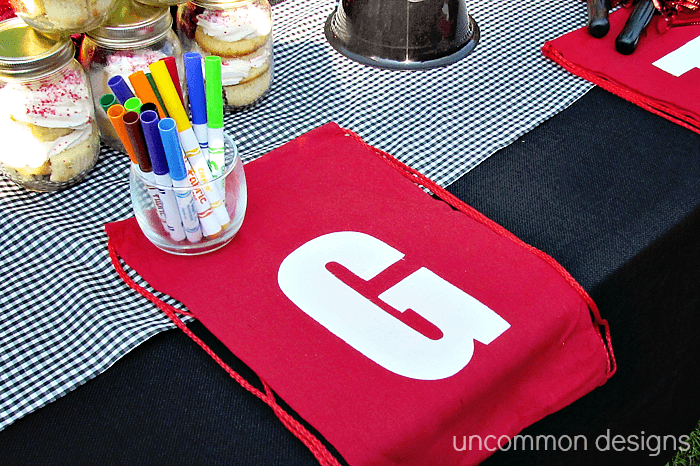 The party guests colored in their monogram on the drawstring backpack with fabric markers.  Now they had the perfect bag for all of their cheer gear!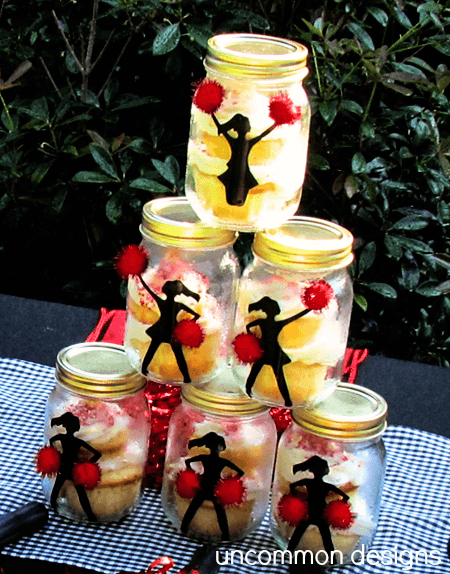 I have always wanted to make cupcakes in a jar and this was my favorite part of the party decor!  I cut different silhouettes out of black vinyl on my Cricut and attached metallic red pom poms to complete their uniforms.  How cute are they?  I just wish I had a better photo… I am just going to have to let it go.  Do you have projects that you love, but the pictures are not great?  Please tell me I am not the only 0ne who obsesses!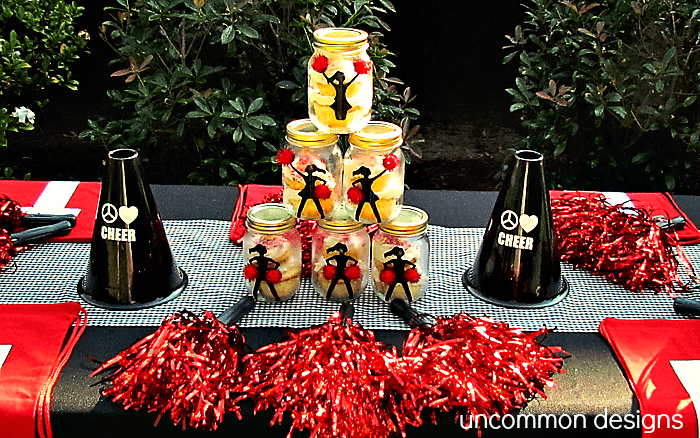 The girls had so much fun!  Hiring the teenagers was a huge hit.  I could have just had those girls come with a pack of rubberbands and the kids would not have cared. I loved seeing them so happy… so worth it!
Next Friday we will be hosting a luau pool party to ring in Ann's ninth birthday.  I promise it won't take me a year to post about it!  Have a good one!
*Trish
The following two tabs change content below.
Hey y'all! I am Trish and the creative voice behind Uncommon Designs. I adore party planning, holiday celebrations, and all things crafty! I am so excited to share my creative adventures with you!
Latest posts by Trish Flake (see all)