Macadamia Nut Blossoms was published first on Uncommon Designs
Hi everyone! Karyn from Pint Sized Baker back again with some "on
o-lishious" cookies for you!
BTW, ono means delicious in Hawaiian.
How did I know that? Well, a little fact that you might not know, is that I was born and raised in Honolulu, Hawaii. No, we were not a military family. My Mom grew up in Buffalo, NY and never ever wanted to live in the snow again… so, she moved to Hawaii when she was 20 and never looked back.
For vacation each year we head back to Hawaii. I've got a free place to stay, a car to use and wonderful beaches to relax at. I love it!
On my last trip to Hawaii in June, I was wandering through Costco and found a HUGE bag of Macadamia Nut Hershey Kisses!
What the??
I knew I had to have them! So I bought three bags…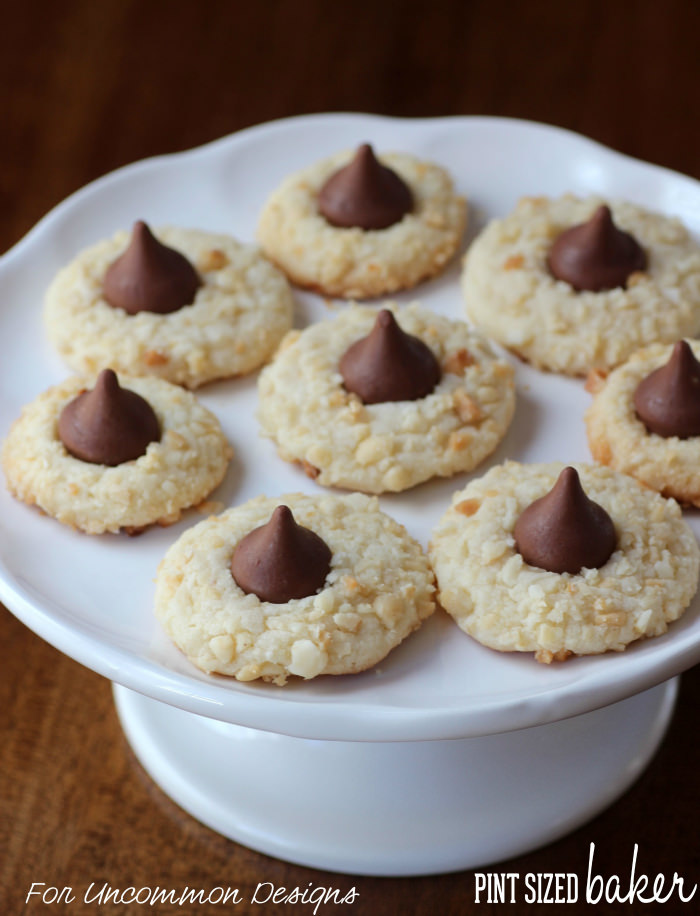 But I bought them for you!  Just so I could make you these Macadamia Nut Blossom Cookies.
They were so easy to make.
I simply bought a bag of Sugar Cookie mix and made the batter, rolled a tablespoon of dough into crushed Macadamia Nuts, baked them, then topped them with the kisses!
Really! That's it!
And they were wonderful!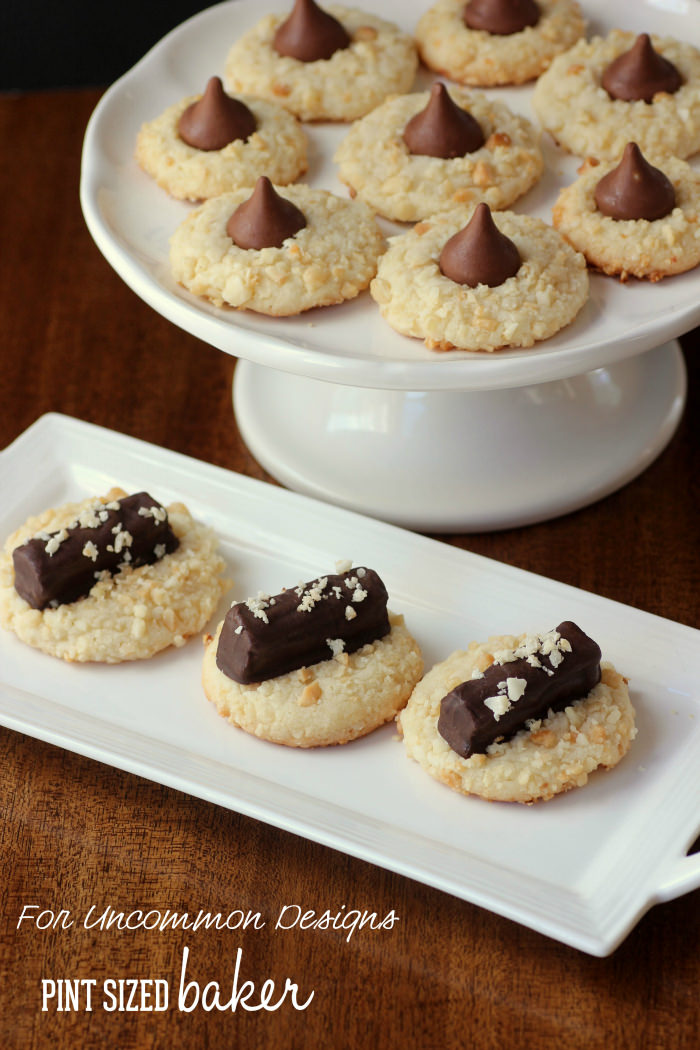 Also in Costco I found Macadamia Nut Rocca! (picks up jaw off the floor!)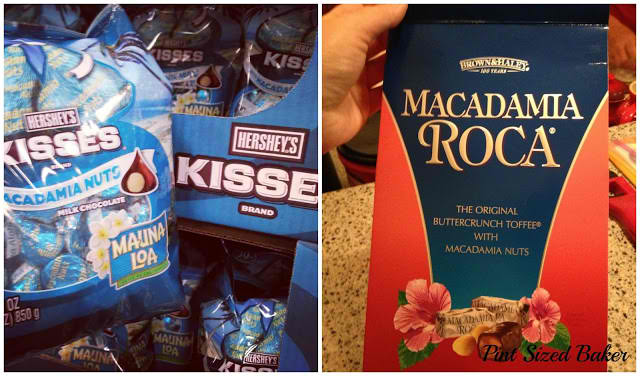 All this yummy Macadamia Nut goodness! I couldn't help myself!
If you want to get your hands on some of the Kisses, Contact Hershey's directly. This was a tweet that I got-
@pintsizedbaker We have a bit of sweet news to share! These are available for delivery! Give us a call at 717-534-4942 to place your order!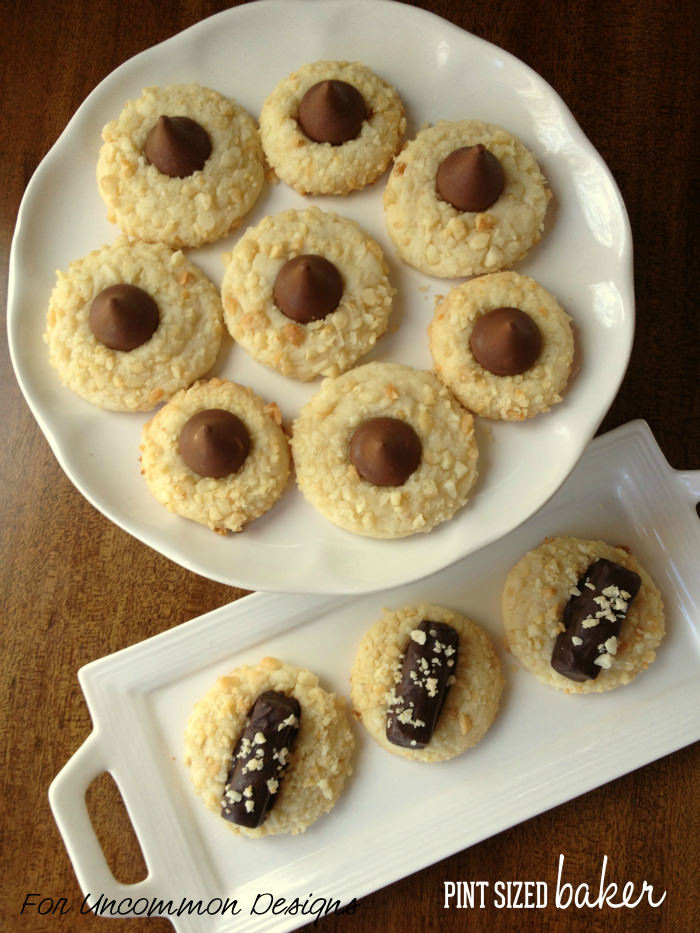 I hope you enjoy these cookies!
What recipe would you like to see in August? Leave a comment letting me know! Thanks 🙂
The following two tabs change content below.
Hey y'all! I am Trish and the creative voice behind Uncommon Designs. I adore party planning, holiday celebrations, and all things crafty! I am so excited to share my creative adventures with you!
Latest posts by Trish Flake (see all)